ECNL Boys Atlanta National Event features unique experience for U12-U14 players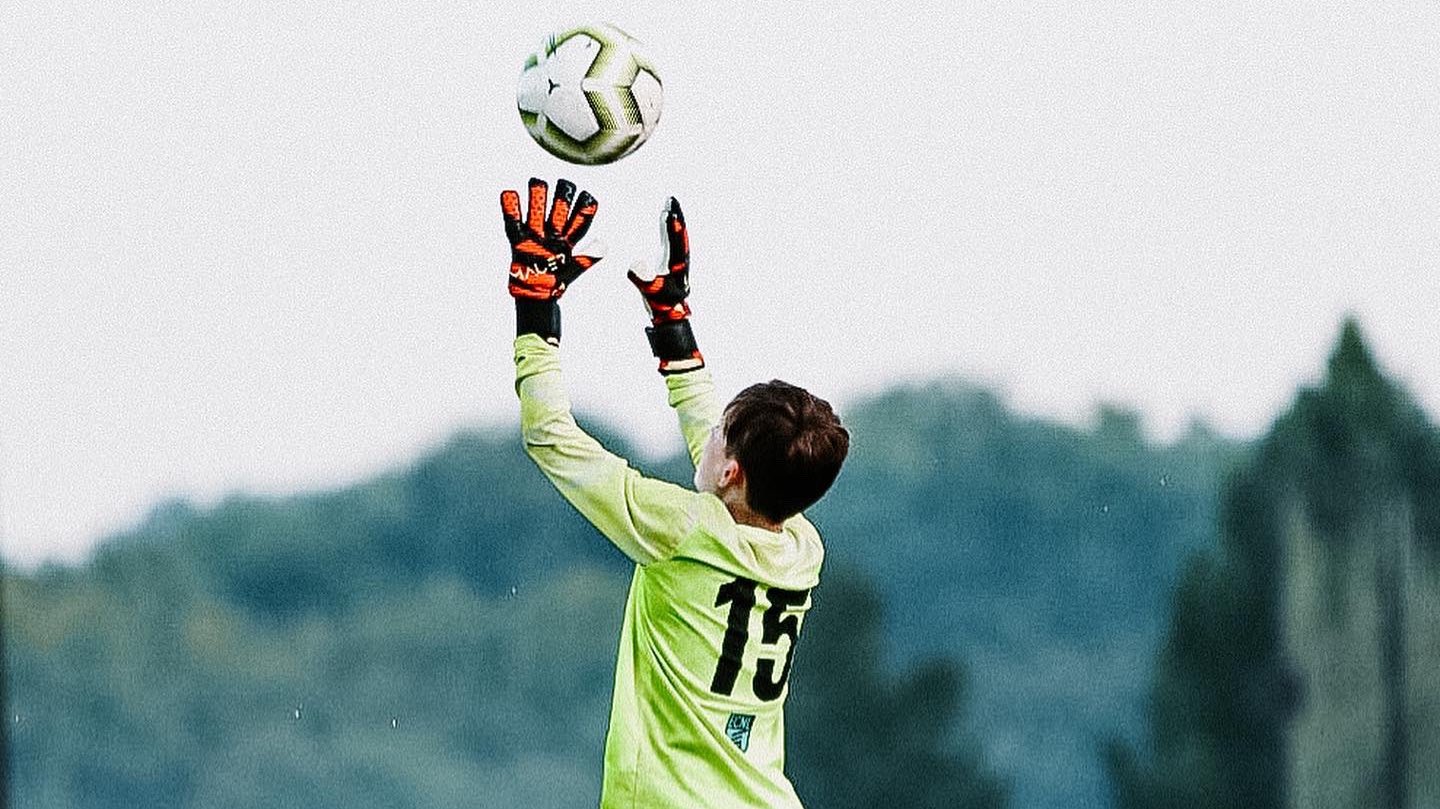 This weekend, the 2022-23 national events schedule kicked off with ECNL Boys Atlanta. The event was a unique one as it marked the first time for these U12 and U13 players to experience the excitement and atmosphere of an ECNL event, while U14 teams also received an additional chance to compete on the national stage.
Palm Beach United Boys Director, Jonny Frias, described the experience as an invaluable one for his players. "This year, the fact that they're able to travel together and have an experience together is invaluable," Frias said. "This is going to be an experience that they'll take for the rest of their lives."
Not only was the experience great for his players off the field, but the competition on the field will be important to his team the rest of the year. "The higher-level competition really pushes the kids mentally and physically in all aspects to raise their level," Frias said. "I think as a group we can go back into training the rest of the year and put this experience as the focal point for how we prepare to grow from this. We're going to utilize a lot of these experiences for the rest of the season."
Forever we love Atlanta.

The chance to experience an ECNL event with new faces for the first time #ECNLATL >>> pic.twitter.com/KjgPAlb7f5

— ECNL Boys (@ECNLboys) September 18, 2022
Novi Marojevic, president and director of coaching at Indiana Elite FC, echoed those same sentiments that the competition level early on would help his team improve as they move forward with their season.
"These kinds of events we're facing some of the greatest clubs in the country," Marojevic said. "This is going to help them. To experience high level soccer, knowing they need to challenge themselves and work hard enough to be able to compete on this level."
Not only did the weekend provide competitive games for Indiana Elite, but Marojevic said it was just an enjoyable weekend for his players to play on such a big stage. "Definitely this is a huge honor, and they just enjoy it. They enjoy the league and enjoy the competition."
The professionalism around an ECNL event is also something that really stood out throughout the weekend. From pristine fields to the unique ECNL signage, these elements all elevate the experience for players. United Futbol Academy U13 head coach, Dan Dawson, noted that not only is the competition important, but having his young players see that level of professionalism is also important for their development.
"The level of competition is a step above what they've played in the past, and then obviously playing against teams from other states, other conferences is also a great measure of where we are playing," Dawson said. "The level of professionalism that follows everything is a good start for them moving forward."
That level of professionalism does not just come from the league though. Going to a big event and seeing how other teams prepare and carry themselves was a great learning experience for all the players this weekend.
"It's important that they learn how to prepare for games because there's other games going on," Dawson said. "They focused on their game. They arrive on time, and they represent the club in the best way that we would like them to, because there are other great clubs at these events, and everyone is looking at everyone else. We want to be a club that stands out for doing the right thing."
ECNL ATLANTA
September 16-18, 2022 | TEAM LIST
U12
U13
U14
Atlanta Fire
Alabama FC
Atlanta Fire
Chattanooga Red Wolves
Atlanta FIre
BVB IA
Concorde Fire Platinum
BVB IA NT
Chattanooga Red Wolves
Concorde Fire Premier
Chattanooga Red Wolves
Concorde Fire Platinum
FC Alliance
Concorde Fire Platinum
Concorde Fire Premier
Florida Premier FC
Concorde Fire Premier
FC Dallas
GSA
Florida Kraze
Florida Kraze
Indiana Elite FC
Florida Premier FC
Florida Premier FC
Kings Hammer Academy
GSA
GSA
NTH NASA
Indiana Elite FC
Indiana Elite FC
NTH NASA 2
Kings Hammer Academy
Kings Hammer Academy
NTH NASA 3
Louisville City
Louisville City
Palm Beach United
NTH NASA
NTH NASA
Pipeline SC
NTH NASA 2
Palm Beach United
Solar SC
Palm Beach United
Solar SC
United Futbol Academy
Pipeline SC
South Carolina Surf Soccer
VDA
Solar SC
United Futbol Academy
WNY Flash Academy
South Carolina Surf Soccer
WNY Flash Academy
United Futbol Academy
WNY Flash Academy
18
20
18