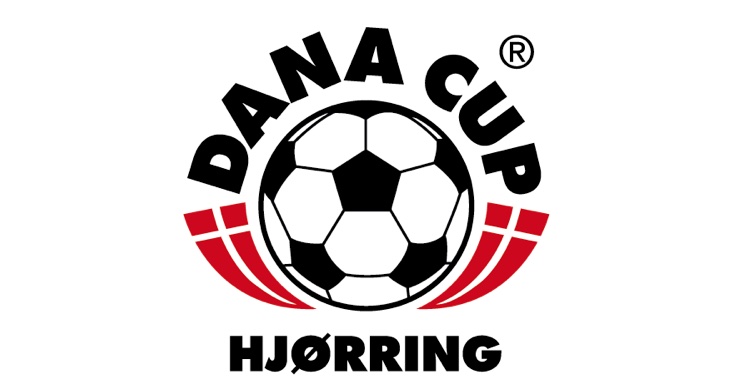 Travel to Denmark for Dana Cup Hjørring 2024
Location:
Hjørring, Northern Jutland, INT, Denmark
Welcome to the Dana Cup Hjørring 22-27 July 2024 in Northern Jutland, Denmark!
We are honoured to welcome you to our prestigious Dana Cup tournament.
We unite the youth of the world to experience passion for football with respect, unity, equality, friendships and much more.
Dana Cup Facts
* Founded in 1982
* Nike Tournament and DBU – UEFA Approved
* Denmark's largest sporting event
* One of the largest and top ranked youth tournaments in the world
* Over 1.000 teams from 45 nations
* Girls G18-19, G17, G16, G15, G14, G13, G12
* Boys B18-19, B17, B16, B15, B14, B13, B12, B11
* Guaranteed at least 4 games over 5 days
* Arriving early – register for the Dana Cup Kick Off 21-22 July
* An amazing experience in a unique international atmosphere
* 20,000 participants playing in international groups
* Northern Europe's best football arena – 60 beautiful green grass fields
* Close to kilometers of beautiful sandy beaches and nature
* Huge opening parade & spectacular ceremony on Monday night
* Meet and Greet at our fantastic "Leader Party" on Tuesday night
* Dana Cup Combi – Football & Family Holiday in North Jutland
Start fee
Each team will pay a start fee, which is binding.
Your entry form and start fee must reach the Dana Cup by the latest date the 1st of May, 2024.
Participation fees
All players, trainers, leaders and others with accommodation in a school will pay a participation fee (A-band).
Players, trainers and leaders who do not have accommodation on a school will also pay a participation fee (D-band).
The participation fee must reach the Dana Cup by the latest date the 25th of May, 2024.
Participation options
A-Band = School accommodation
D-Band = Hotel upgrade booked via the Dana Cup
D-Band = Own accommodation
Dana Cup-Band = Parent or supporter
For more information about what is included in the bands, please see www.danacup.dk
The deadline for registrations is the 1st of May 2024 and we encourage you to register early to secure your spot. If you have any questions at any time, please do not hesitate to contact us again, we will be more than happy to assist you.
If you are travelling from far away, we can also assist with hotels, sightseeing in Copenhagen, training camps before or after the Dana Cup at our Dana Cup SportsCenter or anything else you may find of interest, just let us know.
We look forward to seeing you here in Hjørring at the #DanaCup2024.