Club Champions League celebrates 25th anniversary as competition model expands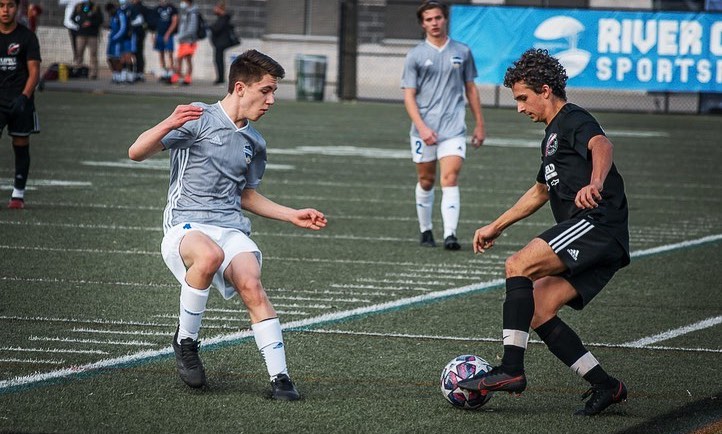 Charlottesville, Virginia – The Club Champions League (CCL) has announced its Silver Anniversary, celebrating 25 years of soccer innovation, leadership, and service to players, families, coaches, and clubs.
Founded in 1997 as the Virginia Club Champions League (VCCL) with five member clubs from southern Virginia, the league now boasts 25 clubs from Virginia, Maryland, Washington, D.C., and West Virginia.
Having pioneered the "Club v Club" league model, the CCL is innovating once again with its collaborative relationship with USYS, VYSA, MSYSA, and EDP Soccer to support and promote the new Club v Club + Team v Team format for the USYS National League South Atlantic Conference, managed by EDP Soccer. This new hybrid format features regionalized travel, advancement pathways to the USYS Eastern Regional Championships and USYS National League P.R.O., access to top showcases, and participation from over 100 of the most competitive clubs from around the region.
In addition, the CCL has announced an expanded league structure offering regionalized conference play with Club v Club and Team v Team options at the following levels: U8-U10 NextGen, U11-U12 Super League, U13-U19 DMV Premier League, U9-U19 Premier League East, and PRO23 U11-U19 Premier League West with. The CCL PRO23 summer league for college players continues to grow with over 35 participating clubs.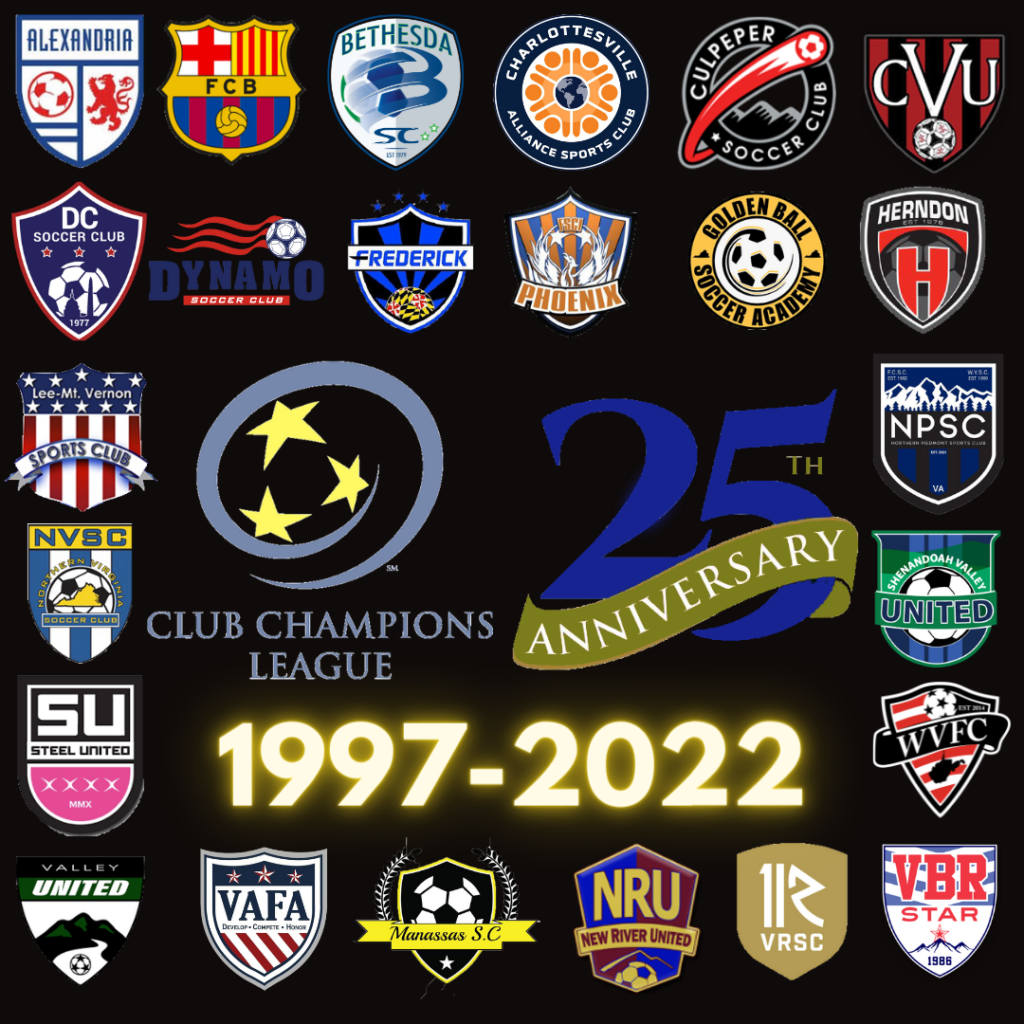 The CCL will continue to offer enhanced value and opportunities to its membership through soccer programming and business partnerships in four key areas:
League Play: National, Regional, and local opportunities in Club v Club and Team v Team formats
Events and Showcases: Guaranteed acceptance, top membership discounts, professional administration
Exclusive Partnerships: Partnerships with national brands to help clubs save money
Travel/Camps/Clinics: International travel, camps, clinics, and coaching education
In addition, the CCL will be expanding its membership options to include Clubs desiring to participate in some, but not all, CCL offerings.
"Over the past 25 years, the CCL has developed tremendous assets and an experienced, dedicated staff that will continue to provide players, families, coaches, teams, and clubs with competitive, meaningful matches while saving money," said Brian Kuk, CCL Executive Director.
Bo Eskay, CCL Chair and FC Frederick Executive Director, stated: "On behalf of the Board of Directors, we believe this opportunity will give more clubs and teams access to top leagues and events, with less travel, and access to gold-standard partnerships that provide amazing benefits clubs cannot negotiate on their own."
CCL's league play will focus on the South Atlantic region and host the following league programming and events for travel teams, boys and girls, ages 8-23 and older:
CCL LEAGUE OPTIONS
| | | | | |
| --- | --- | --- | --- | --- |
| LEAGUE | AGE | GENDER | REGISTRATION OPTIONS | GEOGRAPHY |
| NextGen | U8-U10 | Boys & Girls | Full Slate Boys + Girls, Boys or Girls Side Only, Individual Teams | Northern Virginia, Maryland, D.C., West Virginia |
| Super League | U11-U12 | Boys & Girls | Full Slate Boys + Girls, Boys or Girls Side Only, Individual Teams | Northern Virginia, Maryland, D.C., West Virginia |
| DMV Premier League | U13-U19 | Boys & Girls | Open to Individual Teams | Northern Virginia, Maryland, D.C., West Virginia |
| Premier League East | U9-U19 | Boys & Girls | Open to Clubs & Individual Teams | Central, East, Southeast Virginia |
| Premier League West | U11-U19 | Boys & Girls | Open to Clubs & Individual Teams | Central, West, Southwest Virginia |
| PRO23 | U16+ | Men/Women | Open to Individual Teams | South Atlantic Region |
CCL EVENTS
| | | | | |
| --- | --- | --- | --- | --- |
| EVENT | AGE | GENDER | REGISTRATION OPTIONS | GEOGRAPHY |
| NextGen ScrimmageFest | U8-U12 | Boys & Girls | August 28-29, 2022; Open to Individual Teams | Manassas, Virginia |
| Adidas Fall Festival | U9-U19 | Boys & Girls | September 24-25, 2022; Open to Individual Teams | Richmond, Virginia |
| CCL College Showcase | U15-U19 | Boys & Girls | December 2-4, 2022; Open to Individual Teams | Richmond, Virginia |
| South Atlantic College Showcase | U15-U19 | Boys & Girls | February 3-5, 2023; Open to individual team | Richmond, Virginia |
| College Combine | U15-U19 | Boys & Girls | February 11-12, 2023; Open to Individual Players | Richmond, Virginia |
| The adidas National Cup | U11-U19 | Boys & Girls | February 17-19, 2023; Open to Individual Teams | Richmond, Virginia |
| NextGen ScrimmageFest | U8-U12 | Boys & Girls | May 20-21, 2023; Open to Individual Teams | Manassas, Virginia |
| North American Soccer Championships | U12-U19 | Boys & Girls | June 2023; Open to Individual Teams | Tampa, Florida |
| CCL United | U13/U15/U17 | Boys & Girls | July 2023; Select CCL Players and Coaches | Minnesota / Denmark / Sweden |