US Youth Soccer National League Regional Showcase to be held in Virginia in 2023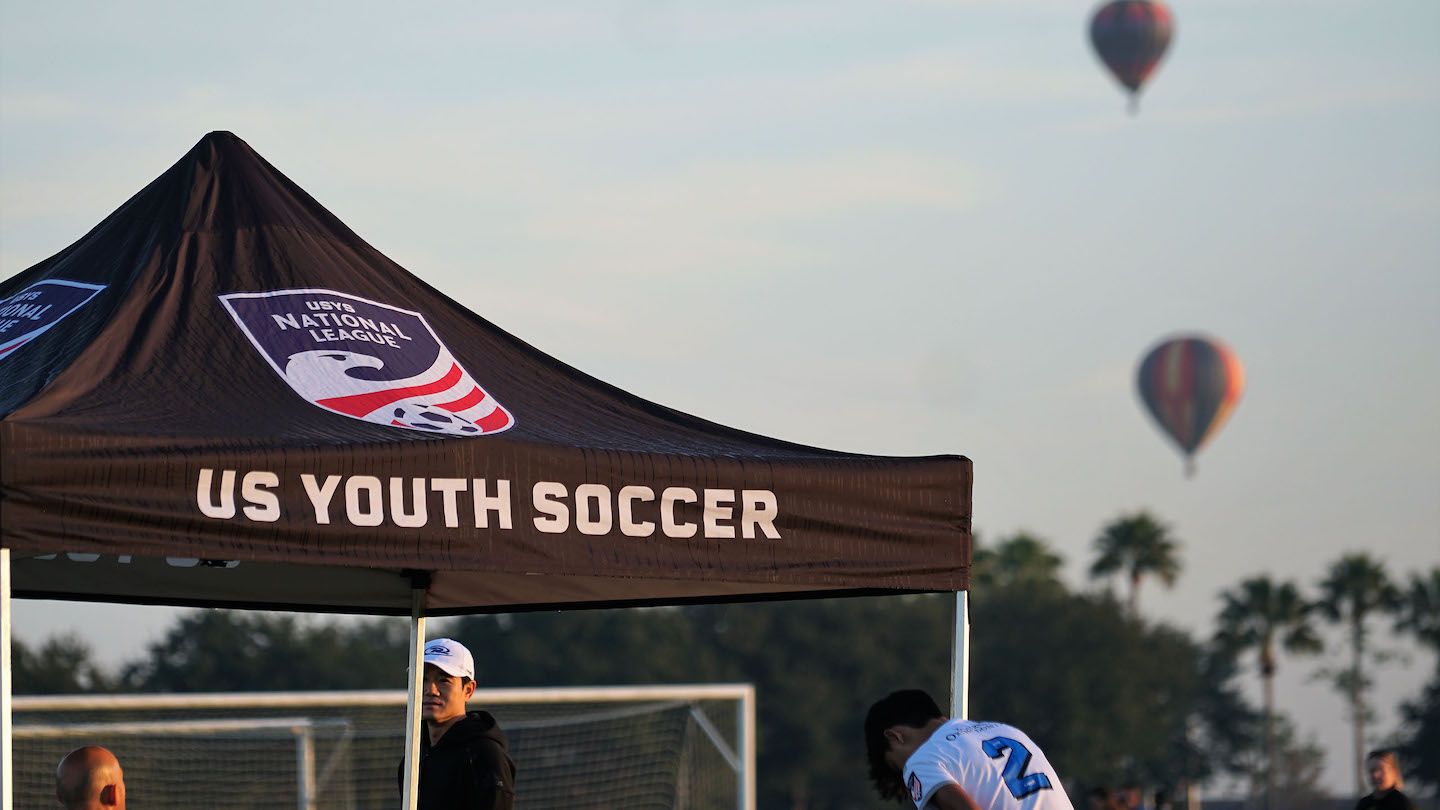 FRISCO, Texas — US Youth Soccer has announced plans for a USYS National League Regional Showcase to be held February 3-5, 2023, at the River City Sportsplex in Midlothian, Va.
The facility has 12 lighted, synthetic turf fields, plus hospitality amenities, making it a perfect venue for the players on the 15U-19U girls and boys teams that will be competing in front of the more than 150 college coaches expected to attend.
EDP Soccer, which manages four National League Conferences for USYS, including the South Atlantic Conference, which serves Virginia, Maryland, and Eastern Pennsylvania, will be hosting the showcase in collaboration with the Virginia Youth Soccer Association (VYSA) and the Club Champions League (CCL).
USYS National League teams from surrounding National League Conferences are invited to apply for the showcase. In addition, the showcase will be classified as an "open" event so that top teams from other highly competitive leagues can also apply to compete.
EDP Soccer and CCL both have over 20-year histories of developing successful showcases. Consequently, their collaboration producing this USYS National League Regional Showcase promises to result in an excellent experience for the players, team coaches, families, and college coaches in attendance.
According to Simon Collins, USYS National League Commissioner: "We are excited to be expanding our reach by launching an event in Virginia that will provide recruiting opportunities for clubs that participate not just in the National League Conferences but from outside the US Youth Soccer league structure. Our partners at EDP Soccer have successfully managed the National League Conferences from Virginia to New England over the past few years, providing quality teams with a pathway to USYS National League P.R.O., USYS Regionals and the USYS National Championships. This new collaboration between VYSA, EDP Soccer, CCL and other USYS State Associations is going to further enhance the opportunities for players to reach their potential in a competitive game environment."
Collins also added, "The addition of a National League Regional Showcase at the River City Sportsplex will give the participating teams an opportunity to showcase their talent to attending college scouts."
Jen Marcella, League Manager for the National League's South Atlantic Conference and EDP Soccer Executive Director of Leagues, said: "In managing National League Conferences in the East Region for USYS, EDP Soccer has always believed it is important to offer college showcases to complement conference play. With USYS's sanction of the February 2023 showcase in Virginia, EDP Soccer will now manage three co-branded showcases with USYS in the East Region — Virginia in February, New Jersey in April, and Massachusetts in May. To be able to collaborate with VYSA and CCL on the Virginia showcase means everything will be first class."
Don Rawson, Executive Director of VYSA, noted: "Virginia Youth Soccer is excited by the announcement that USYS will now be launching a college showcase event in Virginia beginning in 2023. With the level of teams expected to attend, coupled with the anticipated attendance of college coaches from all over the East Coast and beyond, this event will provide an outstanding opportunity for highly-ranked teams to compete and for outstanding players to be evaluated. VYSA is pleased to partner with co-hosts EDP Soccer and CCL to provide outstanding hospitality at the venues for all attending club coaches and college coaches!"
Brian Kuk, Executive Director of CCL, added: "CCL as a league and CCL member clubs look forward to contributing in making the USYS National League Regional Showcase a new winter destination event for highly competitive teams from the Midwest, the Northeast, the Mid-Atlantic, and the Southeast. This will be a great opportunity for players looking to be recruited, as well as for teams wanting to bridge the gap between their fall and spring seasons. Fortunately, we've been able to schedule the showcase in a good scouting window for college coaches, and there are more college programs in the East Region than any other region in the country."
Tommy Park, Executive Director of Alexandria SA commented: "Our club is already looking forward to the USYS National League Regional Showcase being held in Virginia next February. The venue is perfect for this time of year, and it allows us to get our top-level teams, regardless of the national platform, an additional high-level showcase opportunity. With USYS bringing together VYSA, EDP Soccer, and CCL to manage and host the showcase, there is no doubt that the showcase will quickly become a cannot-miss event."