ECNL Boys Commish: 'Youth soccer has never been in a better position in the United States'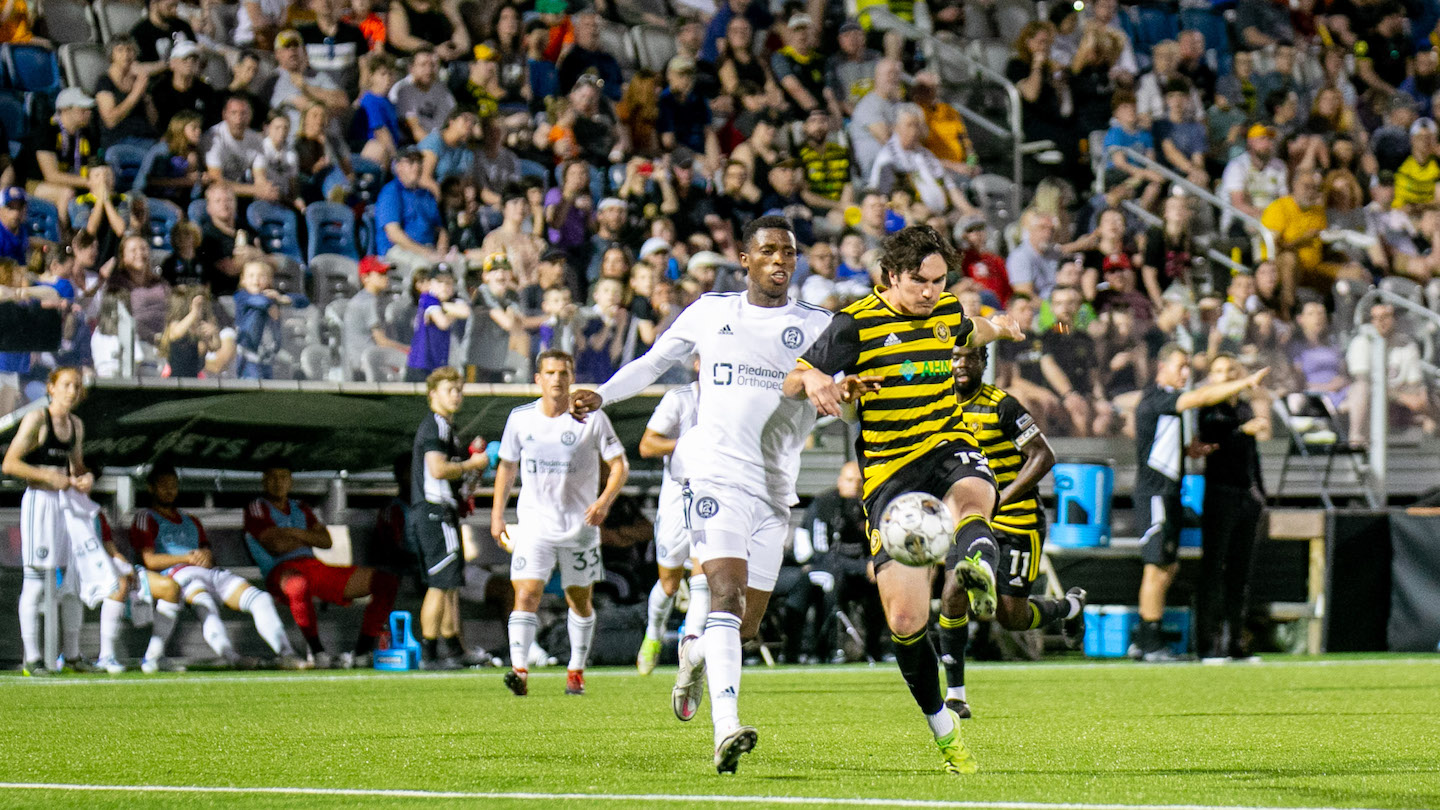 Op-Ed By Jason Kutney, ECNL Boys Commissioner
When ECNL Boys was founded in 2017 its mission was to serve elite athletes by providing them an environment with better competition and greater opportunity for development. The league brought more than 50 great clubs from across the country together in its first year, all of whom strongly believed in this mission and in the value of accomplishing it by working together.
Over the past five years, the opportunities created by the league and its clubs have allowed players to accomplish almost any dream, and have exceeded every expectation. With more clubs and players than ever, and multiple levels of competition, the pathways within the ECNL Boys and from the ECNL Boys to the next stage of the game are bigger than ever.
In a league where every game is recruitable, and where scouts from every college across the country are on the sidelines at national events, the chance to move to college is bigger and better in the ECNL than in any other league. Each season, hundreds of former ECNL players go on to play collegiate soccer. The ECNL Boys' pathway to college has been a focus since the league's beginning, and it is now the nation's proven pathway from youth to collegiate soccer and its world-class education. Last year, former ECNL players like Ben Erkens (CESA to Clemson), Cleveland Sellers (Charlotte Independence to Notre Dame), Cooper Brunell (Crossfire Premier to Washington), and several more took those steps to the college Final Four.
But for some players, the collegiate route is not the only destination, nor even their next stop after youth soccer. For some players, professional soccer is the next level of the game – and many have gotten there directly through their experiences in ECNL clubs or while with ECNL clubs.
Within the last two years, more than 55 ECNL players have signed USL Academy contracts to train and compete professionally within their club or with a club affiliate while still also playing youth soccer. ECNL clubs like North Carolina FC, Pittsburgh Riverhounds, Louisville City, and more are using those contracts to provide youth players training and games with professional players while still maintaining their NCAA eligibility.
Beyond those 55 athletes who have signed USL Academy contracts, 40 more ECNL players have signed full professional contracts in the past two years. Graduates from ECNL clubs have gone on to MLS, USL, Liga MX, Serie A, Bundesliga and more. Players such as Jackson Hopkins (VDA to DC United), Jimmy Slayton (FSA to Hartford Athletic), Marck Cruz (San Diego Surf to Chivas de Guadalajara), Giovanni D'Agostino (Arlington Soccer to FC Bologna) and Evan Rotundo (San Diego Surf to FC Schalke 04) have paved the way for others to make the same jump as they have, and serve as role models for the next generation of ECNL athletes. As the league continues to grow, the representation of players from these clubs in the best soccer leagues in the world will only expand.
Five years ago, ECNL Boys was created to Raise the Game for all, to give players unmatched opportunities and tools to reach their full potential and continue to play in college or beyond. Hundreds are going every year to college, dozens are training professionally as youth players while maintaining collegiate eligibility, and several every year are signing to play with clubs in top professional leagues around the world.
There are many pathways ECNL athletes can take within their club, there are pathways to train professionally while remaining a youth soccer player preparing for college, and there are pathways to both domestic and international professional soccer. The ECNL and its clubs afford athletes flexibility to carve their own path while training and competing against the best in America. You can go anywhere from the ECNL and from your club. The only limit is your work and commitment to your dreams.
College Recruiting Commitment Tracker