Vienna Youth Soccer hires Kevin James as Executive Director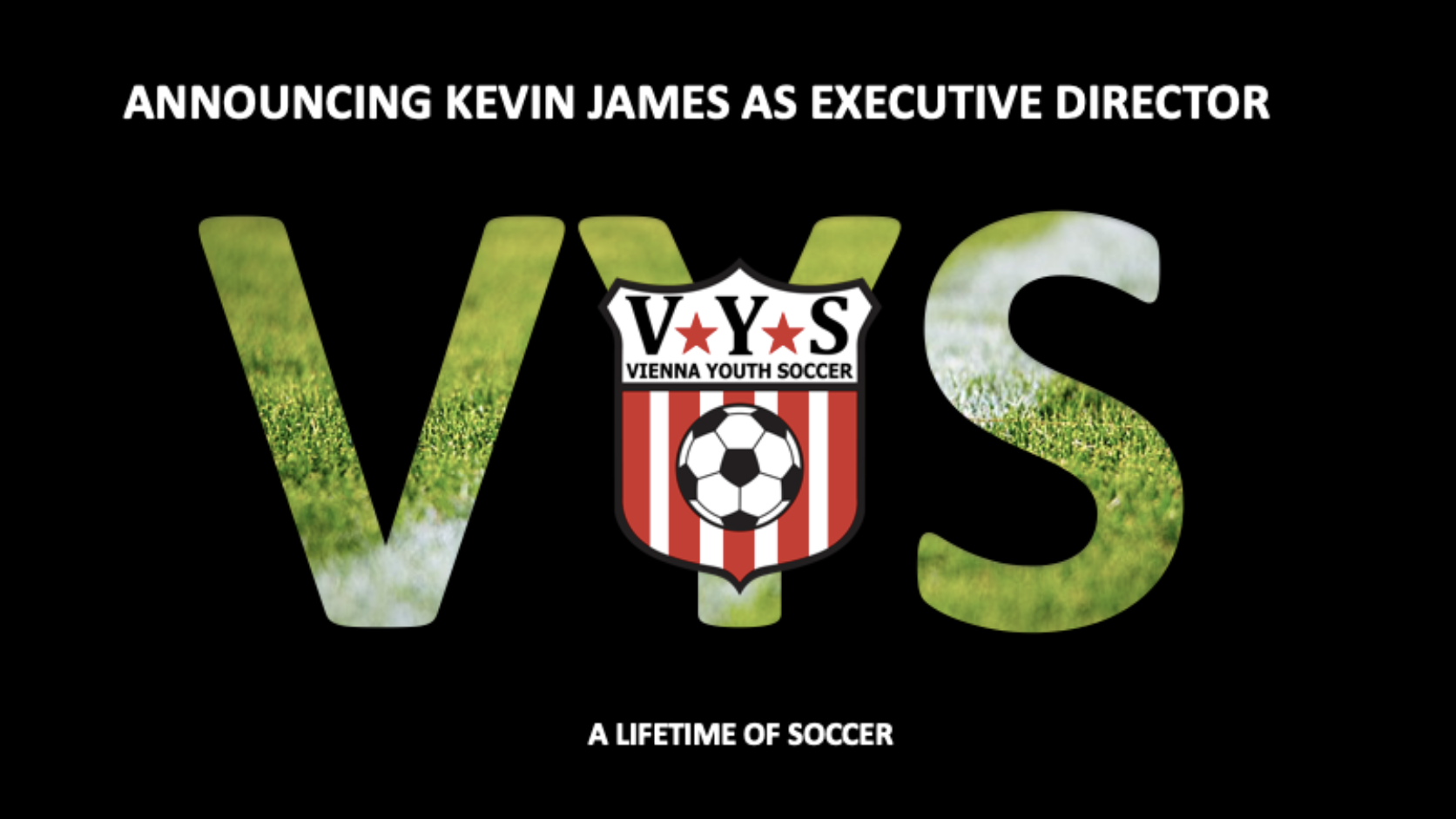 VIENNA, VA – Vienna Youth Soccer (VYS) has announced the hiring of Kevin James as Executive Director.
James is being promoted from his role as Technical Director after a successful two years leading the technical organization, developing our coaches and players and delivering "Lifetime of Soccer" ideals on and off the field. Kevin will continue to lead the technical direction of the club, and will now also oversee administration and business operations.
VYS President Robert Lesjak said of James' hiring: "Kevin brings passion and a strong track record to our organization. Further, his professional qualifications and experience are aligned with the comprehensive approach to youth soccer we believe in. As an organization, we are striving to create a positive experience both on and off the field for everyone, all ages and levels, in the club. That is our commitment to you as a Board, and Kevin as our new leader."
"I'm incredibly proud and very happy to have the opportunity to be the club's Executive Director," said James. "I want to thank everyone that has supported VYS because without that support we wouldn't be where we are today. It's a special privilege to work in youth sports, particularly in Vienna, an area that had an immensely positive impact on my life as a child. The goal is to have soccer last a lifetime and this journey starts on the field but goes far beyond the final whistle. The time spent with family, the friendships, the life lessons, the interaction with schools and local businesses – these are all just a few examples of the positive impact the game can have on a player. I'm excited about the future and will strive to give the players and their families, the staff, and the community everything I have to continue to make the club the best it can be."
James holds a USSF A license, National Youth License, and is a US Soccer Grassroots instructor. He also sits on the Board of Directors for the Virginia Premier Soccer League.