Vanderbilt Soccer introduces top-ranked signing class in the SEC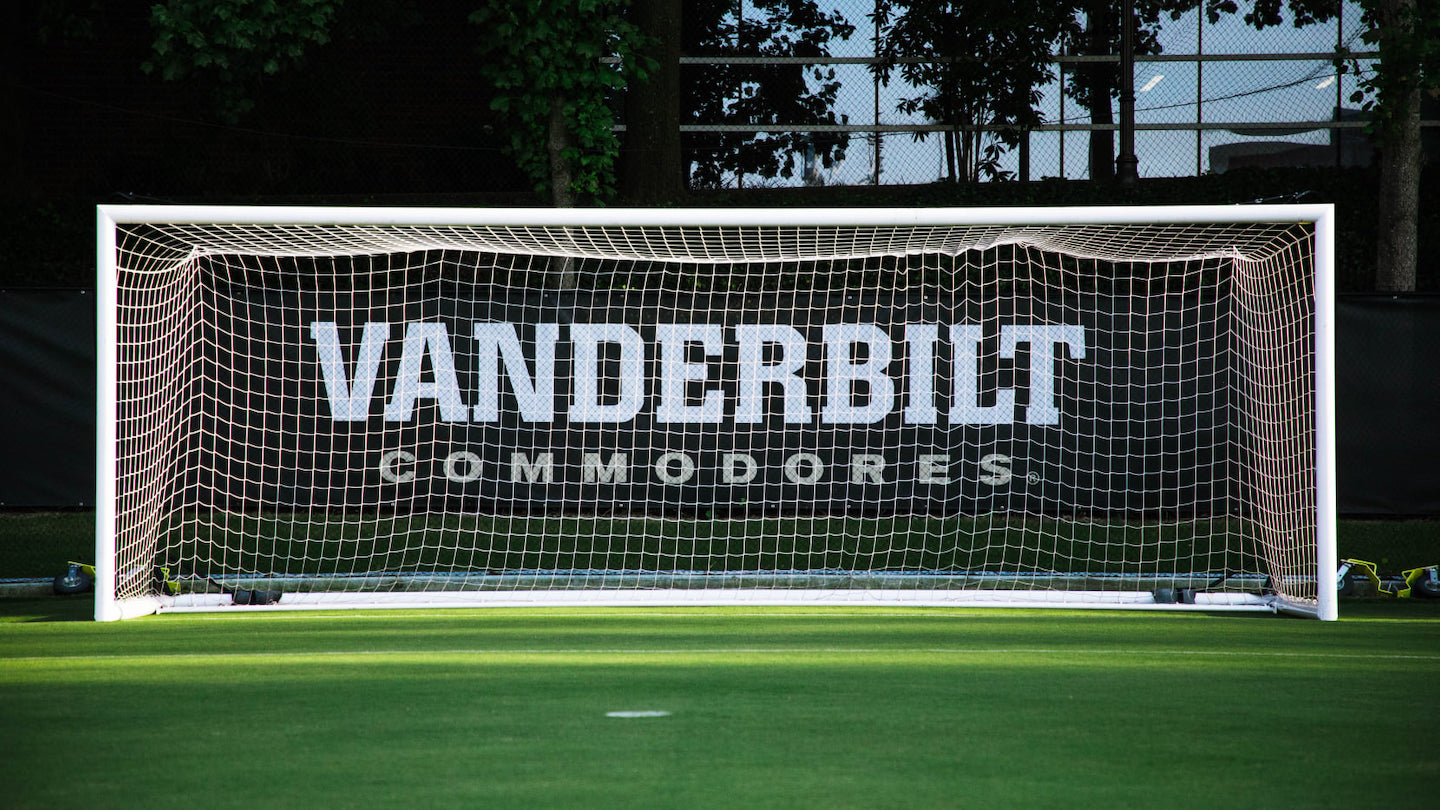 NASHVILLE, Tenn. – Vanderbilt Soccer announced the addition of eight future Commodores, signing one of the nation's best recruiting classes with multiple top-rated athletes.
Overall, the class checks in at No. 15 in the nation and is ranked as the top recruiting class in the SEC.
"I am very optimistic about this class of young women arriving in Nashville next year," said head coach Darren Ambrose. "They are very, very talented and have the potential to leave a lasting impact on the program. They cover a lot of positions on the field. Off of the field, they are charismatic, hard-working people who represent themselves in a manner consistent with the values of our program.
"This class is the result of a lot of hard work by our staff – in particular, Ken Masuhr and Kelly Keelan – who spearheaded and coordinated a lot of the work that produced this group."
The class features eight signees from eight different states including Texas, New York, Michigan, South Carolina, North Carolina, Maryland, California and Missouri. In all, the program is adding four forwards, two midfielders, a defender and a goalkeeper.
A complete list and breakdown of each new Commodore is below.
---
Quinn Cornog
Midfielder
Dallas, Texas • Highland Park
Club: Solar SC
Twitter: @Quinn.Cornog
Instagram: @Quinncornog
Ranked as the nation's No. 22 overall player and No. 7 midfielder

 

United Soccer Coaches 

First Team 

All

–

South Region

 (2019, 2020)

 

USYS U

–

13 National Champion (2016)

 

U

–

14 ECNL National Champion (2017)

 

U

–

17 DA National Champion (2019)

 

U

–

18 

No. 

1 ranked DA team (2020)

 

Team 

c

aptain 

as a junior and senior

 

Has scored 27 goals throughout her high school career to date

 

A participant in the Generation adidas Olympique Lyonnais U.S. Select program (2019)

 

Trained at the U.S. Soccer Regional Training Center (2015-2017)

 

Played club for Solar Soccer Club (ECNL) and coach Derek 

Missimo

 

Chose Vanderbilt because … "I admire the competitive athletic environment they provide for women's soccer, as well as the school's top-notch, rigorous academics."

 

Coach Ambrose on Cornog … "Quinn is a winner. She has won multiple national championships with Solar in the ECNL and the DA and won't be phased with the big stages in her college career. She has maturity beyond her years in her position and is a dominant force in the air. She has the ability to affect the game on both sides of the ball."

 
---
Myla McLeod
Forward
East Meadow, N.Y. • East Meadow
Club: East Meadow SC
Twitter: @myla_mcleod
Instagram: @myla.mcleod
Helped East Meadow to the Long Island Division I semifinals twice, winning the conference in 2018

 

Part of East Meadow's team that went to the national finals and was ranked No. 2 in the nation (2018)

 

Played club for East Meadow FC (ECNL) and coach Tobias Bischof

 

Participated in ECNL ID training camp (2019)

 

ODP Region I starter (2016-2018)

 

Scored 20 goals with nine assists from 2017-19

 

Has earned All-Class honors three and All-County honors twice

 

Four-year honor roll student, earning the President's Award in 2017

 

Also played basketball in high school

 

Chose Vanderbilt because … "It offers a great mix of academics and athletics with the chance to play at a high level and I'm given an amazing opportunity to excel to the next level. I love the campus and the people that surround the program."

 

Coach Ambrose on McLeod … "Myla is fun player to watch. She has a great arsenal of 1-v-1 moves and her pace from wide areas suit our attacking style very well. We are happy to recruit another player from Region 1 to follow Taylor Elliot, Sasha Grey and Kelsey Tillman."

 
---
Sara Wojdelko
Goalkeeper
Northville, Mich. • Northville
Club: Michigan Hawks
State Cup champion in 2014 and 2016 while being finalist in 2015 and 2017

 

U.S. Soccer Training Center invitee (2014, 2015)

 

Michigan ODP state pool (2016, 2017)

 

ODP Midwest Girls Team (2019)

 

Won two MVP awards at the ODP International Tournament in Costa Rica (2019)

 

U.S. Soccer Youth National Team ID Program invitee (2019)

 

Team All-Academic Award (2017, 2018)

 

Earned Three-Stripe Live Premier Match MVP award (2019)

 

Part of the Michigan Hawks conference championship team (2018)

 

Earned an Academic Excellence Award (2019)

 

Played club for the Michigan Wolves (ECNL) and coach Michele 

Krzisnik

 

Was also a member of the basketball and football teams in high school

 

Chose Vanderbilt because … "Not only because of its outstanding soccer program and coaching staff, but also because of the academic rigor the university has to offer. The first time I saw the campus and met the coaches, I knew this is where I wanted to continue my academic and athletic career."

 

Coach Ambrose on 

Wojdelko

 … "

Woj

is a natural leader. She worked herself to the top Michigan Hawks ECNL team in just a few seasons and has the qualities of top players in her position. She organizes well, has great hands, and is incredibly athletic. I'm excited to see her grow with Coach Keelan and the rest of our goalkeepers."

 
---
Shania Diaz
Midfielder
Hilton Head Island, S.C. • Hilton Head Prep
Club: United Soccer Alliance
Instagram: @shaniadiaz_
Named to the ODP All-Region Team

 

Participated in the ODP International Tour (2019)

 

Played club for 

Tormenta

 FC and coach Jeremy 

Aven

 

Claimed the South Carolina Youth Soccer State Cup title (2019)

 

Chose Vanderbilt because … "Vanderbilt was home to me. I knew I wanted to get the best education while also being able to play at a top Division I soccer program. Vanderbilt was that for me. It checked every box. The athletic coaches made me feel like I was more than just a recruit, more than a soccer player. They cared about me as a human being and assured me I would be well taken care of. Academically, it doesn't get any better than Vanderbilt. Life eventually continues after soccer and I knew that Vanderbilt would offer me the best opportunity to succeed."

 

Coach Ambrose on Diaz … "Shania has one of the best soccer IQs in any of the classes we have brought in at Vanderbilt. She is an exciting player to watch and can unlock teams on the dribble or with the last pass. Jeremy Aven at 

Tormenta

 SC, who also coached Abi Brighton, has done a great job encouraging her to be creative and we expect to see the same flare at Vanderbilt."

 
---
Addie Porter
Forward
Asheville, N.C. • A.C. Reynolds
Club: CESA
Instagram: @addie.porter
Ranked as the nation's No. 199 overall player and No. 60 forward

 

Played club soccer for CESA (ECNL) and coach Andrew 

Hyslop

 

Participated in ODP Region Camp (2018)

 

Named an All-State and All-Mid-Atlantic honoree as well as conference Player and Offensive Player of the Year (2019)

 

Played in the ECNL National Selection game (2020)

 

U.S. Women's Youth National Training Camp player (2020)

 

Scored 20 goals in the ECNL season with CESA (2019-20)

 

A.C. Reynolds record holder for assists with 35

 

Scored 16 goals in six games to start the 2020 season before the season was cancelled due to COVID-19

 

Also played volleyball in high school

 

Chose Vanderbilt because … "I love the academic environment that Vanderbilt has to offer and the amazing coaching staff for soccer. I also can't wait to live in Nashville."

 

Coach Ambrose on Porter … "We are thrilled Addie decided to come to Vanderbilt. Everyone notices her pace but what drew us to her was her ability to threaten defenses with clever runs without the ball and her willingness to tackle defensively. She played for Andrew Hyslop at CESA and has all the makings of a top forward in the SEC."

 
---
Rachel Deresky
Forward
Dunkirk, Md. • Northern
Club: Maryland United FC
Twitter: @RachelDeresky
Instagram: @rachelderesky
Ranked as the nation's No. 156 overall player and No. 51 forward

 

Played club for Maryland United (ECNL) and coach Harry Canellakis

 

Washington Post All-MET Player of the Year (2019)

 

Broke the league's career scoring record as junior with 122 goals in three seasons

 

Back-to-back First Team All-State (2018, 2019)

 

Back-to-back 3A state champions, scoring four of the team's five goals in the finals (2018, 2019)

 

United Soccer Coaches All-South Region (2019)

 

Broke the league's 

single-season

 scoring record with 49 goals (2019)

 

Top scorer in the D.C. metroplex two consecutive years (2018, 2019)

 

U.S. Girls National Team ID Center invitee (2019)

 

Part of the Washington Spirit/U.S. Soccer Player Development Program (2019, 2020)

 

Leading scorer on her club team throughout all four high school years

 

ECNL All-Conference Team (2018)

 

Trained at the U.S. Soccer Training Center from 2013 to 2017

 

Participated in the U.S. Soccer National Combine (2015, 2016)

 

Three-time Maryland Futsal State Cup champion, serving as the leading scorer each year

 

Club team is currently ranked No. 1 in Maryland and No. 3 nationally by youthsoccerankings.us

 

Earned the Superintendent Scholastic Recognition Award

 

Recognized with the MPSAA Minds in Motion Scholar-Athlete Award

 

Also ran track at Northern

 

Sister, Sarah, runs track and cross country at the Air Force Academy

 

Coach Ambrose on 

Deresky

 … "Rachel is a proven goal scorer in the ECNL. She comes from a great club Maryland United, the same club as Nia Dorsey, and Harry 

Canellakis

 has worked with her on the transition into the college game."

 
---
Hillary Schroeder
Forward
Elfin Forest, Calif.. • La Costa Canyon
Club: San Diego Surf
Instagram: @hillary_schroeder
Ranked as the nation's No. 99 overall player and No. 31 forward 

 

Played club for San Diego Surf (ECNL) and coach Rob Becerra

 

Top goal scorer for her San Diego Surf club team from 2016 to 2020

 

Trains at the U.S. Soccer Training Center

 

Manchester City Endurance Test winner (level 20/20)

 

Coach Ambrose on Hillary … "Hillary was a late addition to the class and we are glad she decided to spend her next four years on West End. She is an explosive forward from Surf Soccer Club and coach Rob Becerra that can use both feet to create goals or set up her teammates. We expect her to become a major attacking presence in our front line."

 
---
Emma Mueller
Defender
St. Louis, Mo. • St. Joseph's Academy
Club: SLSG
Twitter: @emmamueller_2
Instagram: @emmamueller2
First Team All-Conference (2018, 2019)

 

First Team 

Team

 All-Metro (2019)

 

National High School All-American Spring State Star (2018-19)

 

District champion (2018, 2019)

 

Played club for St. Louis Scott Gallagher (ECNL) and coach Ralph Richards

 

Has earned Honor Roll nods while being a part of National Honor Society, Math Honor Society and Social Studies Honor Society

 

Coach Ambrose on Emma … "Emma comes from one of the best programs in the Midwest region with coach Ralph Richards and St. Louis Scott Gallagher. She is a no-nonsense central defender with elite closing speed. Emma will be stepping into a defense that has been the backbone of our recruiting since we arrived in Nashville and we expect the same from her for four years."