US Youth Soccer National League Greensboro, N.C. Event: Day 2 Recap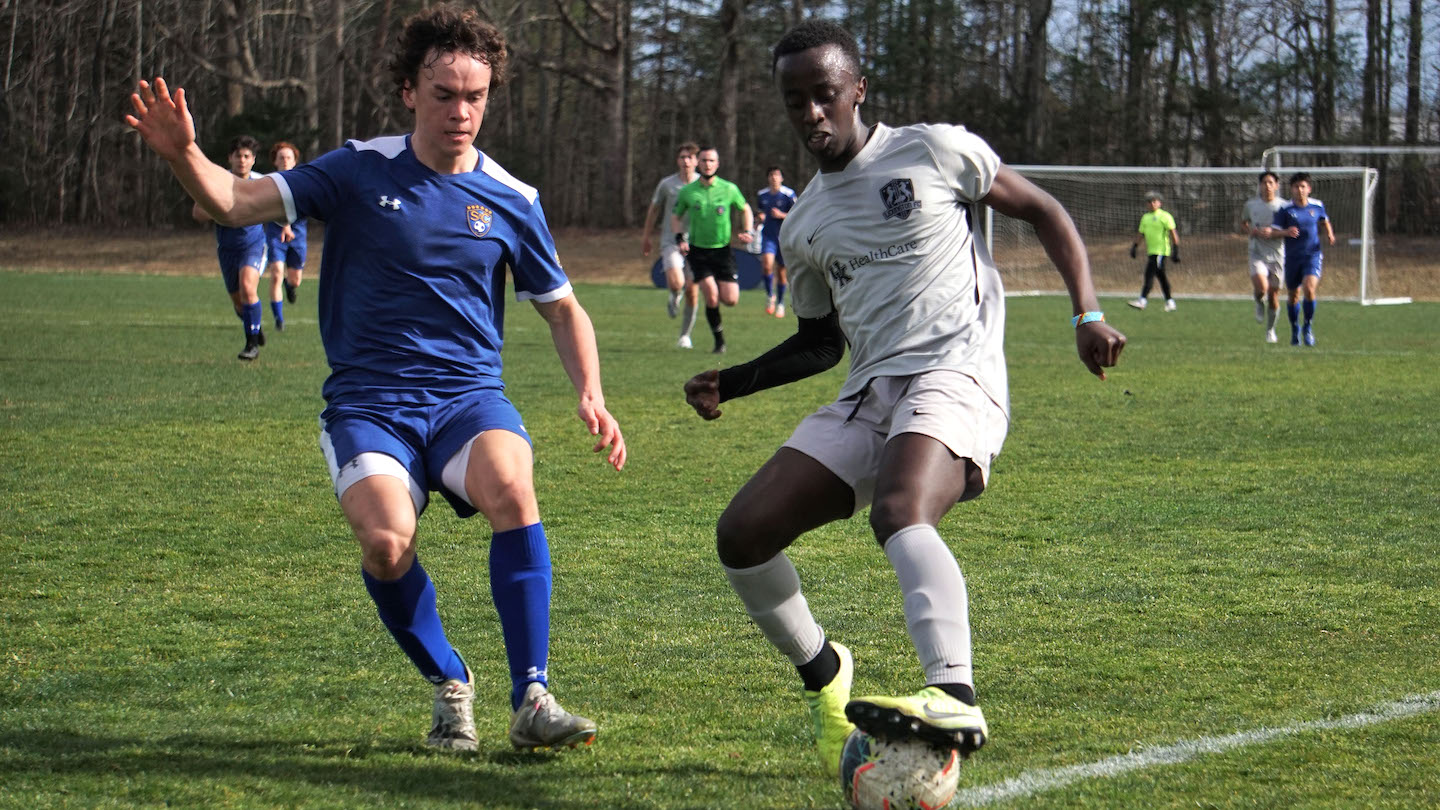 GREENSBORO, N.C. — Group standings are taking shape at National League Greensboro, and several teams competing in the US Youth Soccer National League Playoffs are one step closer to securing a berth to the 2021 USYS National Championships.
National League Greensboro games, which include both showcase and Playoff matchups, are taking place at BB&T Soccer Complex at Bryan Park and Truist Sports Park in the Greensboro, N.C., area. All teams will wrap up their event when they play their final game on Sunday.
The Playoffs taking place at National League Greensboro feature teams in the 15U-19U Boys age groups. Playoff teams that finish in first place following the three-game group-play event will advance to the National Championships.
Four teams have managed to win their National League Playoff groups, but several sides still have work to do to secure Playoff titles and berths to Nationals. In 19U Boys Group C, all four teams entered Saturday with one point in the standings. Michigan Jaguars 2002 Green (MI) was one of two sides — along with LVU-FPA 2002 Boys (PA-E) — to earn a much-needed win in its second game. Jaguars coach Dan Trosper said it was good to build some momentum and pick up the three points on Saturday.
"This is a great environment," Trosper said. "The National League continues to be something we strive for and something we enjoy. We look to competing here all year long, and we look forward to the National Championships if we're able to make it."
The Michigan side qualified for the National Championships a couple of years ago, and they have a chance to earn a trip back to that stage with a win on Sunday. No matter what the rest of the season holds, Trosper said events like this one in Greensboro prepares the 19U players for what they'll see in the near future.
"This starts to prepare them for the highest level and to perform as freshmen in college," Trosper said. "It gives them the opportunity to see what it's like to deal with the pace and strength and organized teams. The more they see, the better they'll be to play as freshmen."
A look back at Saturday's action in the National League Playoffs…
15U BOYS
Raiders FC 2006 (IL) has posted two shutout wins to maintain a spot atop Group C. However, it still has work to do on Sunday against Real Jersey FC 2006 (NJ), which has four points through two games. In a very competitive Group D, each team is still alive heading into Sunday. CUP 06 Gold (OH-S) holds the edge, as it sits alone with four points.
16U BOYS
Very little separates the top three teams in Group C, as each goal on Sunday will impact final order in the standings. Libertyville FC 1974 Elite 05 (IL) and Olympiacos FC Academy B05 (CA-S) each have four points, with the Illinois side holding a one-goal edge in goal differential. Meanwhile, Real Jersey FC 2005 (NJ) is just one point behind the co-leaders.
In Group D, Santa Clara Sporting 05B Green (CA-N) secured a first-place finish and berth to Nationals with a 4-0 victory on Saturday.
17U BOYS
In Group C, CUP 04 Gold (OH-S) won a matchup of Day 1 winners, as it defeated Downtown LVSC 04 Gold (NV), 3-2. That allowed CUP to move into sole possession of first place, but it will need a result on Sunday to guarantee it finishes on top of the group.
After a narrow win to open its weekend, PA Dominion FC 2004 (PA-E) secured a dominant victory on Saturday that — coupled with the other result in the group — allowed it to win Group D.
18U BOYS
With a tight 2-1 win on Saturday, couple with the later result, Bethesda Blue 03 (MD) managed to clinch a first-place finish in Group C.
In Group D, a tie on Saturday helped Baltimore Celtic 2003 Premier (MD) maintain the top spot in the standings. However, each of the other three teams are within three points of the Maryland side — giving everyone something to play for on Sunday.
19U BOYS
Michigan Jaguars 2002 Green (MI) and LVU-FPA 2002 Boys (PA-E) each have four points in Group C. The Jaguars high-scoring attack has helped it gain an advantage in goal differential, but Sunday's results will dictate who ends up in first place.
In Group D, Strikers Miami (FL) earned a hard fought 1-0 win against fellow Day 1 winner Sparta B02 Premier MD/KC (UT). That result allowed the Florida side to clinch the top spot and book its ticket to the 2021 National Championships.
The National League operates its primary league play across 13 Conferences that operate at a multi-state tier and provide high-level competition at a targeted local level, as well as a pathway for advancement into the regional and national stages of the USYS National Championship Series. The new National League Showcase Series and National League Playoffs represent the national tier of the National League, providing a platform for teams to compete in unique matches against uncommon opponents.
For more information on the National League and each of its competitions, including the National League Playoffs, click here.