Trio of Great Lakes Conference teams qualify for USYS National Championships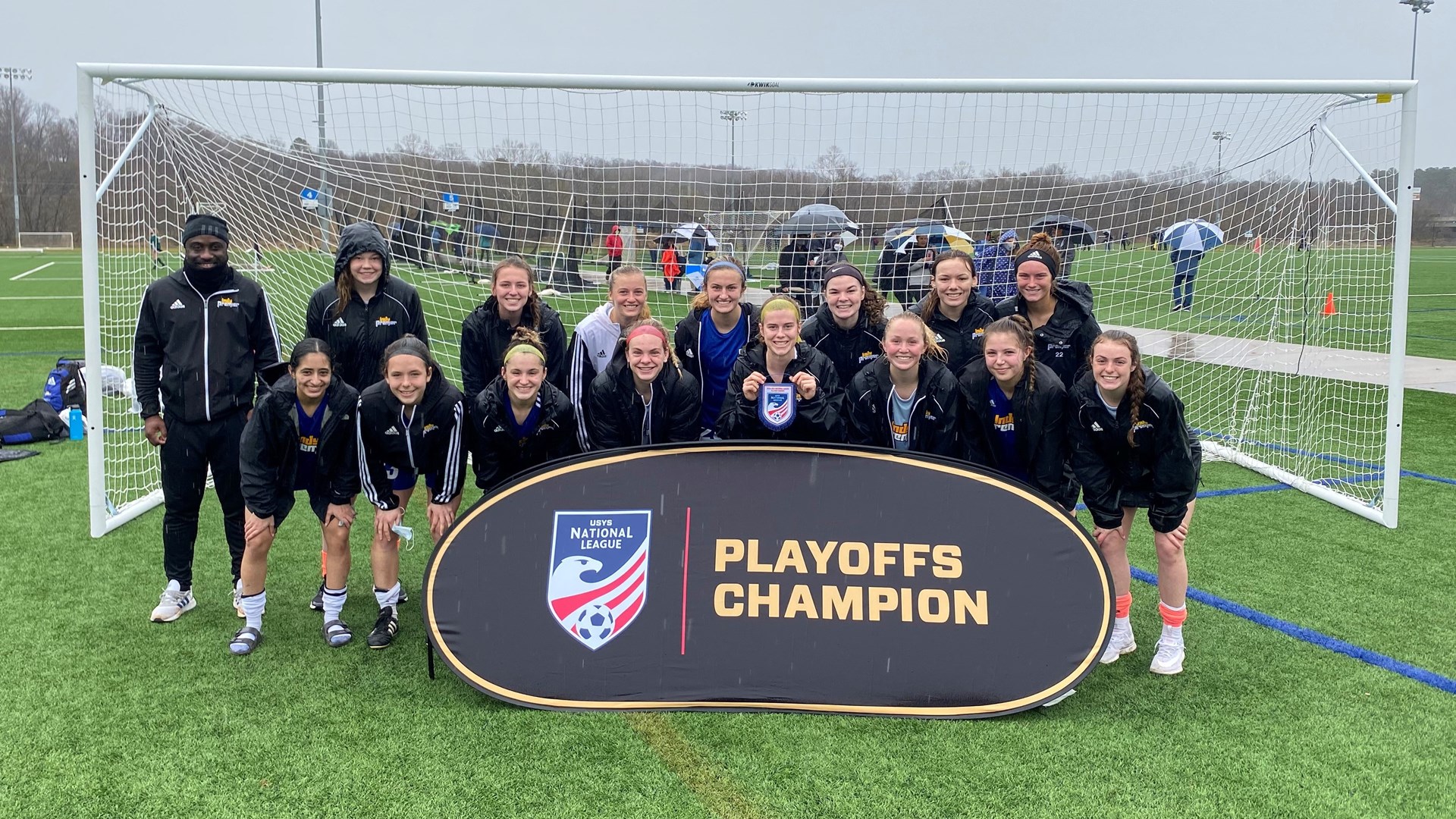 GREENSBORO, N.C. — Three teams from the Great Lakes Conference were victorious in the US Youth Soccer National League Playoffs this past weekend, progressing to the 2021 USYS National Championships as a result.
G15U Century V Steel 2006 Blue (PA-W), G15U CUP 06 Gold (OH-S) and G18U Indy Premier SC 03G Elite I (IN) won their respective groups at the National League North Carolina event, which featured Playoff teams in the 15U-19U Girls age groups and the 17U-19U Boys age groups.
G15U Century V Steel 2006 Blue won its group courtesy of its stout defense, conceding just one goal across three games, which proved to be the difference in separating them from Sporting STL 2006 Academy, as the two teams were tied in every respect and every tiebreaker until the last tiebreaker, goals conceded, was applied.
Blair Gerlach, who serves on the coaching staff of Century V Steel, as well as Executive Director of the club, credits their preparation as a key factor in their success.
"We spent several sessions focusing on defensive pressure, cover and patience heading into the National League Playoffs," Gerlach said. "The work rate and discipline of the team defensively proved to be effective. I am very proud of the group as a full unit."
G15U CUP 06 Gold joined Century V in advancing to the USYS National Championships, winning its group thanks to a huge 4-0 win on the final matchday. This huge victory leapfrogged the Ohio South side above Legends Temecula Valley FC G06 (CA-S) in the group, as CUP ended up with a superior goal difference at the end of the event.
G18U Indy Premier SC 03G Elite finished atop its group thanks in large part to its 1-0 win over runners-up CUP 03 NL (OH-S) in the first game of the event. That win, coupled with a draw and a dominant win in its final game, secured Indy Premier's progression to the USYS National Championships.
The Indiana side's first game was as close as the score line indicates, according to Indy Premier coach Kenrick Ramirez.
"It was a game that could have gone either way and finally decided by a set piece," Ramirez said. "With the game being pushed back, the kids were in the hotel for quite a while, but we all trust each other so they went and put in a great shift in the game."
All three teams are currently playing in the Spring 2021 season of the USYS Great Lakes Conference. To read more about the Conference and view results and standings for the Great Lakes Conference, click here.