US Youth Soccer National League Arizona 15U-19U Girls Event: Sunday Recap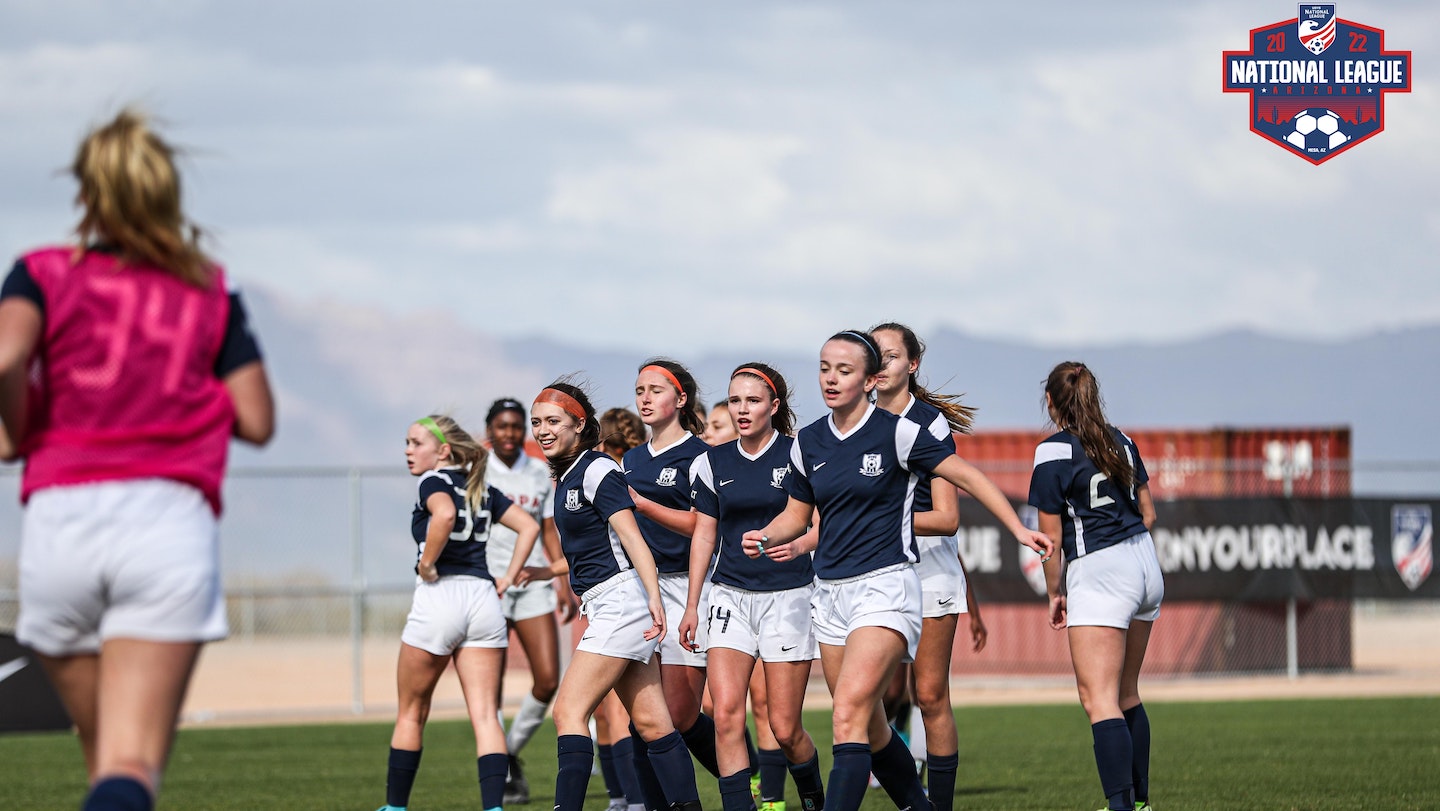 MESA, Ariz. — Top teams are beginning to separate themselves in the USYS National League P.R.O. standings after the second day of 15U-19U action at National League Arizona in Mesa, Ariz.
The latest day of competition at Bell Bank Park, Powered by Legacy Sports USA also included the final showcase games of the weekend.
Top-finishing National League P.R.O. teams (12 per gender age group) earn direct advancement to the USYS National Championships, and many of the results in Arizona will directly impact which teams punch their tickets.
Sunday's action saw three teams — 15U GTFC Impact Girls 07 Premier (OH), 18U LASC G04 Bradbury (CA-S) and 19U Utah Celtic G03 (UT) — clinch National League P.R.O. group titles and secure a spot at this summer's National Championships.
"It means a lot [to finish on top]. There are a lot of great teams here, a lot of great competition from all over the country," GTFC Impact coach Michael Albert said. "It's an exciting thing to test yourself and see where you stand. We had a couple of lucky breaks, but that's the game of soccer. It takes a lot of discipline and hard work, and that's what the girls did."
The 15U GTFC Impact side is one of two girls teams from the club to qualify for Nationals through National League P.R.O., and Albert said the staff is exciting for their players to compete on youth soccer's brightest stage.
"I'm excited for the girls. I just can't wait for them to have that experience and that opportunity, between them and our 2008 team, who is the other team from our club who punched their ticket to Nationals," Albert said. "It's going to be exciting for the club and exciting for both teams to go down there, enjoy it and experience that top level."
Take a brief look at where the National League P.R.O. girls teams stand after Sunday's matches…
In a matchup of unbeaten and untied 15U Group C sides, Wasatch SC 07G ZB (UT) beat 07 Lady Lobos Rush Premier (TN), 2-1, to move into sole possession of first place in the standings.
GTFC Impact Girls 07 Premier (OH) won a top-2 matchup against FC Copa Academy G07 Grey (NJ), 2-0, in 15U Group D to clinch the title and berth to Nationals.
FC Copa Academy G06 Black (NJ) earned a 3-0 win over third-place Club Ohio 2006G Green 1 (OH) to move to 5-0-0 in 16U Group F. NY Surf G06 Academy (NY-E) is also 5-0-0, and joins FC Copa as the group's qualifiers to Nationals. The group title will be decided when the two teams meet in their seventh game.
In 17U Group E, Tonka Fusion Elite 05 Girls (MN) secured a hard-fought 2-1 win against third-place SDA 2005 Girls Orange (NY-W) to remain unbeaten and on top of the standings.
There is more clarity at the top of 18U Group D after Kings Hammer Academy North 2004G Red (OH) pulled away for a 5-2 win against Alleycats 2004G NL Red (NY-E) in a matchup of 4-0-0 teams. LGN United (NY-E) also began the day 4-0-0 but fell by a goal to FC Evolution N G04 (OH). While Kings Hammer is in control, the race for second place is wide open.
In 18U Group E, LASC G04 Bradbury (CA-S) defeated second-place Team Boca SABR 04 Girls White (FL), 3-1, to clinch a first-place finish.
With a decisive win on Sunday and help in other matches, Utah Celtic G03 (UT) secured the 19U Group C title.
The girls weekend of National League Arizona will wrap up on Monday, as the National League P.R.O. teams compete in their final games of the event.