BVB International Academy America selects 50-player National Team Pool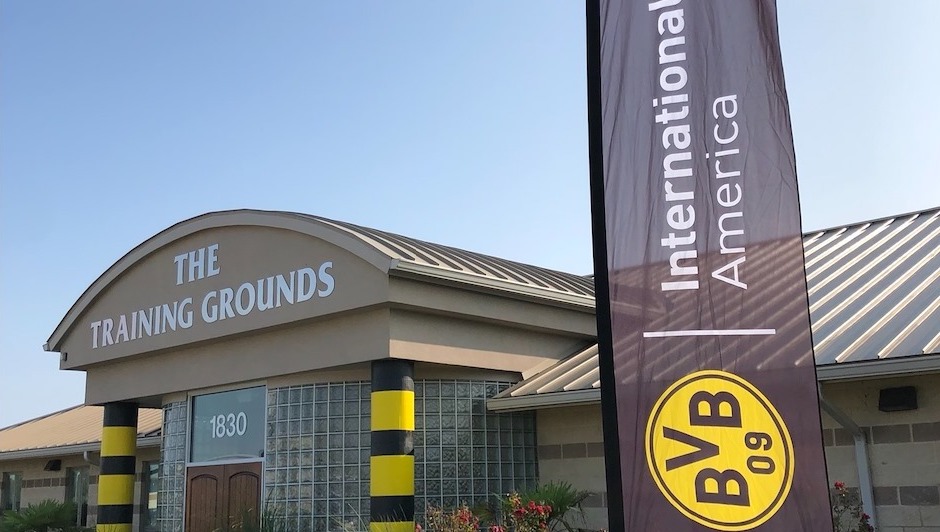 BVB International Academy America has announced the players who have been selected to the BVB IA National Team Pool and BVB IA School of Excellence trip to Dortmund, Germany for the 2021-2022 season.
Through the Talent ID process and a series of events, these talented, dedicated players, on both the boys and girls side, have earned the honors to be a part of this elite group of players.
The BVB Talent ID program is one part of the School of Excellence Program and one of the top levels of the organization's player pyramid. As the official youth partner of Borussia Dortmund's Youth Academy, BVB identifies the top talent within the organization across 11 affiliates that create the North American footprint for BVB IA America. This represents a significant honor for these 50 young players ranging in age from 14-17.
Thirty-two players will represent BVB IA America on the Talent ID trip to Dortmund, Germany from March 27th through April 3rd, where they will train at the Academy, play matches against similar age teams from Germany, experience the culture of Dortmund and BVB and represent BVB IA America.
GIRLS ROSTER
2003- 2006
GK – Layla Amaya – 06 NTX
D – Courtlyn Cook – 06 NTX
D – Sydney Ridnour – 06 NTX
D – Halin Griffith – 06/05 NTX
D – Sadie Ozemy – 06 NTX
D – Sophia Bovier – 05 Pitt
M – Hadley Carpenter – 05 NTX
M – Sophie Moore – 06/05 NTX
M – Caroline McDervitt – 05 Pitt
M – Ella Shorkey – 05 Pitt
M – Isabella "Izzy" Van Zaten – 05 NTX
F – Lauren Vacek – 05 NTX
F – Flero Dina "Nana" Surpris – 03 WA
F – Annika Daniel – 03 WA
F – Linnea Heuschert – 06 WA
F – Bre Rapplean – 06 CO
Alternates– 2003- 2006
GK – Jada Settles – 06 Pitt
M – Rayann Dourlain – 05 Pitt
M – Sophia Berger – 06 Pitt
M – Kemyll Walker – 05 Pitt
F – Annabel Arhin – 05 Pitt
D – Hazel Beatty-Witt – 04 WA
M – Mia Edhaie – 05 WA
F – Linnea Heuschert – 06 WA
M – Lexi Mosley – 04 NTX
BOYS ROSTER
2005- 2007
GK – Patrick Bassett – 07 SA
D – Utah Hester – 05 GP
D – Rudy Bedolla – 05 GP
D – Gage Riley – 05 NTX
D – Hardy Milsch – 06 NTX
D – Uddipan Sarma – 06 NTX
M – Nathan Coleman – 05 Pitt
M – Aldair Flowers – 07 Pitt
M – Gio Lopez – 05 NTX
M – Frank Rivas – 05 NTX
M – Zach Simmons – 06 NTX
M – Lunden Fenster – 06 WA
F – Giuseppe Mercado – 06 WA
F – Donavan Phillips – 05 Pitt
F – Omar Solorazo – 06 NTX
F – Dominic Garza – 07 SA
Alternates: 2005- 2007
GK – Santi Calzada – 05 NTX
M – Cade Dollarhide – 06 NTX
M – Emiliano Mondragon – 06 NTX
M – Caiden Jurek – 07 NTX
M – Mateo Herrera – 05 WA
M – Luke Cheng – 06 WA
D – Tallyn Lord – 07 WA
M – Jacob Olivares – 05 SA
M – Alden Parker-Timms – 06 GP