US Youth Soccer National League 15U-19U Girls open season in North Carolina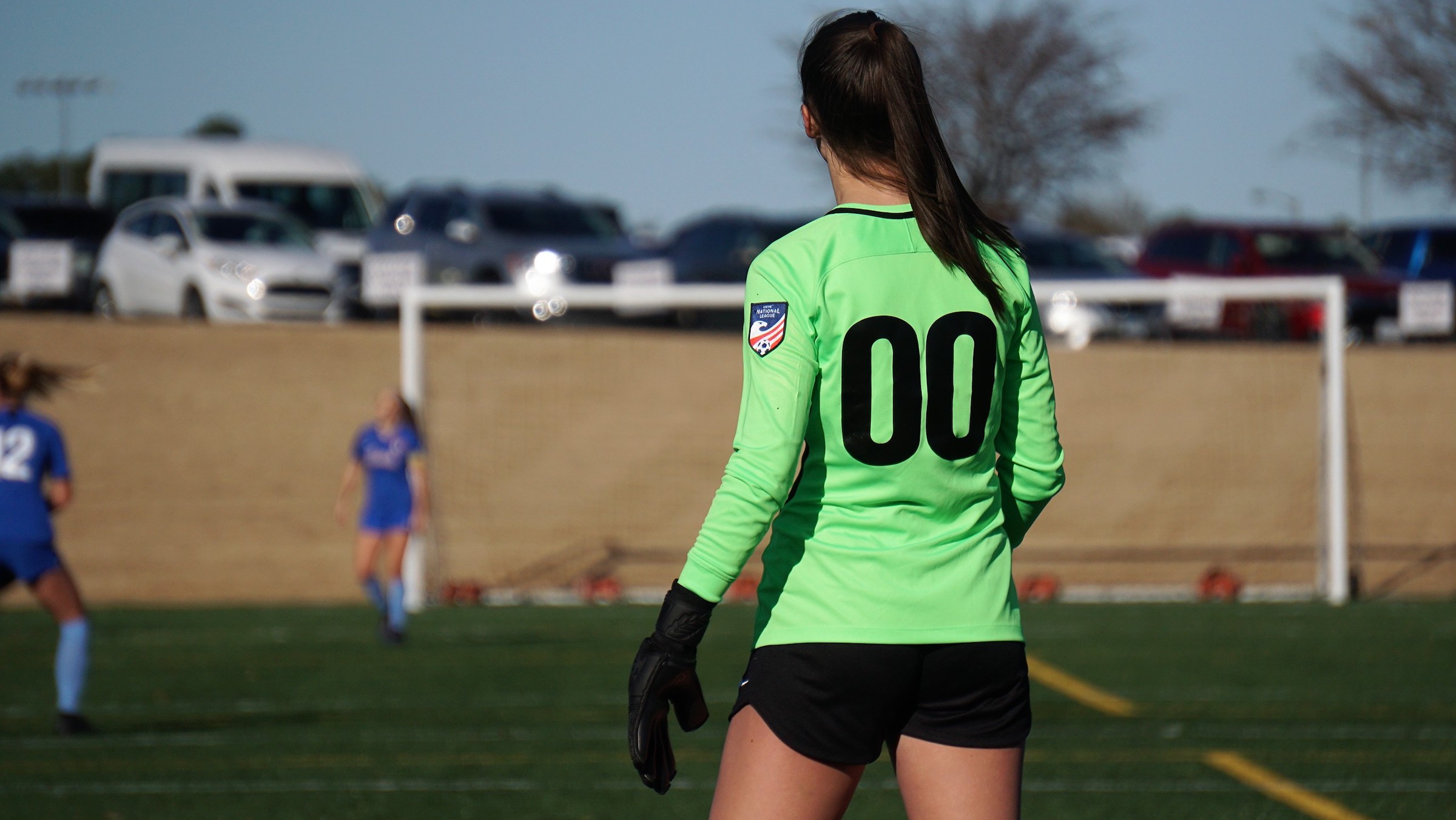 Day 1 of 4 complete
THURSDAY PHOTOS
Follow the National League Season…
Scores and Schedule | National League Home | Video
Twitter | Facebook | Instagram | #EarnYourPlace
WILSON, N.C. — Some of the top teams in the country showcased their talent on Thursday, as several energetic matchups marked the beginning of the US Youth Soccer National League season for all 15U-19U Girls teams.
The competing teams are playing their first four games of the season this week, with games primarily being played at the Wilson Gillette Soccer Complex in Wilson, N.C., and the Bryan Multi-Sport Complex in Goldsboro, N.C.
National League teams earn their place in the league based on a proven track record of success in US Youth Soccer's top competitive programs and are among the nation's best. Competing for a league title and a spot in the US Youth Soccer National Championships, each and every game will play into who represents the National League this coming summer in Overland Park, Kan.
More than 100 college coaches lined the sidelines on Thursday and many more are expected to attend this National League weekend to scout some of the top teams and players in the country. The competitive level of each game adds to player evaluation, as every team has to earn its place in the league, regardless of location or club affiliation.
"I think it's great just to have that competition level — that next step up," said 16U Solar 04 Rundell (TX-N) coach Nick Rundell following his team's 3-2 win on Thursday. "To see if they can then perform at that level and prove to themselves that they have that ability on the things we work on week in and week out."
The 16U Solar side's win came against Philadelphia SC Coppa Swarm 04 (PA-E), which won its National League division a year ago. There are 17 total teams competing in North Carolina who are aiming to defend National League titles from last season. Among those teams is 17U LVSA 03 National League (NV), which opened its 2019-20 campaign with a shutout win.
"This is our third year in the National League, and the past two seasons we've won our division. To come here and get a result is a good start," LVSA coach Michael Madrid said. "Coming out and playing in the National League, it's very important to win the league and get a spot in the National Championships. We've done it the past two years. We've continued to play well when we come here, so we want to continue that streak and make Nationals again."
Following this National League Girls Fall Showcase event in North Carolina, the 15U-19U Boys teams will kick off their National League seasons with games Dec. 11-15 in Panama City Beach, Fla. The 14U Girls teams previously played their first four games of the season in Boca Raton, Fla., and the 14U Boys teams will play their first games Dec. 27-30 in Tampa, Fla.
National League action will continue Friday, Dec. 6, as the 15U-19U Girls teams each play their second game of the season. Complete standings, scores and schedules, including goal scorers and match information, can be found at the results page here. Click on the score of each game for more information.
Some notes from Thursday's matches…
15U Girls
Twelve of the 16 games were decided by one score or less.
Teams used strong defensive efforts to secure points in the standings, as 13 sides conceded zero goals.
In the 15U Blue Division, Beadling 05 Girls Showcase (PA-W) was the only team in 15U bracket to score four goals with its 4-0 win.
16U Girls
All games in the 16U Black Division were decided by one goal or less.
Defending National Champion SC Wave 04 Girls Blue Juniors (WI) earned a 3-1 win and is one of four teams with three points in the 16U White Division.
SC Wave was the lone defending National League division winner to begin its 2019-20 season with a victory, as the other three sides each dropped points.
Meghan Mrowicki of netted a hat trick to Libertyville FC 1974 Elite (IL) to help her team to a shutout win. She leads the age group with goals scored.
17U Girls
All games in the 17U Blue Division were decided by two goals or less. Legends FC East Corona G03 (CA-S) secured a 2-0 win as the only team in the group to win by multiple goals.
Two of the four defending National League division winners won their season openers on Thursday, while the other two sides tied their first match.
Jenna Lang of Indy Premier 03G Elite I (IN) and Chloe Netzel of Lou Fusz 03 Blue McKee/McVey (MO) each scored an age group-leading four goals on Thursday — helping their sides to victories.
18U Girls
Strong defensive efforts shone through on Thursday, as 11 teams held their opponents to zero goals during Thursday's games.
 Eight of the 16 games in the 18U Girls age group were decided by one score or less.
 New Jersey Rush 02 Grey (NJ) was the only team with two players with multiple goals scored. Victoria D'Imperio and Anna Ellwood.
North Shore United 2002 Blue (WI) was the only one of the three returning National League Division winners to begin it season with a victory.
19U Girls
TFA Elite 01 (OH-S) secured a 3-1 win over defending National Champion Coppermine SC Premier 01 (MD) to begin 19U Red Division play.
After winning its National League division last season, Utah Celtic FC 01 (UT) had to fight back from a two-goal deficit to defeat FC Frederick 01 (MD), 3-2, on Thursday.
Meike Ingles and Samantha Slimak each scored three goals in a decisive victory for National Union 01 Black (MI). Caitlin Donovan of 1776 United FC 01 Xtreme (PA-E) also added a hat trick to help her side to a win. The three players are co-leaders for the top scorer in the age group.