US Youth Soccer Midwest Conference St. Louis Event Recap – Spring 2021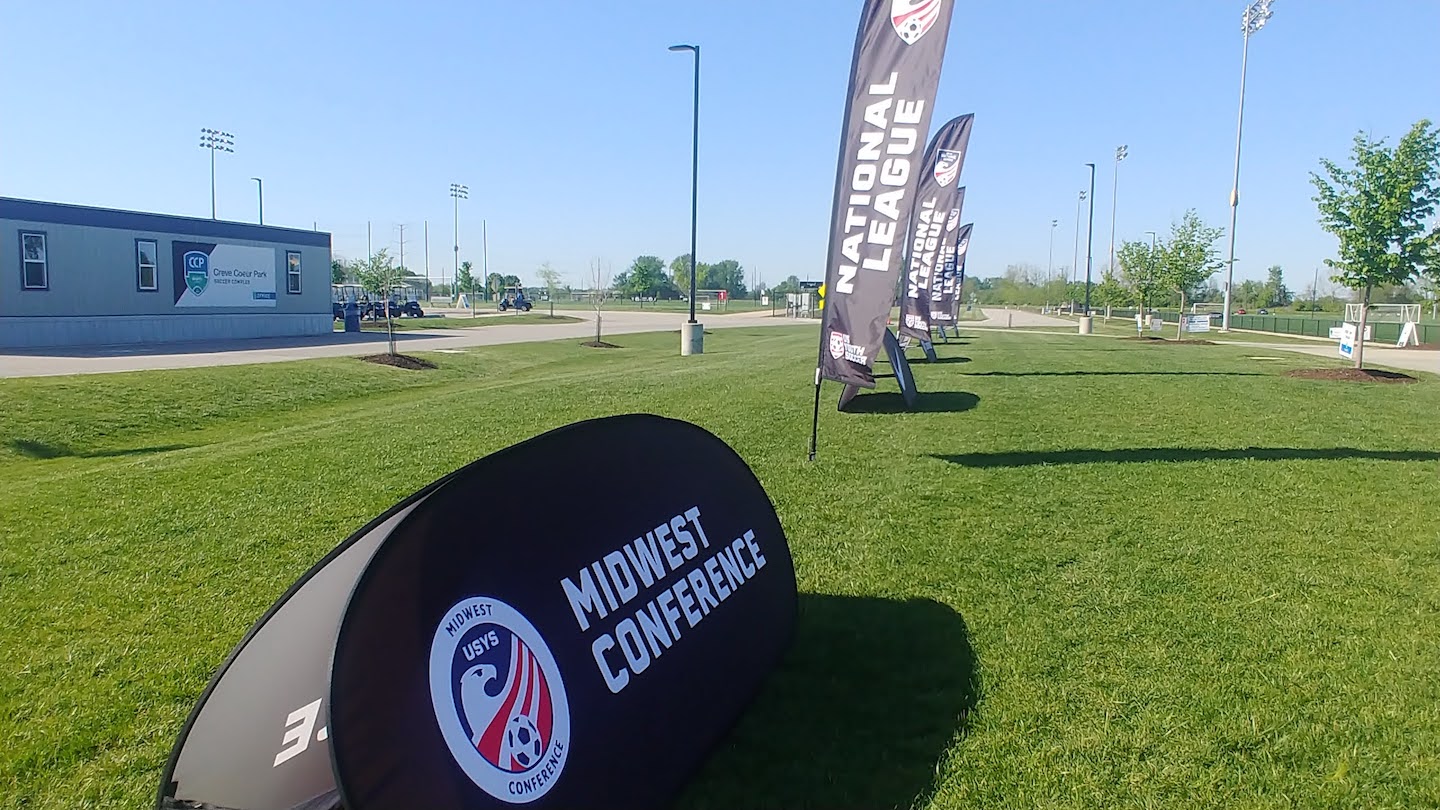 ST. LOUIS — An exciting weekend at Creve Coeur Park Soccer Complex came to a close Sunday, which concluded the first conference-hosted weekend of the Spring 2021 season for the US Youth Soccer Midwest Conference.
Each of the 46 games played on Sunday helped shape division standings as teams approach the second half of the spring season.
Legends FC 2008 Girls Black (MI) is one of the teams that won three games over the weekend, following up its two 1-0 wins Saturday with a 2-1 win over Madison 56ers 2008 Girls Red (WI) — lifting Legends to the top of the 13U Girls Premier II Division.
"We enjoy the conference-hosted weekends because it gives our team an opportunity to play three really competitive games and to spend time together on the road, which gives us an opportunity to build the culture of the team," said Kevin Oakley, coach and Girls Director of Coaching at Legends FC. "This is our first experience in National League, and we really appreciate the competition and quality opposition."
Legends FC was recently announced as one the newest members of Girls Club vs. Club Division in the Midwest Conference, a feat that is representative of the club's consistent performances across the girls age groups in the Midwest Conference.
"Club vs. Club is something that we've been shooting for and looking to get into. It's an opportunity for us the join some of the other best clubs in the region, and we're very thankful for the opportunity from US Youth Soccer," Oakley said. "We're looking forward to being in a division with other very competitive and elite clubs."
Some notes from Sunday's matches:
KC Athletics Academy Premier 06B (KS) got an important win in the 15U Boys Premier II Division, defeating USAI 2006B Elite Indy (IN) 3-1. The win helped KC Athletics keep an edge in the standings over FC United DSM 2006 (IA), who are within two points of the Kansas side, which is leading the group with two games remaining.
In 16U Boys First Division White, Kingdom SC 05 Red (MI) made progress as it won 3-1 over Pegasus FC Premier Red 2005 (IL), while Milwaukee Bavarians (WI) dropped points in a 1-1 draw with Chicago FC United 2005 Pre-Academy White (IL). The results stretched Kingdom's lead atop the standings to five points with just two games remaining.
KCSG Academy 05 (MO) got a huge win in its search for promotion to Premier I from the 16U Boys Premier II Division, winning 6-0. The result gives KCSG a five-point buffer between them a second-place 2005 Aguilas (IL). The two sides meet next weekend at the Grand Park College Showcase in the second conference-hosted weekend of the season.
Nationals Oakland 08 Girls Black (MI) finished off a successful weekend, winning 7-0. Paired with yesterday's 4-0 win over second-place Galaxy 2008 Girls Blue (IL), the Michigan side earned an advantage heading into the final stretch of games in the 13U Girls Premier I Division.
After the 4-0 win over VSA 07 Boys Premier (IA) yesterday in 14U First Division Blue, Sporting Springfield 07 Tottenham (MO) won its last game of the season, 1-0, to secure a first-place finish.
Chicago Rush 2003 Premier (IL) made it two wins on the season in the 18U Boys Premier II Division, handing KCSG Academy 03 – (MO) its first loss of the season.
Bavarian SC Juniors 13UB Blue (WI) made it four wins out of four, defeating TKO Premier 08B Blue (MI), 4-0. Bavarians SC plays second-place Sporting Saint Louis 2008 Academy Navy (MO) next weekend, which will be pivotal in determining who wins the 13U Boys Premier I Division and, ultimately, secures a spot at the 2021 USYS Midwest Regional Championships and in 2021-22 National League P.R.O.
The Midwest Conference is one of 13 Conferences under the USYS National League in the multi-state tier, and it consists of teams primarily from Illinois, Wisconsin, Michigan, Missouri, Indiana, Iowa, Kansas, Nebraska, North Dakota, South Dakota and Minnesota.
To follow the Midwest Conference results and standings this weekend, click here.
Click here for more information on the Midwest Conference. For more information on all of the National League Conferences, the National League Showcase Series, and National League P.R.O., click here.