U.S. Soccer hosts 570 players at Youth National Team Regional ID Centers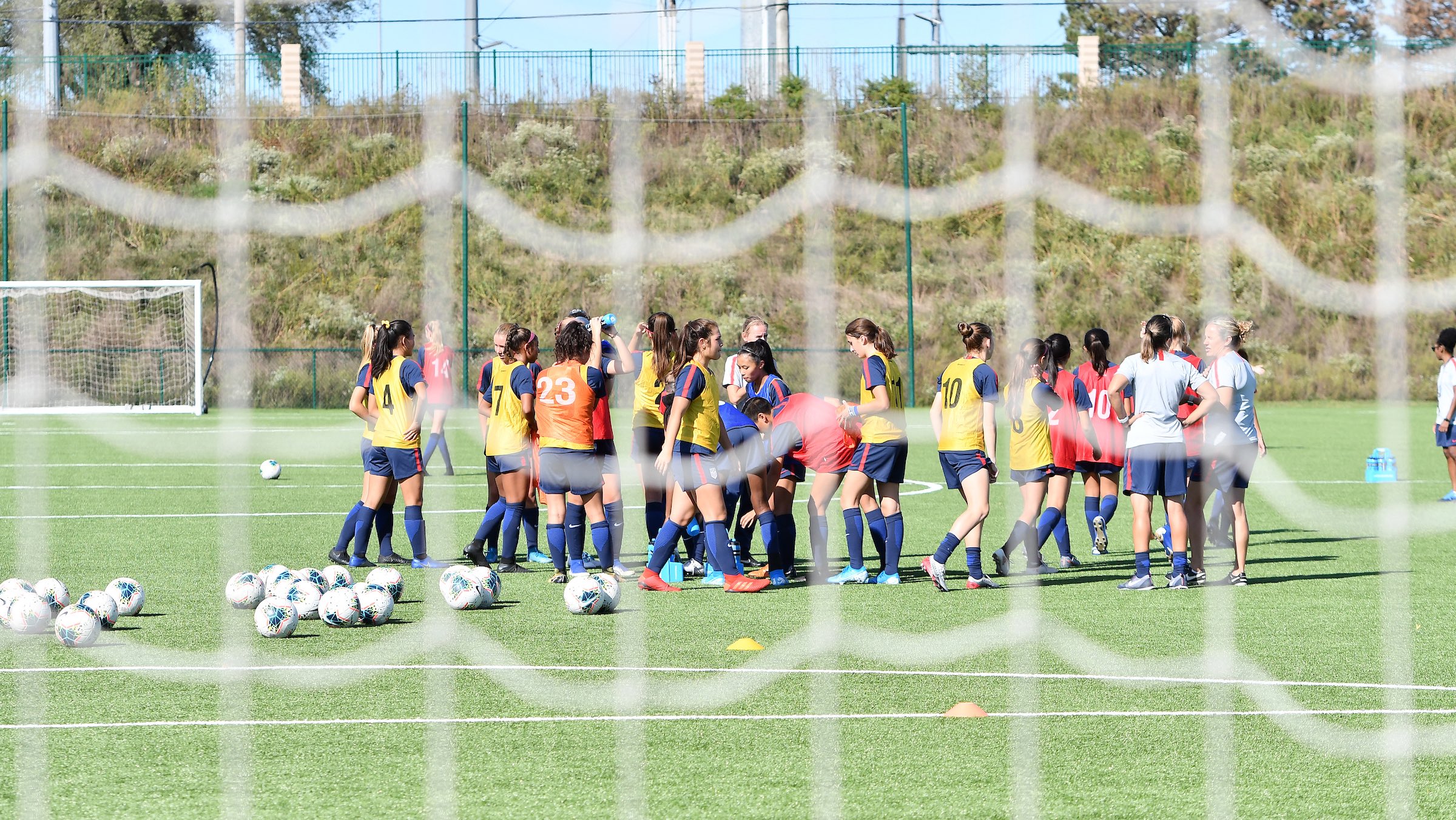 CHICAGO — The U.S. Soccer Youth National Team program is back on the field as YNT Regional ID Centers are up and running across the country.
Over 570 top male and female youth players have participated in the one-day training camps throughout March and April as nine events have already taken place across the country.
The ID Centers are a collaboration between U.S. Soccer Talent Identification and the Youth National Teams designed to expand YNT player pool, gathering top talents for training and games at a centralized location within driving distance for all participants. Youth National Team head coaches, U.S. Soccer Talent ID Managers and YNT Network Scouts lead the sessions.
"Nothing beats the connection of being face-to-face. It's been invaluable to get out to different regions across the country and see the players in action," said U-17 Women's National Team head coach Tracey Kevins. "It's important that the players see us as a presence out there. We've created best-of-best regional rosters to make sure that we have highly-competitive games and match-ups. It's one thing to watch players in their home environments, but here we can put the players under varying degrees of pressure to see how they behave against other players of a similar or higher level."
Kevins, as well as U-20 USWNT head coach Laura Harvey and U-23 USWNT head coach Matt Potter have helped lead the girls' ID Centers in Dallas, Texas, Bradenton, Fla., Columbia, S.C. and Denver, Colo. for players born from 2003 to 2006.
"It's been great to be back and see potential YNT players in a game environment," said Gonzalo Segares, U-15 Boys' National Team head coach. "We've been tracking these players through our scouting network across the country, but it's important for me and the Talent ID staff to actually be able to step on the field, get to know these players and introduce them to our values and principles of play. After a year of not being able to coach, it feels great to set up these sessions, interact with players and see their qualities live."
Segares has been on hand for all five boys' ID Centers that have been held thus far in Tampa, Fla., Columbia, S.C., Philadelphia, Pa., Portland, Conn. and Dallas, Texas, featuring players born from 2004 to 2007.
Over the next few weeks, ID Centers for boys will take place in Los Angeles, Calif., San Jose, Calif. and Indianapolis, Ind. Girls' events are scheduled in Somerset, N.J., Indianapolis, Los Angeles, Calif. and San Jose, Calif.
The ID Centers follow strict COVID-19 safety protocols and are being held with the approval of U.S. Soccer's COVID-19 task force and Chief Medical Officer. The schedule of events is based on geography and each state's return-to-play status. ID Centers only take place at outdoor training facilities and all sessions are closed to the public, with no spectators allowed.