US Youth Soccer Great Lakes Conference Recap: April 17-18, 2021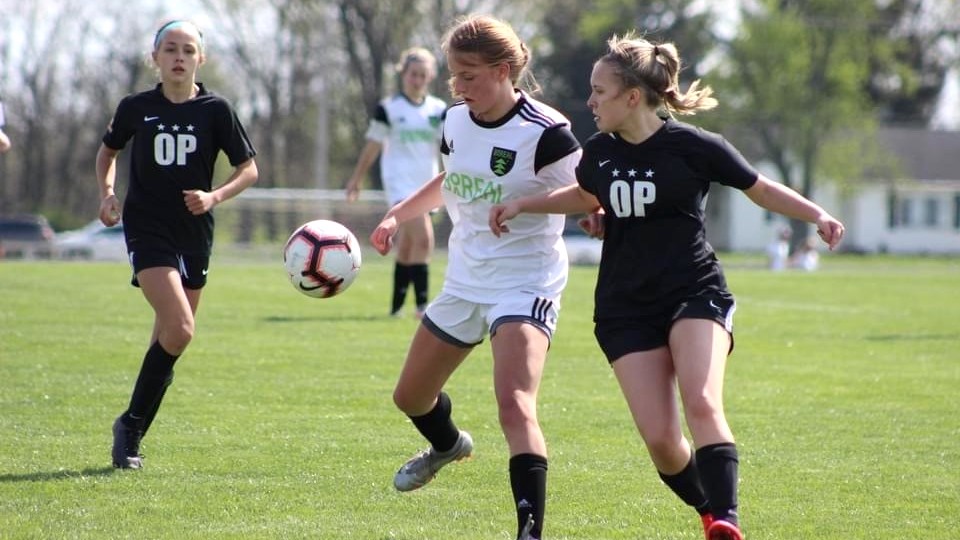 GRAND RAPIDS, Mich. — Over 150 games were played in the US Youth Soccer Great Lakes Conference this past weekend, with many of the games played as part of the Blue Chip Showcase in Ohio and Crossroads of America Showcase in Indiana.
With over a third of the Spring 2021 Great Lakes Conference games having been played, many of the division standings are taking shape as teams head into the busiest part of the season.
The 13U Boys Premier II Division, which only had one game played prior to the weekend, was the busiest group, as it featured 10 games over the course of April 16-18. KHA B08 Red (KY), who won its first game, 3-1, on April 11, beat Indy Premier SC 08B Elite I (IN), 2-0, and tied Club Ohio Dayton 08B Green (OH-S), 1-1. With those results, KHA is currently tied on points with Nationals Union 08 Boys Red (MI).
Nationals Union are ahead on goal difference, thanks in large part to its dominant win Friday evening against Michigan Wolves 08 (MI), which was followed up with a 2-0 win over BSA B08 Metro/Celtic I (OH-S) and a 1-1 draw with SCS United 2008 Boys Black (PA-W). With five other teams in the division registering a win over the weekend, the rest of the season should be very exciting as teams aim for promotion to the Premier I Division for next season.
Elsewhere in the conference, the 17U Boys Premier I Division is at the halfway stage with 14 of its 28 games played, seven of which were played this past weekend. The standings are amongst the closest in the conference, as Hotspurs 2004B Blue (PA-W) and Ohio Galaxies FC 04 Elite (OH-S) lead the way with nine points each, although Ohio Galaxies have played two more games.
Hot on their heels are four teams, all of whom have registered two wins so far this season. With spots available for teams at both the 2021 USYS Midwest Regional Championships in the summer and National League P.R.O. in the 2021-22 season, the second half of this season is one to keep an eye on.
Boreal FC (MN) got off to a great start in the 15U Girls Premier II Division, winning both games and climbing all the way up to second place in the standings, despite playing fewer games than the teams around them. The Minnesota side beat Rochester Lancers 2006 (NY-W), 2-0, while also edging table-toppers CUSA G06 Elite (OH-S), 2-1. CUSA remains at the summit thanks to its four points picked up earlier in the month, paired with its 2-0 victory this past weekend.
"Leading up to our games this weekend the girls took their training into a new gear," Boreal FC coach Joey Matesi said. "Their efforts to make training physical, faster paced, and more intense definitely helped them come out and get results against two great teams. They are well aware of the level of play in this Conference and wanted to make sure they were ready to play against quality competition."
In the 16U Girls Premier I Division, Hotspurs 2005G Blue (PA-W) took advantage of having three games to climb the standings. After dropping their opening result of the weekend, 2-1, to Kolping SC 05G Orange (OH-S), Hotspurs secured two shutout wins over United Elite Futbol Club 2005 Girls (IN) and Tonka Fusion Elite 05 Girls (MN). Paired with its 6-1 win over second-place Barca Academy CLB Blue 05G (OH-S) earlier in the season, Hotspurs have nine points from four games with a plus-9 goal difference, which is the difference as they are tied on points with Barca Academy CLB.
With sights set on clinching a berth to the Midwest Regional Championships and National League P.R.O., Hotspurs coach Tom Ovenden is excited to see what his team can accomplish.
"We are firmly in the groove now as a team and clicking," Ovenden said. "Our communication is firing, and we are dictating the tempo of games. As a whole, the group believes in each other and we have a fantastic balance of abilities within the group."
To follow the Great Lakes Conference results and standings, click here.
Click here for more information on the Great Lakes Conference. For more information on all of the National League Conferences, the National League Showcase Series, and the National League Playoffs, click here.