Top performances from the US Youth Soccer National League Conferences East Region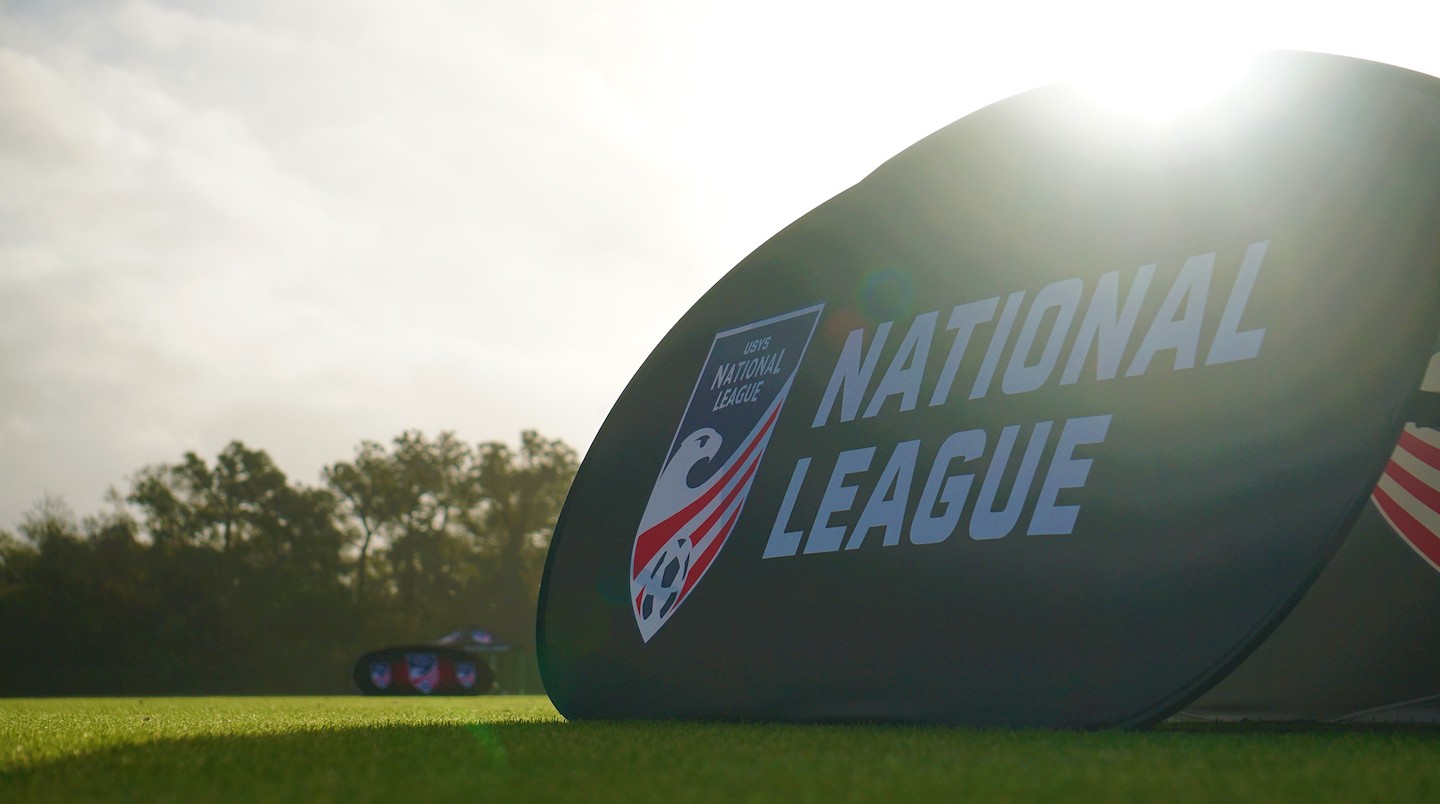 The spring season is now a few weeks in, and teams in the East Region are looking to separate themselves at the top of the USYS National League Conferences, managed by EDP Soccer.
Teams are battling it out to see who can separate themselves in the early stages. With spots on the line at the 2021 USYS Eastern Regional Championships and in National League P.R.O. for next season, each game becomes more and more important.
South Atlantic Conference
In the 18U Boys Premier I Division, Bethesda SC Blue 03 is unbeaten as it reaches the halfway point of the season, and with a 5-0-0 record it is tied for first place. Having already secured its spot at Nationals, going 3-0-0 in the USYS National League Playoff in Greensboro, N.C., Bethesda will look to finish the season out strong, with several players stepping up to play key roles in the team's pursuit of securing a spot in National League P.R.O.
"We've had a lot of guys really step up and have an impact this year. Kevin Peprah has had a breakout year and provided us with some key goals in crucial games," Bethesda coach Trevor Singer said. "Aidan Ashrafi has been pivotal in the midfield and often gets overlooked with the work he does. Lastly, Timi Olaniyi has provided a competitive presence to the back line and spine of our team. These guys rarely get noticed for the impact they have on the game, yet are crucial to this team's success."
In the 18U Girls Premier I Division, OPSA Magic 03 is currently in first place with five wins and one loss, with four games remaining this season. On May 2, OPSA will play one of its most important matches of the season when it takes on St. Mary's Soccer Power, who is currently in second place with an unbeaten record.
"I am really happy with the play of our team and the great competition in the USYS South Atlantic Conference, managed by EDP Soccer," OPSA Magic coach Albert Oni said. "St. Mary's and two fixtures against Keystone are up next for us. We have not had success in recent years against either opponent. Our players have been working extremely hard all year, despite the obstacles that the pandemic has challenged us with. We have no star players, but the team is the star. We are ready and look forward to the challenge."
Mid Atlantic Conference
In the 16U Boys Premier I Red Division, PSA National 05 defeated PDA Van Basten over the weekend to take its record to 4-0-0. As PSA heads into the back half of its schedule with four games remaining, it will also turn its attention to NJYS State Cup, where it faces Future SA 05 in the Round of 16 this upcoming weekend.
The spine of the team has established itself as one of the best in the league, with Brett Leschinski marshalling a back three, Oliver Smith operating as the deep lying playmaker and two hard-working and explosive strikers in Matthew Marques and Marlon Montoya leading the front line.
"The boys have enjoyed a strong start to the season and are playing with the freedom and expression that comes when a team is enjoying their soccer" PSA coach Dan Lawson said. "I am incredibly lucky to have such a talented squad to work with on a daily basis, although it is the team's commitment to hard work that ensures we remain greater than the sum of our parts during each game."
Lawson said his team plays with a style that is very pleasing on the eye, looking to pass through the thirds of the field while also being flexible and interchangeable. The players have also enjoyed having their playing style tested while competing in the Mid Atlantic Conference.
"The most exciting thing for me personally is that whilst we have enjoyed relative success since this team has come together over the past two years, this group is so committed to each other and working on areas of improvement that the sky really is the limit," Lawson said. "I am grateful that we are able to test ourselves against the best teams and clubs within the region each week and we can never look past the next match."
In the 19U Girls Premier I Division, World Class FC-SCP 2002/03 USYS finished the first half of its schedule with a 4-0-0 record behind a strong defense that has allowed just one goal. With wins of 3-0, 2-0, 1-0 and 2-1, the back line will need to remain solid with tough competition upcoming in the team's final four games, as the players look to close out their youth careers on a positive note.
The center back pairing of Bryn Fitzgerald and Amy Maurer have been the core of the squad, which is anchored by goalkeeper Leah Demko. The Ursin twins, Anna and Gabrielle, Autumn Slack, Alexa Krause and Olivia DaSilva control the midfield and have been key factors in the team's attack.
"The team has struggled like most with injury and Covid, and fortunately our core has been amazing. This team loves playing and enjoys the process as a team," World Class coach Jason Crisafulli said. "As we look to close out the season, we are excited and love that we will have the chance to see them all play at the higher level next year. Most are committed, and EDP has been amazing in them getting to the next level. This is my fourth graduation class in a row with 90% playing in college."
North Atlantic Conference
Both the team-based Premier I Divisions and the Club vs. Club Divisions have now kicked off in the North Atlantic Conference, with top teams from New York and Connecticut battling it out on a weekly basis. Several age groups have a tight race at the top of the table, with 14U being one of the most exciting age groups.
In the 14U Girls Premier I Division, Real Ole FC G2007 is in first place after four matches, with two crucial matches coming up this weekend. On Saturday and Sunday, they will host New York Surf G07 Academy Blue and New York Rush Select G07, who are both tied for second place.
"This team is a true 'family.' Every player and parent has come together to make our journey one that has been unique," Real Ole coach Jay Myers said. "Matches like the one against Chris Smith and his 07 Surf team, as well as NY Rush, are the tough competition we are always seeking, and we are grateful to also enjoy it with opponents that are quality people."
In the 14U Boys Premier I Division, newly promoted BW Gottschee 07 East has picked up right where it left off in the spring with three wins to start the season. With wins in its last seven North Atlantic Conference games, the team is preparing for a game against a strong Dix Hills Harbour View side this upcoming weekend.
The boys work extremely hard in training each week and the consistency is paying dividends on the weekend," said BW Gottschee coach David McCarthy.
New England Conference
In the 19U Boys Premier I South Division, CT Rush Shoreline 02 is off to a 3-0-0 start. The team will look to return to Regionals in its final season to follow up a strong performance in 2019 when it won one match and tied two.
CT Rush coach Greg Cumpstone said the team is a blend of talented new players — added to replace some former teammates who went off to college last year — and experienced players who have been a part of Rush for some time now. The players who have been with Rush have played for several years in the North Atlantic Conference, taken part in the National League Showcase events in Florida, and competed at the Eastern Regional Championships in West Virginia.
"So far the team is enjoying the challenge presented in the New England Conference. New players have integrated well and the squad is competitive," Cumpstone said. "The boys are capable of adapting to lots of different situations and have displayed that so far this season with a come-from-behind win, a grinded-out victory away from home, and an emphatic result early on. We would all like to finish the season as well as we've started it, but we know that big challenges await in the league and State Cup."
In the 15U Girls Premier I South Division, Yankee United FC Attack 06 played its first two matches of the season over the weekend, recording 4-0 and 2-0 wins. In its next match, Yankee United will take on Rhode Island Surf G2006 Elite, who is currently in second place with two wins and a loss.
Sara Parker leads Yankee United with four goals in the team's first two games, and keeper Ronnie Rrapi has kept two clean sheets.
"We have gotten off to a good start and will need to improve on our possession play to keep winning games," Yankee United coach Wayne Mones said. "Traveling to Rhode Island to play Surf, we will have to play at our best to compete."