USYS National League Conferences, managed by EDP Soccer, begin spring season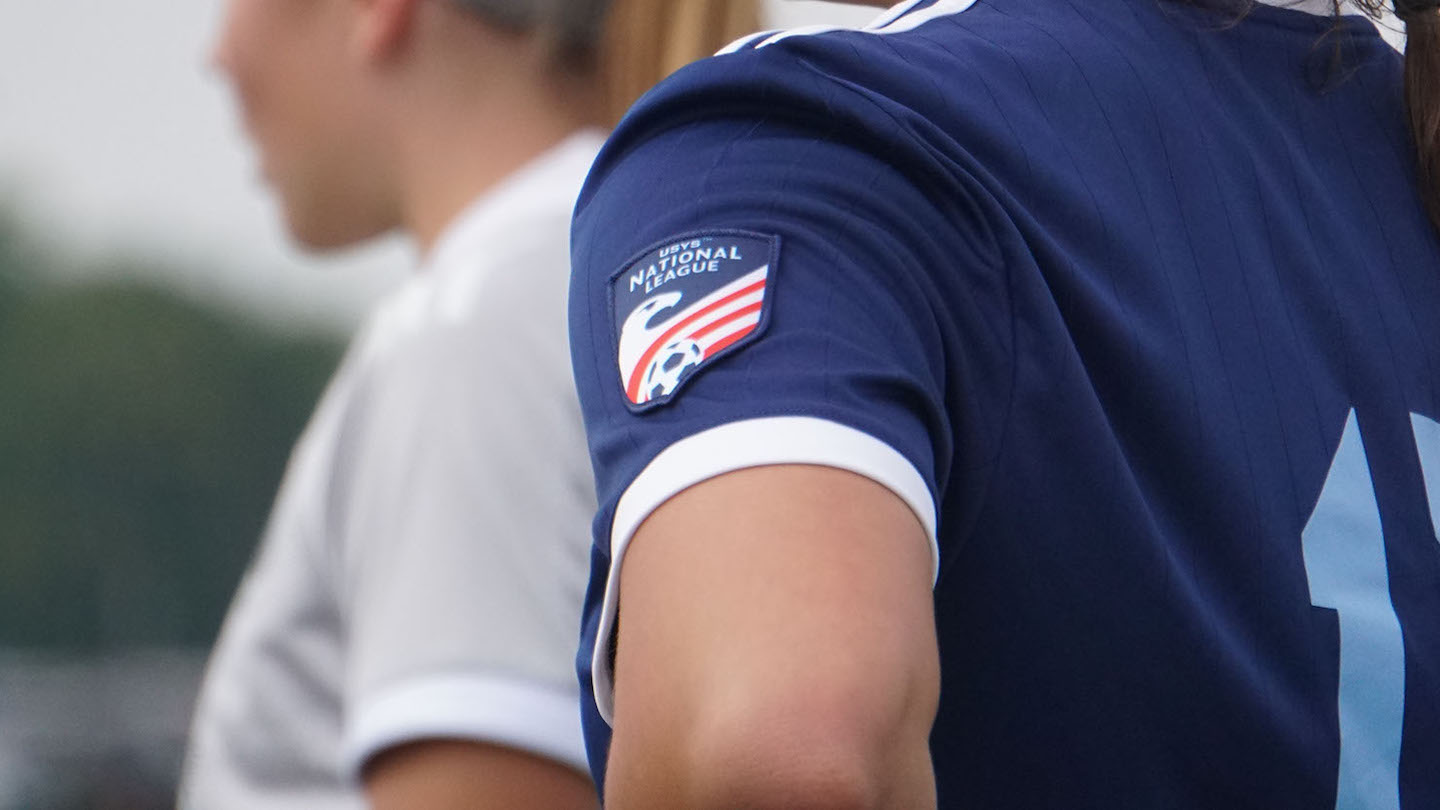 By Evan Unger, EDP Soccer.com
The Spring 2021 season has kicked off in US Youth Soccer's East Region.
Teams from the USYS National League Conferences, managed by EDP Soccer, are battling it out to see who can separate themselves in the early stages.
Teams in the New England Conference, North Atlantic Conference, Mid Atlantic Conference and South Atlantic Conference are competing to earn spots at the 2021 USYS Eastern Regional Championships and in National League P.R.O. for next season. With so much on the line, every game is crucial.
In the first few weeks of the season, the Inter Connecticut 04 Boys team is off to a great start, winning each of its first two matches against AC Connecticut and Sporting CT.
The team is led by leading scorer Jonathon Morataya, who has been a handful for opposing defenders. John Reidy, Max Weiss, Kevin Millington and Lucas Thompson have also had strong starts to the season. The back line is anchored by Jordan Blunschi and Basit Iddriss.
"We have reaped the benefits of returning a strong squad of players and adding a few new players of great quality to make the depth of the team quite impressive," said Marty Walker, head coach and Club Director for Inter Connecticut. "Morataya has matured as a striker very quickly and has raised his game significantly. He is supported by a standout midfield and a strong defensive unit, so the expectations are high for the group."
Elsewhere in the New England Conference, AC Connecticut Girls 05 National is off to a strong start with a 3-0 win over CFC Valley in its first match.
An early opener from newcomer Ella Gallino, followed by two goals from Natalia Catarino, came after some great build-up play from Jane Gawley, who was credited with three assists to secure the win for the visitors.
New head coach Sarah Brady was delighted with the team's performance and credited the team's collective buy-in to a possession-focused approach as the catalyst for the opening day win.
"You have to trust the kids with the ball. Our kids are good enough to play, and they will play if we coaches empower them to," Brady said. "I was delighted to observe our girls attempting to find technical solutions to the tactical problems posed. If we continue to commit to building our game over the spring season, we can all look forward to more great football in our future together as a team."
See full schedules and standings for all age groups at https://www.usyouthsoccer.org/new-england-edp-conference/
Cedar Stars Academy Hudson Valley 2005 NL Boys are off to a 3-0-0 start with important games upcoming in April.
The side is highlighted by a top flight goalkeeper in Erick Chavez, a very creative and hard working midfield in Trevor Lagarde, Jacob McGowan and Johnny Marin and an exciting front line with lots of speed and hard nosed mentality in the final third with a few different players proving they can score goals already.
"Our 2005 Boys are a great story of a group of players who came together after the pandemic and have been fantastic since they began their North Atlantic Conference campaign back in the fall," said Jim Lagarde, club director of Cedar Stars Academy Hudson Valley. "The fall began with a great win versus a very good Barca Academy Pro, 4-2, in league play and then just winning their first event of the Spring. This group of Boys all play for each other, and it continues with USYS National League Regional Showcase in April, along with league play and State Cup, which should be exciting."
New York Surf G06 Academy has won its first five games, allowing just one goal in the process. The powerhouse side looks to stay in form with upcoming games next month.
The squad has tremendous balance across the field, with dynamic attacking players, such as Bailee Canet, and gritty, thoughtful defenders like Lucy Younghans.
"This is a cohesive group of players that truly love two things: to play this great game and each other," said Lisa Trumino, head coach of New York Surf 06.
See full schedules and standings for all age groups at https://www.usyouthsoccer.org/north-atlantic-edp-conference/
FC Revolution Reds are four games into the season and are currently in first place with a 2-1-1 record. They will look to keep up the strong start, which may lead to a vital late-season match up with Real Jersey FC 06 Girls, who were Eastern Regional Champions back in 2019.
Ashley Lavrich is the Reds' top goal scorer with five of the team's 14 goals scored in the early portion of the season. Lily Maccausland also has four goals, and Anna Buckwalter has three goals. Sophia Zeppos leads the team with three assists, while Dani Marsteller, Ashley Lavrich and Anna Buckwalter have a couple assists each.  Faith Meals, center back, holds it down for the Reds in the back with help from Ashley Geder, Ava Sallee and Brielle Rudolph. Goalkeeper Sarah Gatz has allowed just four goals through four games.
"I'm very proud of all of the Reds. We're off to a good start," Reds head coach Eric Franks said. "The level of competition has been high and will continue to be, but the Reds are very motivated, and we look forward to making the most out of the rest of our season."
Other teams off to a strong start include Ironbound SC Raider 2007 Boys, NJ Premier FC 2006 Boys, PSA National 2005 Boys, PA Dominion Fc 2004 Boys, Philadelphia SC Coppa Rage 2005 Girls. STA NL 2004 Girls, and PSA North Elite 2003 Girls.
See full schedules and standings for all age groups at https://www.usyouthsoccer.org/mid-atlantic-edp-conference/
Coppermine Girls 2005 Premier has three wins and one loss, with several crucial games upcoming to see if the Maryland side can maintain its spot at the top of the table.
Forward Tricia Kohler leads the team with five goals in four games and has been very impressive in front of goal. The midfield three of Lucy Vettori, Fran Polito and Alana Flaherty are the strength of the team and bring technical speed and sophistication.  The defense is anchored by Emmy Gjerde and Maya Cirrincione that are getting tactically better with each game.
"I am extremely pleased, not just with victories, but with the quality of the play that we are producing," Coppermine coach Matthew Dwyer said. "Hopefully, we can build off this good start and continue to improve in our remaining league play. The team is committed to excellence on and off the field and the girls are eagerly looking forward to great competition."
Brausa United Blue 04 Boys are 6-0-0 after coming off a strong fall season and continuing the momentum into the spring. The team is preparing for an upcoming game with second-place Potomac Blue 04, who recently returned from the National League Playoffs and has been one of the strongest teams in the region.
"The team's strength is based not only on individual performances, but on collective, cohesive, strong chemistry and drive to play the game," said Adauto Neto, club director for Brausa. "It comes from players who bring talent, strength and cultural differences to a platform that just melds very well. BUFC Blue is looking forward to continued success as each player shows their unique strength, talent and skill to their positions and overall contribution to the team's success.
"We are very pleased with how the team understands our methodology, philosophy and game model. We wish the boys the best of luck as they play this National League Conference season and make their mark on future endeavors."