EDP Foundation hosts pair of College Nights with member clubs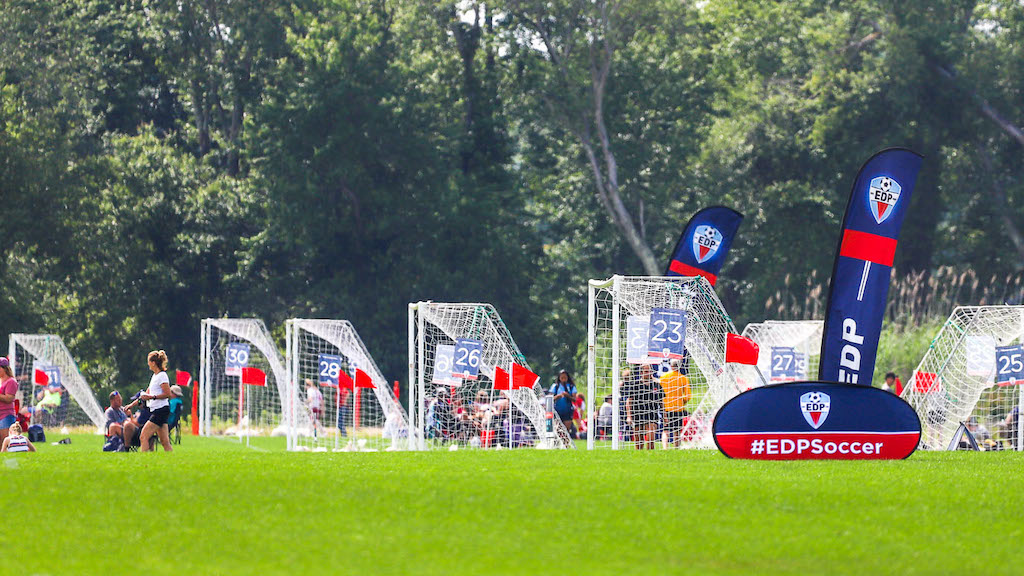 By Evan Unger, EDPSoccer.com
Last week, the EDP Foundation hosted its second and third College Nights in 2021.
On Thursday, April 8th, the EDP Foundation was in Schwenksville, PA  meeting with PA Dominion FC at the outdoor pavilion at Upper Salford Park. On Friday April 9th, the EDP Foundation was in New Rochelle, NY meeting with Westchester Flames at the bleachers of Skidelsky Field.
Both nights were filled with players and parents as they learned in detail about the Pathway to College. At College Nights, the EDP Foundation helps families by providing an informal, open and interactive forum where parents and student-athletes are encouraged to ask questions and discuss the college recruitment, application, and admissions process in a fun, low stress environment.
"I appreciate the EDP Foundation and what they are doing. The College night provided a forum for parents and student-athletes across several age groups and player levels.  It allowed us to ask questions in an easy going, stress free environment and learn from each other as well as the EDP Foundation experts. I think this would be beneficial to have every year and if you didn't attend you missed out on a great opportunity to learn about the recruiting process as well as college admissions process."
— Shane Michalak, PA Dominion 04 Boys Parent and Manager
"The EDP Foundation College Night was very informative. I learned the difference between DI, DII and DIII soccer and the commitments involved with each of them. The coaches gave helpful tips on the application and recruiting process, and emphasized the importance of maintaining good grades."
— Ethan Barr, PA Dominion 07 Boys player
"Westchester Flames FC was happy to see close to 85 parents and players turn out for the EDP Foundation College Night.  Milton and Peter did a fantastic job in their presentation as well in addressing all questions.  Milton's ability to engage the players throughout the presentation was top notch.  Many of the parents were very impressed and thankful for the EDP Foundation in setting this up.  Our club looks forward to strengthening this relationship and providing this opportunity on an annual basis, if possible, for our juniors and sophomores in the club each year."
— Troy Bilyeu, Club Manager Westchester Flames