SIMA continues unparalleled success with unbeaten streak nearing 200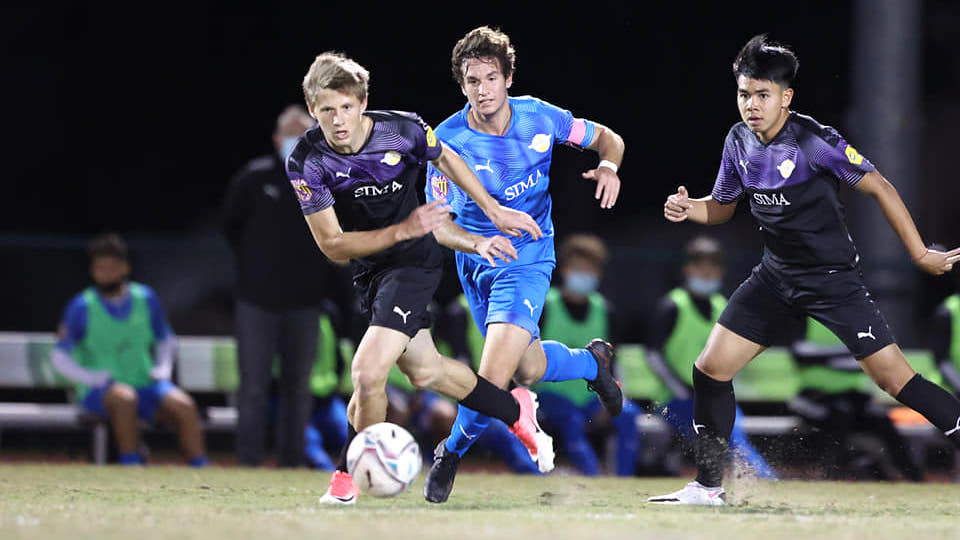 By Adam Schwager
SoccerWire Staff Writer
If you're a big fan of College Soccer, you've probably heard about the Montverde Academy Varsity Soccer program, also known as SIMA (Soccer Institute at Montverde Academy).
The program consistently produces top-tier soccer talent, having sent a total of 50 players to NCAA Division I programs in 2018-2020 alone. Widely considered as the unrivaled best high school soccer program in the country, the team won eight straight high school national championships and has the longest unbeaten streak in the nation at 186-0-12, dating back to October 2010.
"What is interesting about our program is that we have a long history of success and winning matches because we never focus on winning. We focus on the process," SIMA director and varsity head coach Mike Potempa said.
If anyone were to know the reasons behind SIMA's success, it would be Potempa. Since his arrival in 2010, the program has known nothing but success. With his instant accomplishments, including taking home the first ever ESPN Rise National Championship in 2011, many might assume that Potempa was some sort of highly-sought after coaching prodigy, while, in reality, Potempa's arrival to Montverde was more fortuitous than anything else.
[+READ: SIMA and Tampa Bay United enter strategic partnership]
Before coming to SIMA, Potempa had spent the previous seven years as an assistant coach at Clemson University, the school he graduated from in 2001 before being drafted by the LA Galaxy. During his time as a Clemson coach the team saw moderate success, including a Final Four appearance in 2005, but when Clemson announced that the program was making a coaching change in 2009, Potempa had not received any indication from the University about whether or not he was in their long-term plans.
Needing to keep his options open, Potempa received a serendipitous call from the previous head coach at Montverde, who asked if he would be interested in taking over the program from him and bringing it to new heights.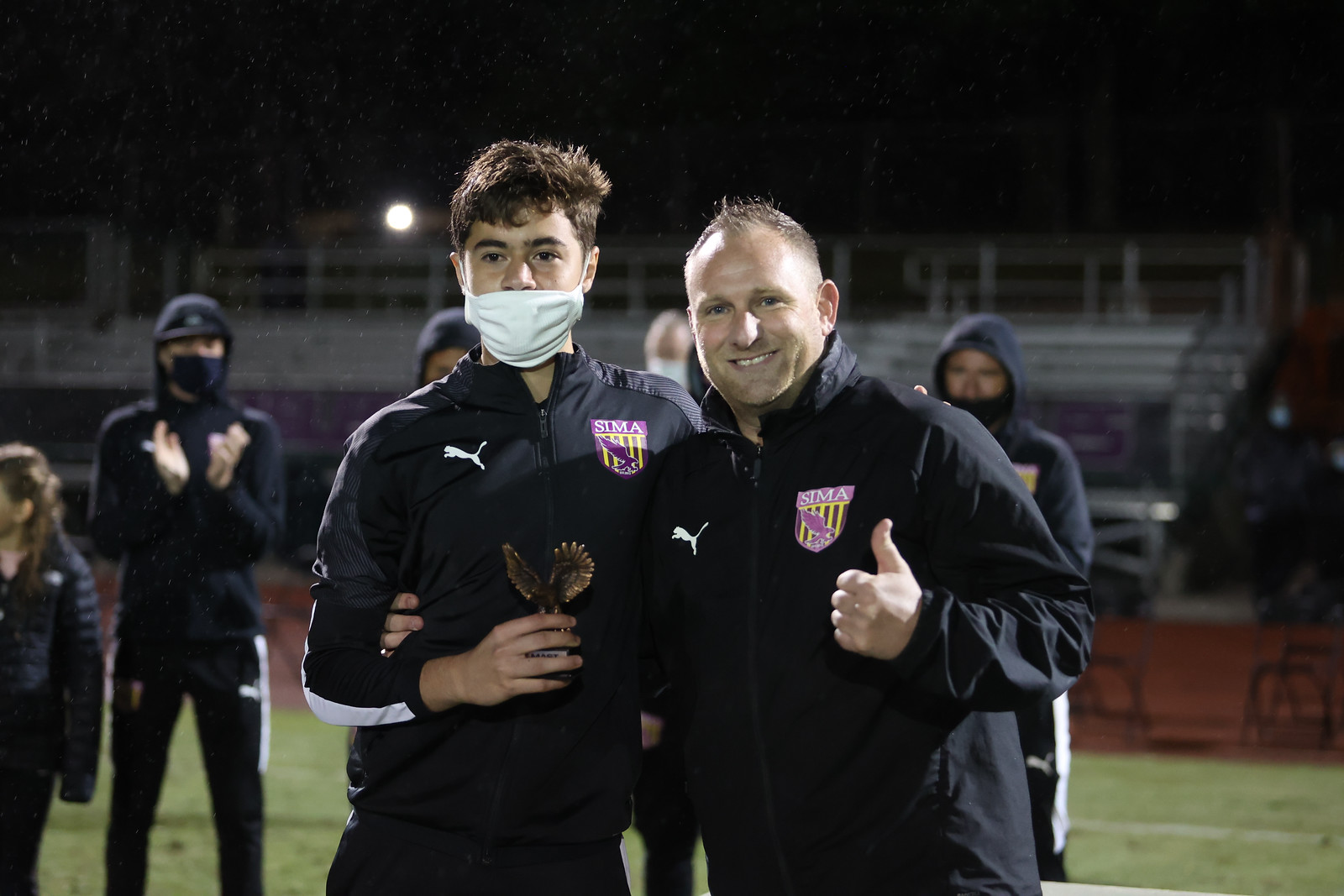 "I can still remember the conversation we had in the headmaster's office, because the current head coach was bringing in someone like myself to replace him and the headmaster was sort of confused, saying to the head coach at the time, 'do you not like it here do you not want to be here?'," Potempa recalled. "He said 'no, but I think that this particular guy can help us get to the next level and I would be willing to step down and be his assistant and still be involved.'" Potempa was promptly hired as the head coach, also working as a middle school math and english teacher.
Drawing on his experience from Clemson, Potempa placed an immediate point of emphasis on making sure his players were ready for the rigor of a college lifestyle before they even set foot on campus.
[+READ: Soccer Institute at Montverde Academy celebrates NCAA commitments]
"When I was at Clemson, I always noticed that freshmen struggled in many aspects of the college life and college soccer in general – affecting their performance on the field," Potempa said. "Therefore, my idea was to give this life to kids at age 15-18 BEFORE they went on to the next level – when it comes to appropriate training 5 days a week for 10 months of the year, academic expectations, discipline, physical preparation and all of the things that go into building an athlete, while also gaining a private school education. The idea was to have our kids go into college soccer completely prepared on and off the field so they could play and contribute right away with impact."
Through this process, Potempa and his team have developed over 300 college athletes and 54 professional players. Of those alumni who have signed professional contracts, a vast majority of them hail from outside of North America. As a school, Montverde educates students from over 90 different countries, and has a fantastic English as a Second Language program to help students from across the globe acclimate.
Many students seek out SIMA, knowing its fantastic reputation for developing college and professional soccer players. On the flipside, SIMA also seeks out top talents from other countries to develop not only their soccer skills, but the skills necessary to be productive after soccer.
For example, Montverde has a relationship with former Liverpool midfielder Salif Diao and his program Sport4Charity based in Senegal. The program allows children in Senegal to pursue their soccer careers, contingent on attending school full-time.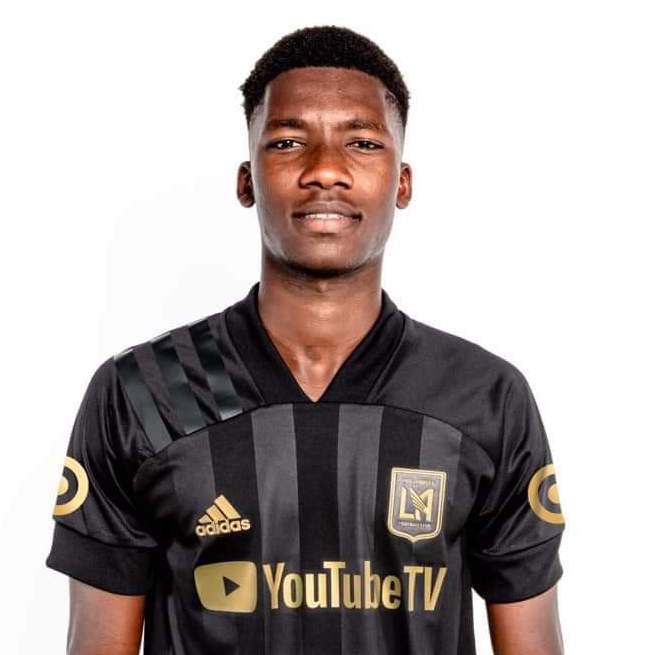 Through this program SIMA has developed several Senegalese professionals, including Mohamed Traore (pictured) at LAFC, Malick Mbaye Sarr at North Carolina FC, Abdoulaye Diop at Atlanta United and Oumar Diakhite in Germany.
"The talent in Africa is incredible, but through education we have been able to develop these youngsters the right way and give them a plan to fall back on whenever their sporting career is finished," Potempa said. "It is a very powerful concept."
This emphasis on education, and education beyond just academics, is a driving theme throughout everything SIMA does. The over 200 students must perform academically, and SIMA coaches also act as academic advisors to all SIMA students.
"Our focus is on developing GOOD PEOPLE first, GOOD STUDENTS second, and GOOD ATHLETES third – always in this order in every action and decision we make," Potempa wrote.
While managing over 200 students can be tough, there are several advantages of having so many soccer players of varying ages, skill levels and diversity completing the same rigorous program. This includes having built-in competition, which can sometimes provide SIMA players with the best matches they get all season.
[+READ: SIMA alum Mohamed Traore signs with MLS club LAFC at age 18]
The numbers also helped them provide quality training during the fall of 2020, a time when many schools and clubs across the country were completely shut down due to the Covid-19 pandemic. When the pandemic first hit, SIMA staff built a website for coaches and staff to continue training remotely. They did remote workouts, technical sessions, video analysis and skills challenges. Coming into the fall, Potempa wanted to make sure that SIMA could get on the field each day, even if that meant not playing matches.
"Health and safety of our student athletes was the priority and we have continued training each and every day since August — starting with social distancing training, small pod training, teach training, internal matches, and eventually opponents," Potempa said.
As life got even more back to normal, they were able to host their 10th annual Montverde Academy Soccer Tournament (MAST) in March, inviting top club teams in Florida such as Weston FC and Tampa Bay United to face off against their players in an elite tournament setting. They also held their annual College Showcase in February, which in a normal year draws between 80-100 college programs to scout their players.
This year, SIMA uploaded all their footage on their website for college and professional scouts to access without having to travel to Florida.
Despite how rough the previous calendar year has been to college recruitment among all sports, SIMA has still been able to navigate this patch and have seniors commit to UNC, Portland, Clemson and Georgia Southern.
"What this proves is that when you continue to work and do your best with each day and focus on the process—the results will still come," Potempa said.