Montverde Academy girls soccer team extends multi-year unbeaten streak to 55 games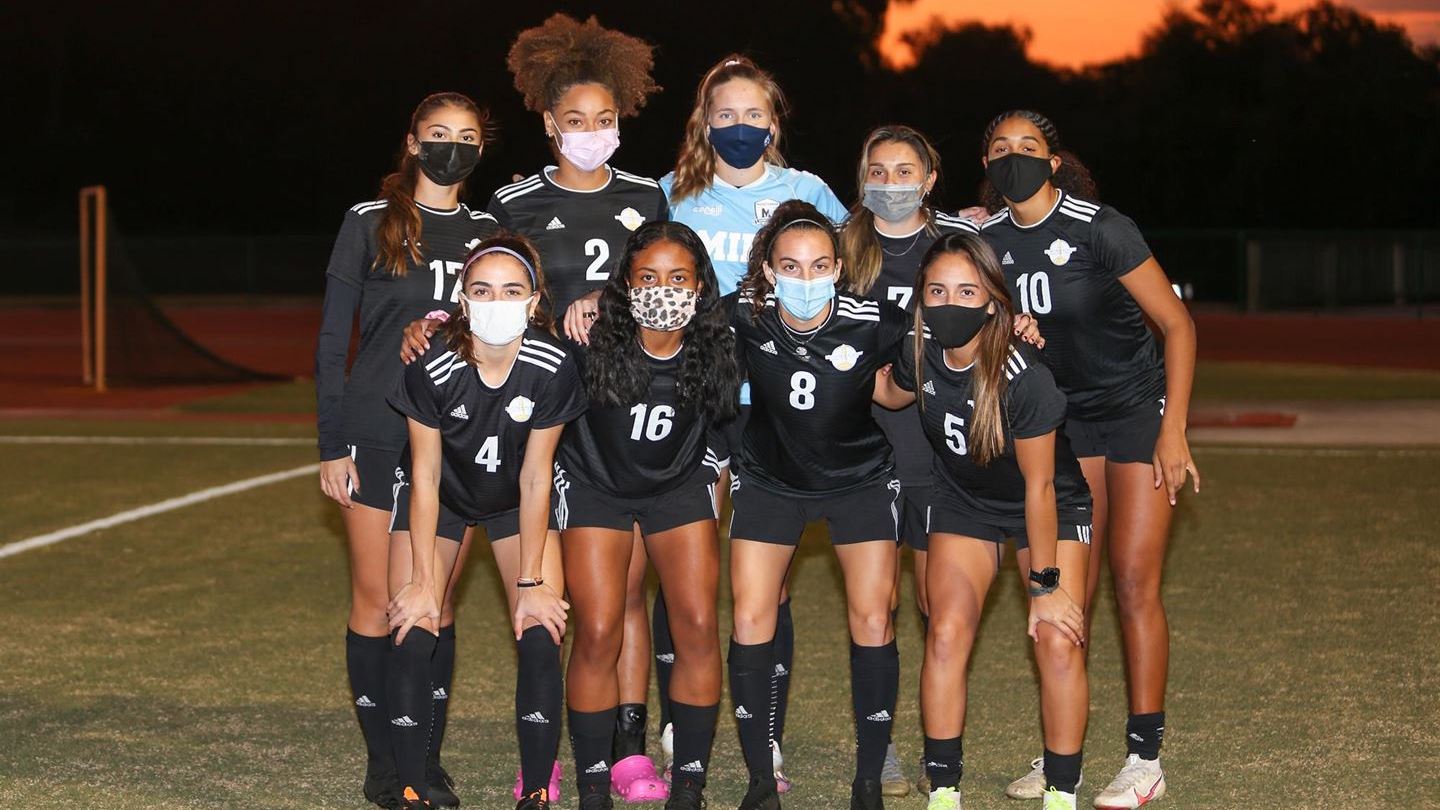 The Montverde Academy girls soccer team has tacked on another undefeated season, meaning they have now won 55 games since their last defeat.
On this four-year journey, they've won 31 games on the road and shut out their opponents 35 times. Since 2017, they've also been Class 2A Runners-Up and won back-to-back Class 4A State Championships. The program has consistently been head-and-shoulders above all competition, earning a goal differential of 194 in that time.
"It's not just been during this streak," said Montverde Academy Head Girls Soccer Coach Robbie Aristodemo. "We've built a culture of consistency and intensity over the last 10 years."
The last defeat for Aristodemo's team came on December 16, 2017 against national powerhouse St. John's Country Day, who were No. 1 in the country at the time.
"After that big loss at St. John's, our girls added even more focus to their training and match preparation," said Aristodemo. "It prepared us to take that next step mentally and emotionally as a group and really ramp up everything. It's what allowed us to win our first State Championship."
This winter, the Lady Eagles outscored their opponents 57 to six over the course of 11 games. Those figures include five shut out victories and six away wins. The two most noteworthy games were come-from-behind wins on the road against two nationally ranked programs in Bartram Trail (No. 2) and Lakeland Christian (No. 18).
"Those types of games are important for us," said Aristodemo. "When we play on the road, the [opposition] bring a nice, big crowd and it's kind of their World Cup because of this streak we have going. For us, those wins have been the most rewarding."
This was the swansong season for nine Lady Eagles, who spent a combined 27 years at Montverde International Futbol Club. This group of seniors have helped tremendously in the continued growth of the prestigious program, fostering a culture of excellence for their underclassmen peers.
Specifically, captains Maria Tregansin and Isabella Recinos spent a combined seven years training under Aristodemo alongside their third captain, first-year student Mia Asenjo.
"She has everything," said Aristodemo of Tregansin. "She's academically driven, and in the four years that she's been here, she hasn't missed one practice. She always shows up, I can't remember a game she's ever played poorly in."
Tregansin is a deep-lying midfielder, the proverbial number six, controlling the speed and direction of offensive play while simultaneously breaking up incoming attacks from the opposition. She verbally committed to sign for the University of Central Florida team back in 2019.
"She reads the game really well," said Aristodemo. "I think she'll have a fantastic collegiate career and probably a professional career as well. It's really hard to find a player that's been at a program for four straight years with her success."
"To maintain this record, we've won games in golden goal, penalty shootouts, we've won overtime games, we've won State Championship games, we've come from behind multiple times, so it hasn't been easy," said Aristodemo. "A lot of these games have been really close, and these two have been a lot of the reason why we've continued along this path."
Recinos, another captain and three-year MVA student-athlete, has transitioned from a box-to-box midfielder into a true attacking central midfielder, or number ten, under Aristodemo. Recinos has committed to play at the University of Massachusetts.
"When Bella started with us, she was really quiet and unassuming," said Aristodemo. "This year she's really taken a big step. Bella brings longevity, she's been here three years and hasn't experienced a loss. She's really has taken another step in her game offensively this year."
The memories these girls have made at the Academy has certainly made an impact, with five of them already committed to play in central Florida next year. Tregansin, Asenjo and Xashlie Negron will be teammates at the University of Central Florida, while Oona Jokinen will be in goal for Embry-Riddle and Briyah Drayton will take the field at Rollins College.
"To maintain this record, we've won games in golden goal, penalty shootouts, we've won overtime games, we've won State Championship games, we've come from behind multiple times, so it hasn't been easy," said Aristodemo. "A lot of these games have been really close, and these two have been a lot of the reason why we've continued along this path."