SoccerWire Q&A: SIMA General Manager Mike Potempa on Residential Academy Model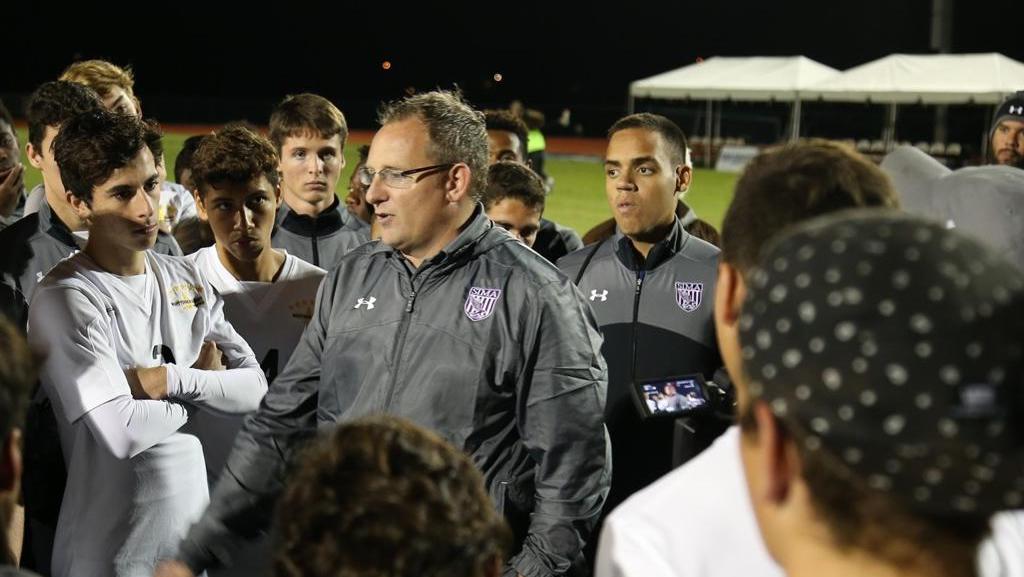 Soccer Institute at Montverde Academy (SIMA) co-founder and general manager Mike Potempa joined SoccerWire for a Q&A this week, discussing his program along with the overall need for more high-quality residential soccer academies in the United States.
One of the most successful residential academy programs in the country, SIMA combines elite level soccer training with rigorous academic learning through Montverde Academy. Located in Central Florida outside of Orlando, SIMA has seen over 200 alumni advance to the college level since 2011, and 40 players advancing to play professionally in Major League Soccer (MLS) and Europe.
Potempa, a co-founder of the program, once led SIMA to seven straight consensus national championships and set a U.S. high school record unbeaten streak of 151 games (144 wins, 0 losses, 8 draws). The former U.S. Youth National Team and MLS player spent 7 years coaching NCAA Division I soccer at his alma mater of Clemson University from 2004-2010, before starting the nation's most successful residential soccer academy.
Currently home to more than 200 players from all over the world, SIMA's boys program is not part of a traditional league. Instead, they often compete internally against each other, in friendly matches against other top prep schools, professional clubs and their academies, or even national teams – including a pair of scrimmages against the senior U.S. Men's National Team and the Canada national team.
This year's graduating class features over 20 players moving on to high-level NCAA Division I programs, including six that were announced this week.
See below for Potempa's perspective on the success of SIMA over the past decade, his holistic player development philosophy and the importance of the U.S. soccer community learning to embrace the residential academy model.
SoccerWire | SIMA announced more college commitments this week, with more players going on to play in the Ivy League and the ACC. How strong of a signing class has this been for the program?
Mike Potempa | It's been one of our strongest ever. We have 10 heading to the ACC, we had our first-ever Ivy League student-athlete and we had our first acceptance to Duke. We have 23 Division I signings so far, and we also had two boys sign professional contracts directly out of our program to the USL Championship, so our class this year was very strong.
SW | What has it been like for you, going back to when you first started with the Academy to now, looking at how things have evolved?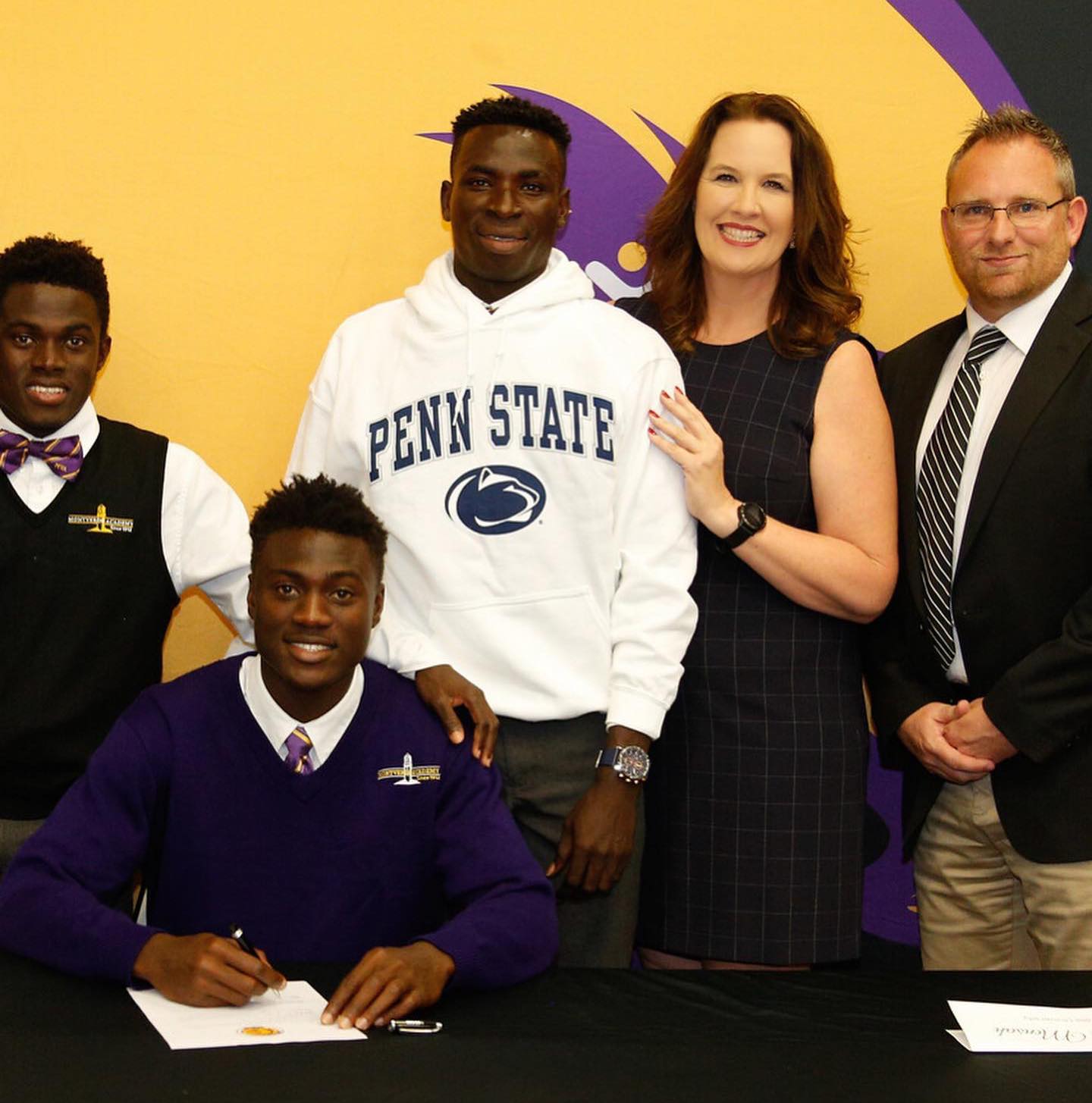 MP | We've built and grown a lot in 11 years, from A SIMA perspective and Montverde Academy perspective. Our first class was seven, with two Division I players and five Division II players, out of a team of 24 players in 2011. Ten years later, our program has 205 boys from around the world training with 11 teams. And we've put 225 boys into college and professional soccer, with 45 boys going straight from our program to MLS and Europe, which is up there with any school in the world.
SW | The residential academy model – with soccer and academics under one roof – is growing in the U.S. Do you see that as a long-term trend for how we develop players, more in line with the rest of the world?
MP | In my mind, the residential academy, like SIMA, should be the future for U.S. soccer in terms of developing student-athletes. Combining sports and education together is our culture as a people in the United States. Giving student-athletes a plan for the future in education, but also instilling a culture of excellence, to be able to develop quickly.
I deeply believe the residential system is necessary to develop players at the highest levels. I think it has potential to grow a lot, but i think there's a big difference from what we do at SIMA, versus just any residential academy. I think our model has proven that.
When I compare our model to those of other residential academies, I don't know if they function in the way they could, to best develop players. I don't know of any residential academies that are producing professional players and Division I players on the level that we are.
We don't have a culture of soccer in this country the way they do in other countries, and that needs to be instilled in the boys in a way that can only be done in a residential situation.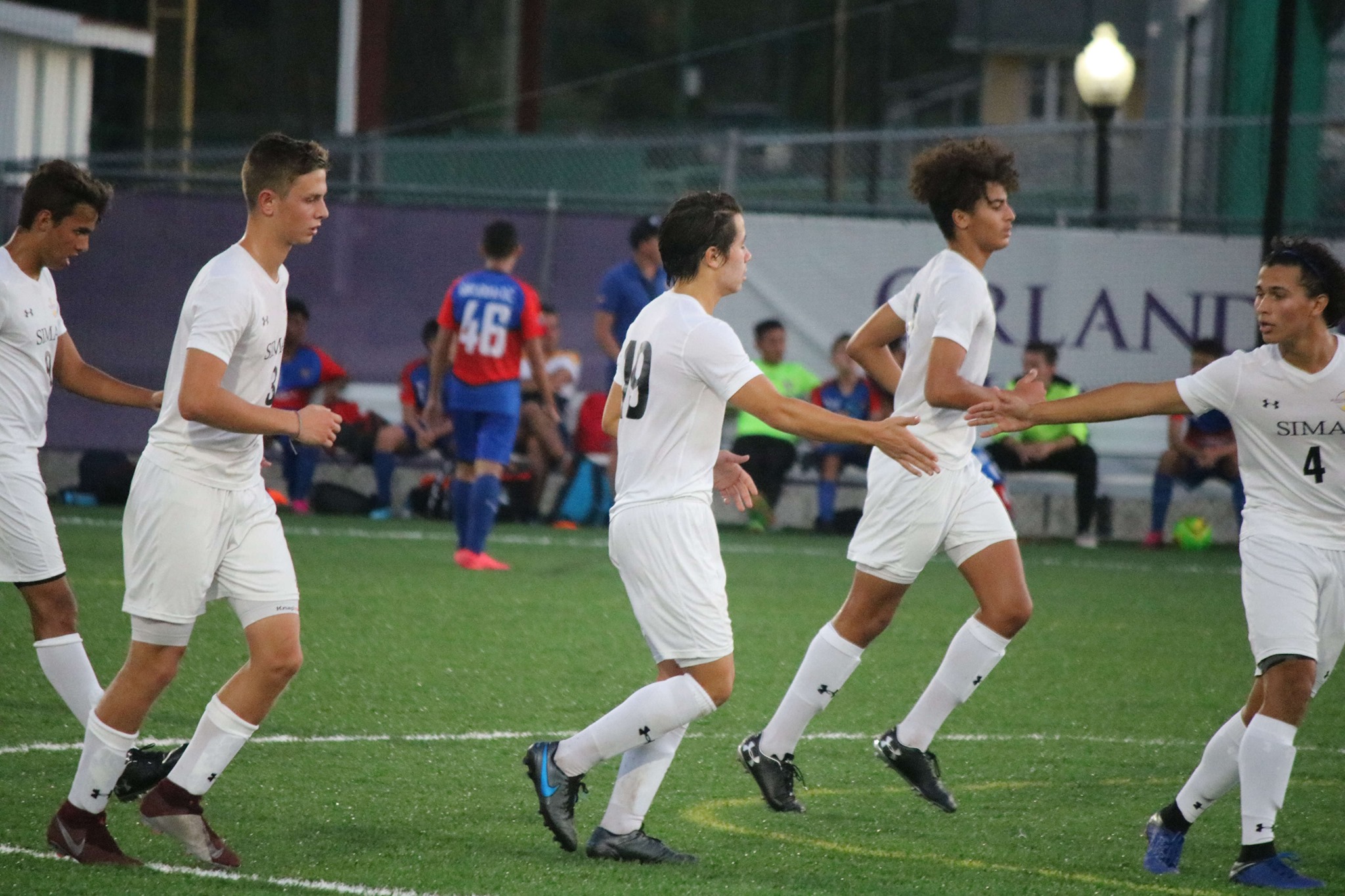 SW | How would you describe the competitive culture at your residential academy, to someone who is only familiar with travel soccer?
MP | What's been interesting is the results we've had, in terms of all the college and professional players, is that we don't play in a league. We do it through friendly matches and high school soccer.
That's totally against the grain of the new MLS academy with the league and club competititon. For us it's the culture of excellence, and it's the high standard that we have in the level of coaches and the level of players, that develops everybody.
Sometimes I'll have coaches that want to scout players, and they ask if we can set up a match with a local team, and I say it's better if we play against each other, because the level of play will be much better. We don't play in a league, we do it organically.
We've outgrown high school soccer, We do play the high school season, so our overall record since we've been here is 228 wins, 2 losses and 11 draws, so the wining percentage is very high.
But we have a big tournament every year in January, and we bring in club teams from the DA and from around the world. This year we brought in professional clubs from Spain and Brazil, and we played Hertha BSC, Jürgen Klinsmann's [former] club from Germany. We played against the full men's USA team under Gregg Berhalter, we played against the Canadian national team, and we played FC Dallas. The best challenges for us have been against pro teams and their academies.
SW | What was it like getting to play against the U.S. and Canada national teams? 
It was a great experience for us. It was when the U.S. had to play Canada in Orlando. It was great because both the USA and Canada reached out to us to play matches, which is a great compliment that they would consider us as a high school, as a good opponent to play against top players who compete professionally in Europe and MLS.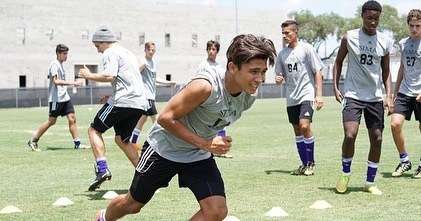 SW | How would you describe the overall culture at SIMA, and how would you sum up your philosophy of developing players?
MP | We truly believe in a holistic in a holistic approach to development. The way we develop players is we develop people first. It's easy to talk about, but very difficult to do. We believe everything matters, and has to be done at the highest levels.
We're a very discipline-oriented school, and if they don't train they don't play. we challenge kids to be the best people they can be. There's a direct correlation between how they perform in school and how they perform on the field. We develop people first, and through all of that, and the work ethic, you see tremendous development in people when the bar is raised extremely high.
We don't just develop soccer. We helped develop [NBA players] Ben Simmons, D'Angelo Russell, and other high profile athletes in soccer but also other sports at Montverde Academy. With the standards that we set in school and the level of excellence that we expect of our students in all aspects of life, it's the holistic approach that leads to so much success in the long run.
What's interesting is people focus on winning games. We focus on setting the highest of expectations as people, and the winning takes care of itself.
You can't be holistic in club soccer, because as soon as they leave, they go home to a different set of standards and different home lives. but with residential, you have the same expectations and rules all day long, so you can have an impact very quickly.
SW | What is the balance like at SIMA between academics and soccer?
MP | Academics always comes first. They're here to get an education and for me, there's no guarantee that a student-athlete, no matter how good he is, will end up going pro. Any time there's a conflict, academics always come first over soccer. If there are issues with grades, the player won't play until the grades improve.
Overall, our players train six days per week and go to school five days per week. Most days, they train half the day – either in the morning or in the evening – and go to school for the other half.
SW | Anything else you'd like people to know about your program?
MP | I think that people need to be open-minded when it comes to development, because there's not one set way to get to where you want to go. A lot of people are into what MLS or U.S. Soccer says is the right way, but there are other avenues that are more effective, for athletics and for life. SIMA provides a great environment for training, and I believe residential academies are the future in this country. It's all about how hard someone is willing to work, and if they're willing to do what it takes to get to the top.