St. Louis Scott Gallagher celebrates 24 men's college soccer commitments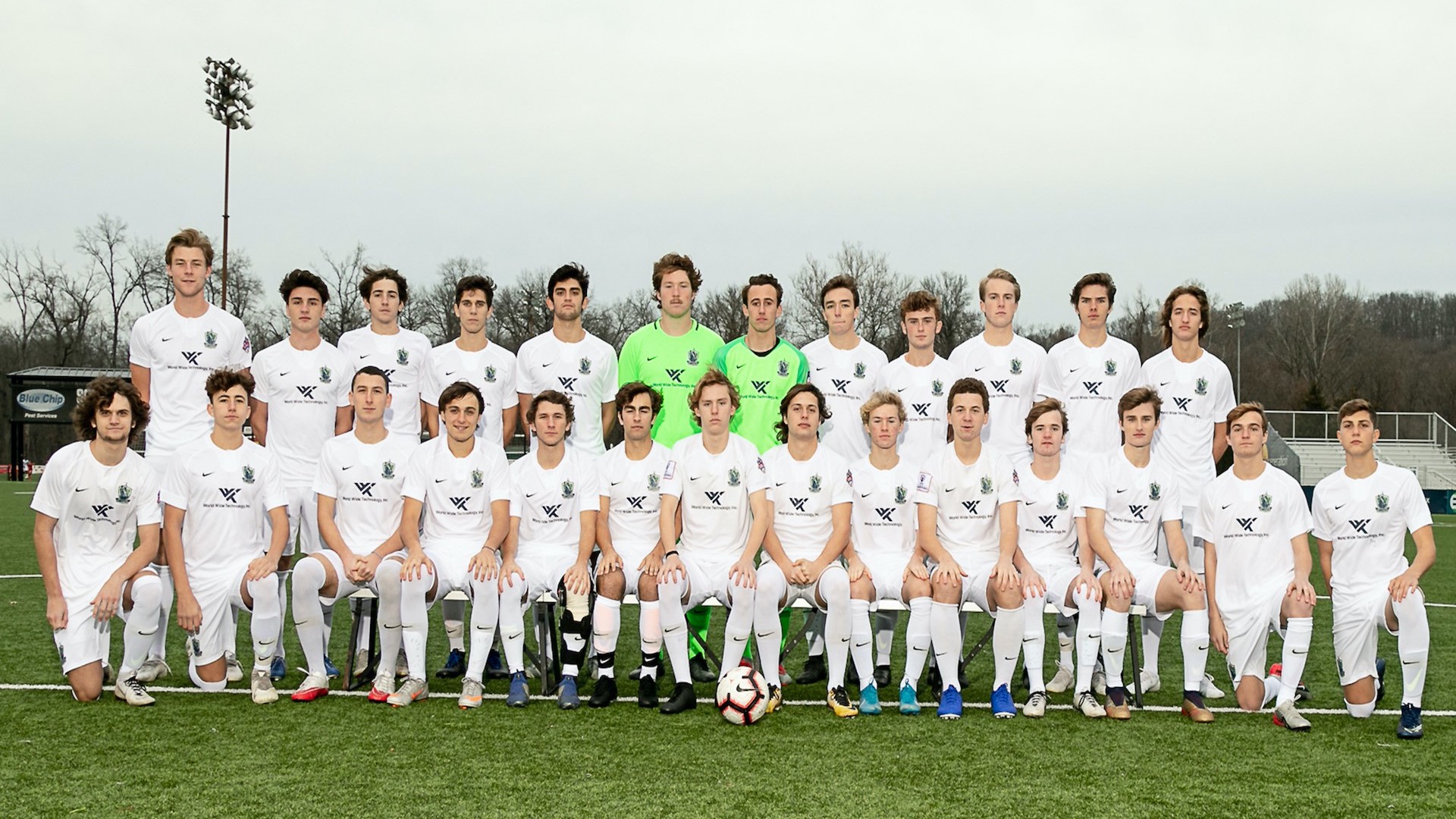 ST. LOUIS, MO – The St. Louis Scott Gallagher (SLSG) 2001 and 2002 Missouri Boys Elite teams will be sending graduating seniors throughout the country to play college soccer next fall.
After successful careers with the club, these players are ready to take the next step in their soccer journey.
"This is the boys reward for all of their commitment, dedication, and every core value these boys exemplified wearing the SLSG jersey," said coach Kevin Thibodeau. "They certainly have earned this moment. I wish them all the best in their next endeavors!"
The SLSG MO 2001 Boys Elite team has 18 players committed to play collegiately, while the 2002 MO Boys Elite has six committed, with the possibility of more as the team is a mix of high school juniors and seniors.
"I am extremely proud of these young men," said Andy Cooper, Elite Boys Director. "In their own way, each one of these seniors embodies and personifies everything that SLSG and this Elite Program is proud of. These players have earned everything that they have gotten and have been a true example for the younger players in St. Louis. On behalf of the entire staff, we congratulate all players, we wish them the best in the future, and look forward to seeing them around the club in the future!"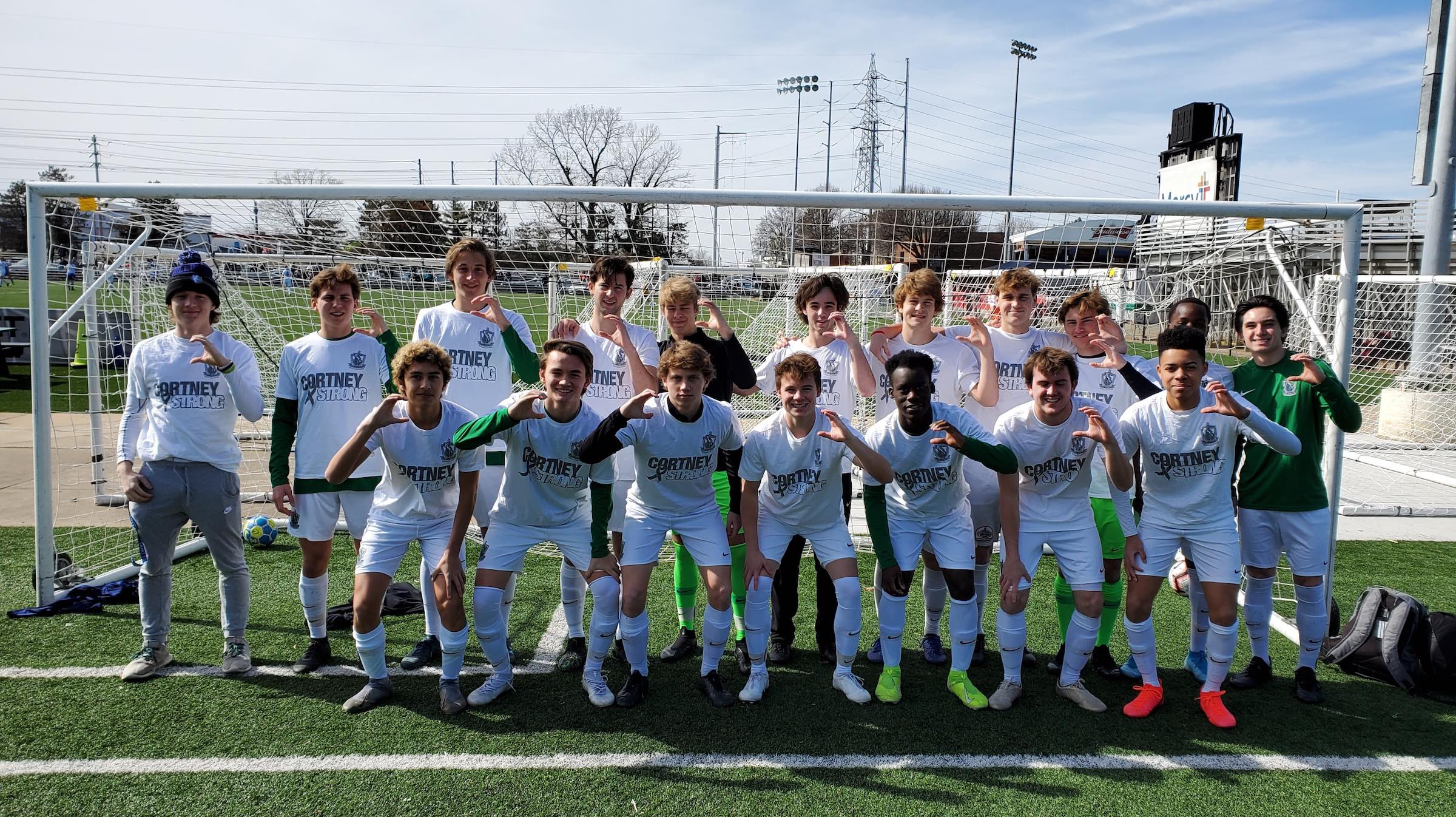 Between the 2001 and 2002 seniors, this group achieved several noteworthy accolades, including eight State Cup Championships, two Midwest Regional League Championships, one USYS Regional Championship, two National League First Place finishes, and three USYS National appearances, one in which they reached the semi-finals.
"Congratulations to a very strong group of young men who along the way won many Missouri and Regional championships with a couple of National championship appearances," said coach Tim Amlong. "These young men represented SLSG with class and dedication and set great examples for the upcoming SLSG members. We are very proud of you guys!  Congrats again and good luck in your next chapter!"
See below for a full listing of the committed players:
| | | | |
| --- | --- | --- | --- |
| PLAYER NAME | SLSG TEAM | HIGH SCHOOL | COLLEGE |
| RILEY DUBBS | 02 ELITE | CBC | ROCKHURST |
| NATE MURILLO | 02 ELITE | HOLT | MARYVILLE |
| DEVIN LIVINGSTONE | 02 ELITE | FORT ZUMWALT SOUTH | LINDENWOOD |
| COLE HUTSON | 02 ELITE | LINDBERGH | CENTRAL METHODIST |
| ADAM LUCAS | 02 ELITE | BAYLESS | QUINCY |
| EVAN HOFER | 02 ELITE | MICDS | ROSE-HULMAN |
| BRANDON O'DELL | 01 ELITE | NORTHWEST | QUINCY |
| NICK GREWE | 01 ELITE | DE SMET | BELLARMINE |
| GIUSEPPE DI CERA | 01 ELITE | LADUE | U CHICAGO |
| GUS MANTIA | 01 ELITE | EUREKA | UMSL |
| CHRISTIAN KRAUS | 01 ELITE | ROCKWOOD SUMMIT | SOUTH CAROLINA |
| DREW SCHENK | 01 ELITE | FRANCIS HOWELL | UMSL |
| ANDREW MATHENY | 01 ELITE | CLAYTON | PUGET SOUND |
| AARON BOULCH | 01 ELITE | MARQUETTE CATHOLIC | UMSL |
| ROHAN TRIPATHY | 01 ELITE | CLAYTON | DENISON |
| KURT LAMPEN | 01 ELITE | ROCKWOOD SUMMIT | MCKENDREE |
| JT GOLDSTEIN | 01 ELITE | HOLT | LEWIS AND CLARK |
| SULLY RUSSELL | 01 ELITE | LINDBERGH | ROCKHURST |
| CRIS LICAVOLI | 01 ELITE | LINDBERGH | ROCKHURST |
| KYLE BURKE | 01 ELITE | DE SMET | ROCKHURST |
| THOMAS DEAVILLA | 01 ELITE | FORT ZUMWALT NORTH | UMSL |
| JACK MEUSE | 01 ELITE | FORT ZUMWALT WEST | UMSL |
| BLAKE MANN | 01 ELITE | FORT ZUMWALT SOUTH | ROCKHURST |
| SAM BENOIST | 01 ELITE | CBC | SOUTHERN INDIANA |
| CADE WALSH | 01 ELITE | CBC | SOUTHERN INDIANA |