US Youth Soccer Midwest Conference Recap: April 17-18, 2021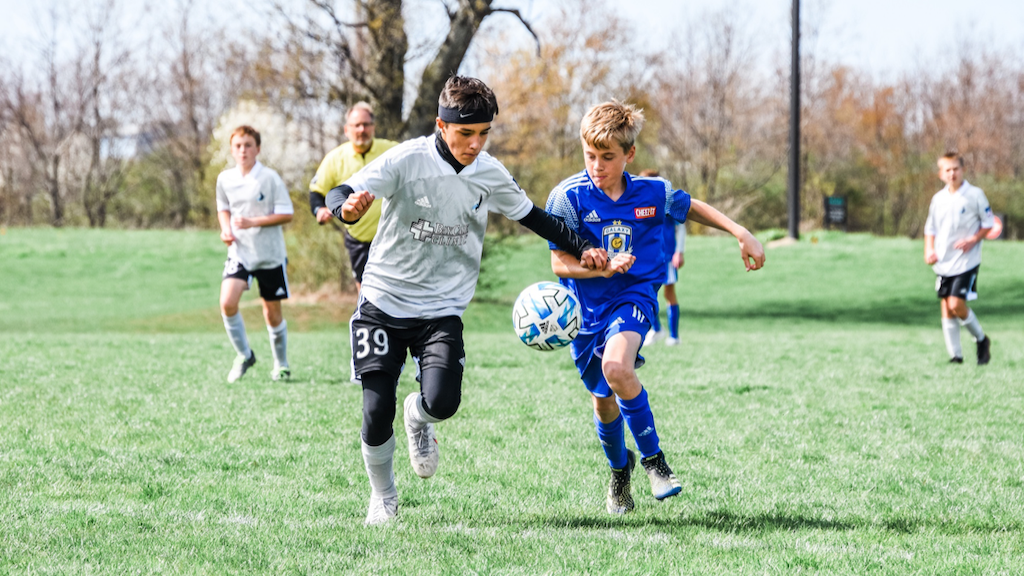 GRAND RAPIDS, Mich. — Several teams and divisions played their first games of the season this past weekend in the US Youth Soccer Midwest Conference, with over 125 games being played across the age groups.
Amongst the divisions kicking off their season was the 13U Boys First Division Blue, with the teams playing their first games in the USYS National League Conferences at a club-hosted weekend at the Jr. Irish Soccer Complex in Indiana. Taking full advantage of the opening weekend was WU Appleton 2008 Boys Elite (WI), who got three wins from three matches — keeping two clean sheets in the process. SCOR Meulensteen 08 Black (MI) and Chicago FC United 2008 Pre-Academy White (IL) also managed to win this weekend, making it an exciting start to the Spring 2021 season for this division.
"We had a good start to our Midwest Conference opening weekend in South Bend, Ind.," said Joe DeCoursin, coach of WU Appleton. "It was nice meeting coaches from other clubs outside of Wisconsin and playing teams with different styles of play."
KC Athletics Academy Elite 06B Galacticos (KS) and AUSC Select 06 (IL) made a great start to life in the 15U Boys Premier I Division, winning three and two games, respectively. KC Athletics got its first win of the season by beating AUSC Select 06 (IL), 3-0, and followed that with another shutout win over Sporting STL Academy 06 (MO) and a 6-1 win over SOFC 2006 Elite (NE). AUSC Select 06 (IL) rebounded from its opening defeat to KC Athletics to win, 2-1, over SOFC 2006 Elite (NE) and a 4-2 win against Sporting STL Academy 06 (MO).
Eleven games were played in the 14U Girls Premier I Division as part of a club-hosted weekend at the Dodds Park Soccer Fields in Illinois. Nationals Union 07 Girls Black (MI), who got its season started earlier this month with a 2-1 win, went 1-1-1 over the weekend, with a 1-0 loss to Polonia '07 Red Eagles (WI) sandwiched with a scoreless draw against 2007 Ela Elite 1 (IL) and a 3-1 victory over Galaxy 2007 Girls Blue (IL). Nationals currently top the standings but have played two more games than Evolution 07 Girls Mercurial (IL), who won both of its games over the weekend — defeating Liverpool FC-IA Michigan Central 07 Academy (MI), 4-2, and Nationals TriCounty 07 Girls Black (MI), 3-0.
"The level of competition is very high in this division, so to start off with two convincing wins is a great achievement for the girls," said Mark Ward, coach of Evolution SC. "The girls adjusted very well tactically as we played against two different systems in each game. I am very proud of them, but they know every game will be tough throughout the season."
This weekend also saw the first action in the Boys Club vs. Club Division in the Midwest Conference, with Missouri clubs Lou Fusz Athletic and St. Louis Scott Gallagher (SLSG) facing off. SLSG won the series, as it took four of the five games played at the Lou Fusz Soccer Complex. A further seven Club vs. Club matchups take place over the next two weekends, with teams looking to earn qualification for the 2021 USYS Midwest Regional Championships and the 2021-22 season of National League P.R.O.
LFA Mueller 06 (MO) won, 5-1
SLSG 2005 Elite (MO) won, 3-2
SLSG 2004 Elite (MO) won, 7-0
SLSG 2003 Elite (MO) won, 1-0
SLSG 2002 Elite (MO) won, 8-0
"Winning four of the five opening Club vs. Club games is a great way to start the season," said Andy Cooper, SLSG Elite Director. "Credit goes to the staff for preparations and the players for executing and competing. Many coaches, players, family members, and club staff were out cheering on and supporting our teams."
To follow the Midwest Conference results and standings, click here.
Click here for more information on the Midwest Conference. For more information on all of the National League Conferences, the National League Showcase Series, and the National League Playoffs, click here.