University of South Florida women's soccer signs 4 recruits for class of 2020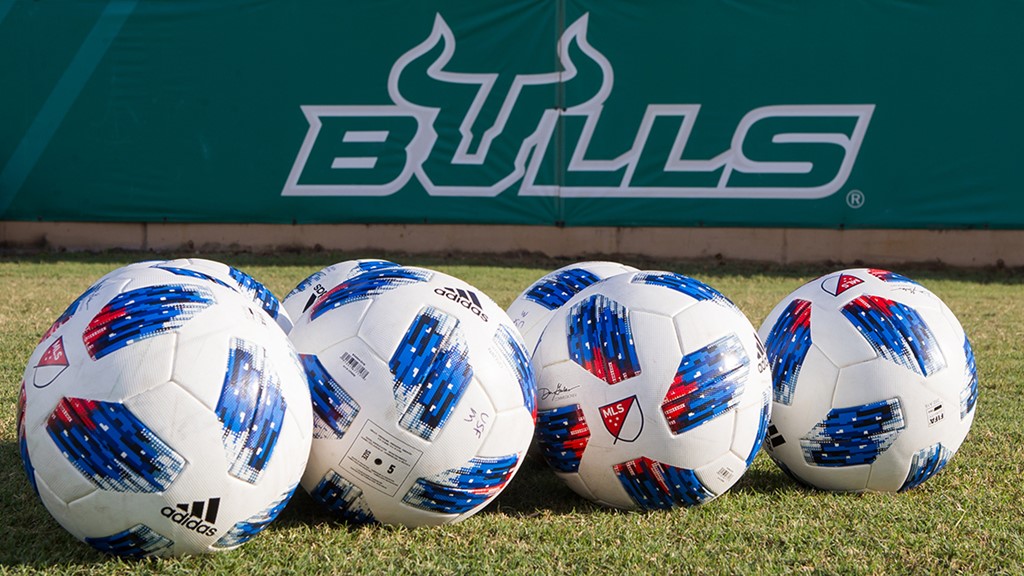 TAMPA, Fla. — University of South Florida women's soccer head coach Denise Schilte-Brown announced four student-athletes who are joining the Bulls in 2020.
Two in-state signees, a Canadian and a standout goalkeeper from Texas make up the 2020 signing class.
"USF women's soccer has continued to rise over the last few years," Schilte-Brown said. "This class is a class that will continue to help us grow and reach new heights. They are a hard-working, dynamic group of players."
Hayden Fredericks | Midfielder | St. Petersburg, Fla.
Fredericks, a local standout, joins the Bulls from St. Petersburg High School. A former player with the Tampa Bay United, Fredericks was also named to the Pinellas County Athletic Conference First Team South Pinellas County. She also helped St. Petersburg High School reach the state final four in 2017 and 2019.
"Hayden Fredericks is an outstanding local talent," Schilte-Brown said. We're thrilled that she's decided to become a Bull. Hayden is a hardworking midfielder that has tons of grit and talent. She will absolutely add value to our program."
Brooke Schulz | Forward | Apopka, Fla.
Schulz is another incoming student-athlete from the state of Florida. The forward played with the Orlando Pride U16/17 team in 2017-18 and scored eight goals in 24 games, while also making 18 starts. She also played for Apopka High School, where she scored eight goals and tallied five assists for 21 points.
"Brooke Schulz is a strong athlete," Schilte-Brown said. "She continues to get better and better. Brooke shows a lot of promise in her strength as a team leader. She'll definitely be an offensive contributor for us in the future."
Serita Thurton | Forward | Ajax, Ontario, Canada
Thurton continues USF's reach into the Great White North, joining the Bulls from a suburb of Toronto in Quebec. Thurton plays for the Canadian National Team development system, making her debut in 2017 with the U17 team. She represented Canada at the 2018 CONCACAF Women's U17 Championships in Bradenton, Fla., where she earned her first start with the team. She also played at the 2018 FIFA Women's U17 World Cup in Uruguay.
"We have high expectations for Serita, another Canadian powerhouse for USF women's soccer," Schilte-Brown said. "She has extreme speed and she's an absolute weapon that teams will fear."
Hannah Wrigley | Goalkeeper | Lewisville, Texas
Wrigley joins the Bulls after playing with the Solar Soccer Club in Texas. Solar SC is a part of the U.S. Soccer Development Academy. The goalkeeper, a common inclusion in TopDrawerSoccer.com's weekly Development Academy standouts, is a starter for the Solar SC U16/17 DA team and has started 30 games for the club that boasts a 30-1-1 record. The team has only allowed 26 goals in that timespan while also posting a plus-153 goal differential.
"We're very excited about Hannah joining the team," Schilte-Brown said. "She possesses an incredible personality, one that players want to be around and follow. She has great athleticism and poise. She will be a great addition to this ultra-competitive team."