George Mason University women's soccer announces three early signings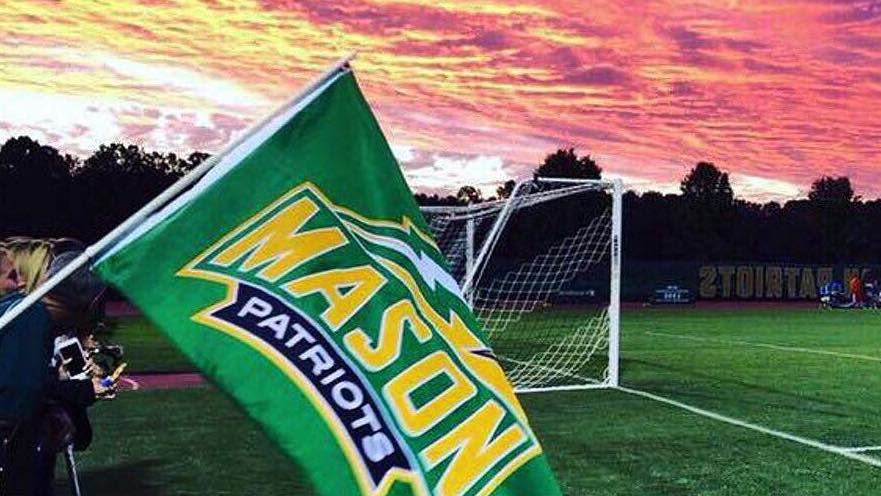 FAIRFAX, Va. – George Mason women's soccer head coach Todd Bramble has announced the addition of three new student-athletes that have signed their letters of intent to join the Green & Gold for the fall of 2020.
Jasmine Hamid | FC Virginia DA | Alexandria, Va. 
Hamid, younger sister of D.C. United goalkeeper Bill Hamid, played on the varsity program at Bishop Ireton for four years, earning two WCAC Player of the Week awards during her time with the Cardinals.
"We are excited for Jasmine to be joining a great school, program, and staff at George Mason University," Bobby Puppione, the Academy Director for FC Virginia, said. "She is a very dangerous forward with the ability to change the game with her goal scoring and creative abilities. The way she reads the game to put herself in goal scoring areas will help her be successful at the next level. Jasmine has been fun to work with in our Girls DA program and we wish her the best."
Quote from coach:
"Jasmine has a good family pedigree, is a student of the game and possesses a passion to play at a high level," Bramble said. "She has earned the opportunity to play with the Washington Spirit Reserves the past two summers. She possesses dynamic attacking qualities in both 1v1 and combination play moments.  She can create goal scoring opportunities for both herself and her teammates. If her development continues, she has a real chance to make a positive impact on our program early in her career."
Savanna Keppy | Shattuck St. Mary's | Birmingham, Mich.
Keppy, a 5-6 goalie, earned high honors during her sophomore and junior year at Shattuck St. Mary's.
"Sav has been and continues to be a big part of the success and growth of our program not only as a goalkeeper, but also as a leader.," Vernon Croft, head coach at Shattuck St. Mary's said. "She is a committed and dedicated athlete and I look forward to following her career at George Mason."
Quote from coach:
"We discovered Savanna in one of our ID camps where she impressed with her technical ability, work ethic and leadership qualities," Bramble said. "Her environment at Shattuck-St. Mary's is very similar to university life so we hope that makes the transition easier for her to succeed at this level."
Katie Saunders | FC Virginia DA | Aldie, Va.
"Katie is going to be a great addition to the Patriots from our Girls DA program," Bobby Puppione, Academy Director for FC Virginia, said. "She likes to get forward from her outside back position to create attacking overloads. She is very coachable and is always looking to help her team be successful. Katie continues to get better and better as an attacking outside back and we know that will only continue during her years at George Mason University."
Quote from coach:
"Katie is a late bloomer who also showed very well at one of our ID camps and continues to get better over time on a very good FCV club team.  She is a good 1v1 defender who is responsible in possession and gets forward well out of the back contributing to the attack. Her personality is going to fit in great with our culture and we are excited to see what she can add to our team on the field."