Georgetown women's soccer program signs 5 to National Letters of Intent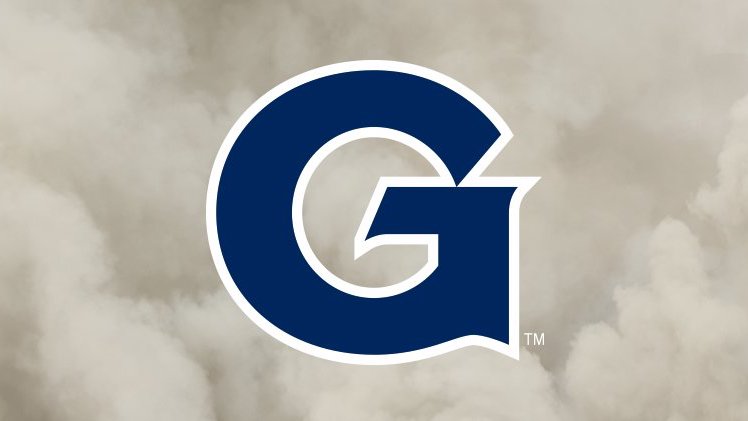 WASHINGTON – Head Coach Dave Nolan of the Georgetown University women's soccer team announced the five student-athletes who have signed National Letters of Intent. The five new Hoyas will join the team on the Hilltop during the 2020 season.
The incoming class joins a nationally-ranked squad that is making its eighth-straight NCAA Tournament this weekend, 10th overall, and made it to the BIG EAST Championship final for the fourth year in a row last week. The No. 25 Hoyas finished second in the conference this season and received an at-large bid in the NCAA Tournament on Monday. GU is currently 13-4-3 on the season and will face West Virginia on Saturday in the first round of the tournament at Shaw Field at noon.
Erin Junkmann
Defender
Midlothian, Va.
High School: Midlothian
Club Team: Richmond United ECNL
First Team All-Region, 2017-19
First Team All-State, 2019
Region 4B Player of the Year, 2019
Midlothian High School Varsity Team Captain, 2018 and 2019
Three-time Richmond United ECNL Team Captain
Why Georgetown: I chose Georgetown because the Hilltop offers both the competitive athletics and rigorous academics I was looking for! I love the campus, team, and coaching staff, and I am excited to explore everything Georgetown has to offer!
Coach Nolan on Junkmann: Erin is an athletic tough defender, with good size and a competitive nature. Strong in the tackle and good in the air with the ability to play out from the back, she will give us more options and flexibility along the backline.
Eliza Kelly
Goalkeeper
Louisville, Ky.
High School: Sacred Heart Academy
Club Team: Kentucky Fire Juniors NPL
US Soccer National Training Center 2016-18
Kentucky High School Athletic Association Soccer 2019 Student-Athlete of the Year
Regional ODP 2015-18
Academic All-State 2016-19
Why Georgetown: I chose to attend Georgetown University because I know it will provide a positive, yet rigorous environment where I can grow on and off the field. Georgetown will give me the opportunity to play alongside some of the best players in the country as well as learn in a culturally diverse community. I am beyond grateful for this opportunity to play with such a supportive coaching staff and group of players.
Coach Nolan on Kelly: Eliza is an athletic goalkeeper, with a great frame, a blue-collar mentality and a hunger to get better every day. She has good hands and a solid kicking game. She will make a good addition to our already-strong goalkeeping group.
Tatum Lenain
Midfielder
Rancho Santa Fe, Calif.
High School: Torrey Pines
Club Team: So Cal Blues ECNL
ECNL National Champions 2016-19
Torrey Pines Team Captain 2017-19
All-CIF San Diego Section First Team 2017 and 2018
All-State 2019
All-American 2018 and 2019
CIF San Diego Open Division Champions 2016
Why Georgetown: Georgetown was my top choice because it's the ideal combination of academics, athletics and environment. It gives me the opportunity to attend a world class business school and to compete for national championships alongside fantastic teammates and the best coaching staff in the country. It's also close to an intimate college town and a large diverse city. I don't know where else you can get all that. I can't wait to get started.
Coach Nolan on Lenain: Tatum is the type of attacking midfielder I really like. Blessed with great vision and wonderful technical ability, she follows in the footsteps of Rachel and Daphne Corboz, who both helped lead us to very good seasons. She can create for teammates but also score from the run of play and via set pieces. Tatum is another great attacking option for us next year.
Erin Martin
Defender/Midfielder
Clinton, Conn.
High School: Choate Rosemary Hall
Club Team: Connecticut FC United ECNL
All-State 2017 and 2018
2015 Club Team MVP, ODP State Team
2014-2016 Region 1 ODP Team
2018 All-Region, ECNL Northeast Conference Champion, ECNL PDP
2019 ECNL PDP Northeast invitation
Why Georgetown: Because of Georgetown's competitive academics, highly ranked athletics, and beautiful location, it is my dream school. I love how Georgetown has a campus even while being located in the heart of D.C. I am beyond excited to get a great education while playing my favorite sport in such an amazing and supportive environment.
Coach Nolan on Martin: Erin is a very smooth central player who can play at the back or in midfield. She has soft feet, excellent passing range and good vision. Blessed with good size and athleticism, she will be another good option for us in the middle moving forward.
Jenna Trauffler
Defender
The Woodlands, Texas
High School: The Woodlands
Club Team: Houston Dash DA
2016 Team Captain of Texas Rush ECNL
2016 The Woodlands High School Defensive MVP
2016 Best XI – ECNL National Event Phoenix (Top Drawer Soccer)
2017 Team Captain of Houston Dash DA
2019 Girls DA Weekly Standouts: Feb. 16-17 (Top Drawer Soccer)
Why Georgetown: I chose to attend Georgetown University for its perfect balance of challenging academics and a great, competitive soccer program. I'm excited to develop as a soccer player and be coached by a great coaching staff who expects the highest quality of play. I am looking forward to being surrounded by the exceptional students at Georgetown, and having the opportunity to participate in all that Georgetown, the McDonough School and Washington, D.C. have to offer. I can't imagine a more perfect opportunity for all that I want to accomplish over the next four years. Hoya Saxa!
Coach Nolan on Trauffler: Jenna is somebody we identified early as a top defensive prospect, strong, brave and with good soccer instincts. Unfortunately, injuries have held her back for awhile, but she is finally getting healthy and has such drive I think she will be a great addition to our defensive group next year.