University of South Florida women's soccer announces 4 roster additions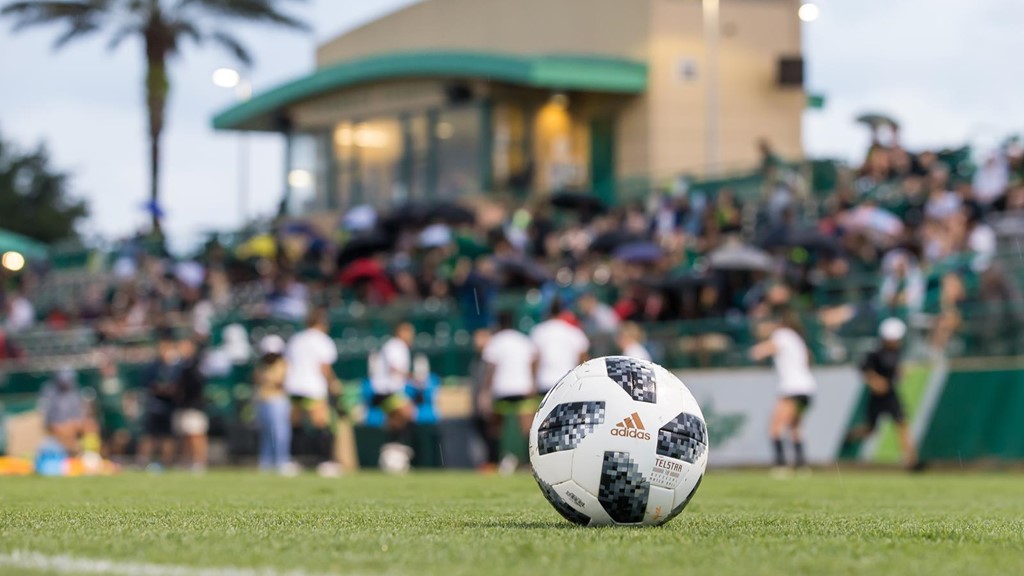 TAMPA, FL — The University of South Florida women's soccer program added four new commitments to its 2020 signing class, head coach Denise Schilte-Brown announced on Monday.
The four join nine already signed, resulting in 13 newcomer additions to USF's 2020 roster.
Among the four new signees are two transfers and two incoming freshmen hailing from Iceland, Germany, Spain and New York. The transfers previously played for UAlbany in the American East Conference and Oregon State in the Pac-12.
Meghan Cavanaugh | Midfield | Clifton Park, N.Y. | UAlbany
Cavanaugh arrives at USF as a redshirt senior after three years at UAlbany. The 2016 America East co-Rookie of the Year and two-time American East All-Conference first team selection has tallied 44 points in 61 games, including 16 goals. The Clifton Park, N.Y., native was selected to the United Soccer Coaches All-Region Team in each of the last two years.
"Meghan brings a wealth of experience from her time at UAlbany," Schilte-Brown said. "Meghan has shown a proven ability to score, as well as create goals consistently throughout her collegiate career. We are excited to have a player of Meghan's ability and competitive spirit join our program."
Chiara Hahn | Midfielder | Lauterbach, Germany
Hahn joins Schilte-Brown's squad as an incoming freshman. She's played in Germany's national team system, including time with the U-15, U-16, U-17 and U-19 teams. In total, she's participated in 14 games for Germany paired with time for FFC Frankfurt, her club team from 2016 to 2020.
"Chiara is another international player who has spent time representing her country at the youth level," Schilte-Brown said. "Chiara is a technically gifted player with quality tactical awareness.  Her ability to play multiple positions well is going to be a tremendous asset for our program.  We are extremely anxious to get Chiara on campus and integrated into our program and acclimated to the collegiate game."
Solveig Larsen | Forward | Kopavogur, Iceland
Larsen joins USF after competition with the Icelandic Youth National Team. In total, Larsen has played in 32 games across U-16, U-17 and U-19 levels. In her caps for the Icelandic teams, she's scored five goals. She's also split time with the Icelandic youth teams Fylkir and Breidablik in the last four years.
"Solveig brings a wealth of international experience with her, having represented her country at all phases of the youth level," Schilte-Brown said. "She brings an unpredictable element to the attack with her speed and aggressiveness. She is capable of drawing defenders towards her to beat them with pace or make space for others with passing. We are excited to continue Solveig's development as a player, as we feel she has only scratched the surface."
Paula Leblic | Defender | Madrid, Spain | Oregon State
Leblic comes to USF following three seasons at Oregon State. The Madrid, Spain native played in 33 games for the Beavers and scored three goals. Prior to joining OSU, Leblic played in the Liga Iberdrola, the highest Spanish women's soccer league, for Rayo Vallecano de Madrid at just 17 years old.
"Paula is another transfer who brings in a tremendous amount of high-level collegiate game experience from Oregon State and the Pac-12," Schilte-Brown said. "Paula's strengths are her versatility and ability to contribute on both sides of the ball. We believe that Paula's skillset and tactical background are a perfect fit for our style of play and we are very excited to have her finish her collegiate career as a Bull."