University of Portland secures 6-player women's soccer signing class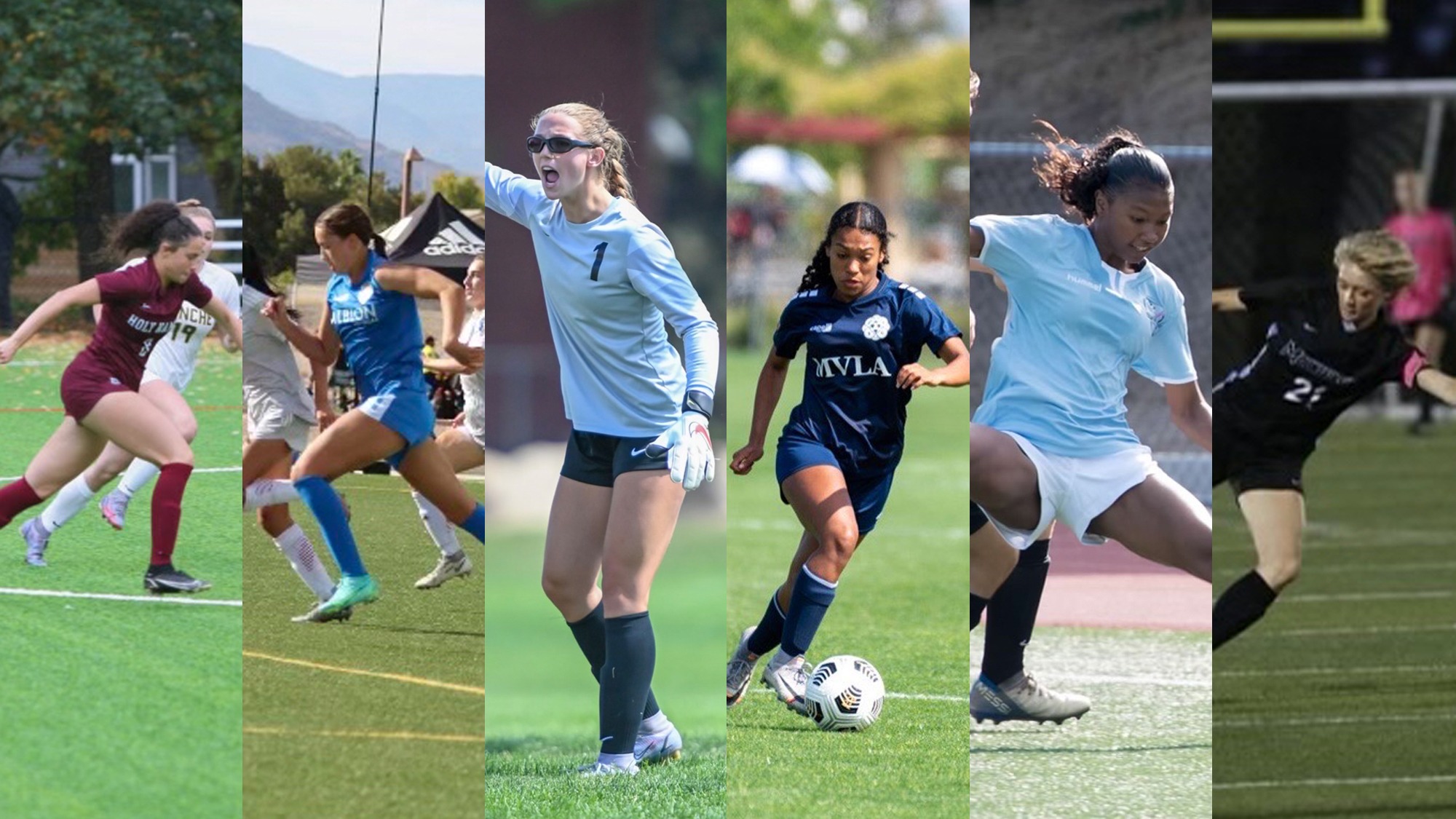 PORTLAND, Ore. – The Portland Pilots Women's Soccer team has signed six new recruits from the class of 2023: Aliyah Dockter, Xayla Black, Sophia Hills, Marlee Cavitt, Hailey Bagby and Nina Rhode.
"Our staff is incredibly excited to welcome the class of 2023 to UP," Portland head coach Michelle French said. "While each member of the class will impact the program, culture, and community in her own way, there is a common thread unifying them – they are all exceptional people, ambitious students, and passionate about both the program and the process. Our program as a whole is ready to embrace them, and can't wait to see what they are able to accomplish – both on and off the field – here at the University of Portland."
Hailey Bagby – Defender – Pasadena, Calif.
The Pilots are also adding another outside back in Bagby, who comes from Pasadena, Calif. She's spent several years with the SoCal Blues club team in southern California. Bagby isn't the only Pilot to come from that club, with freshman Katana Norman also playing for the So Cal Blues club.
Coach French on Bagby: "Hailey is a player who caught our eye while playing through an injury, while still competing at a very high level. A tough, physical, and aggressive defender, Hailey has the technical ability to make contributions going forward. Like the rest of the class, Hailey is extremely excited to be a Pilot and we can't wait to begin working with her."
Xayla Black – Forward – Henderson, Nev.
Black will join Portland from Coronado High School. A proper attacker, she's led her Coronado High School team to two regional championships and one 5A State Championship in 2021, earning individual recognition along the way. She was a part of the regional ODP pool in 2018 and has played for several clubs, including her current club ALBION SC in Las Vegas.
Coach French on Black: "Xayla is a quick, confident, and dangerous attacking player that has the potential to excite Pilot fans the moment she steps on the field. Her willingness and desire to be aggressive with the ball at her feet immediately stood out to us. Xayla is also extremely passionate about the game and will be an incredible addition to our program."
Marlee Cavitt – Defender – Sacramento, Calif.
Cavitt bolsters an already stout Pilot defense as an outside back from Sacramento, Calif. She was a two-time All-Metro selection and team MVP in soccer and also earned All-Metro honors in track. She is a member of the California state ODP squad as well as the ODP Far West Regional Team. Her youth club is MVLA SC. Her mother, Melissa Cavitt, also played at the University of Portland from 1994-97.
Coach French on Cavitt: "Marlee had been on our radar for quite some time and is just as excited about being a Pilot, as we are about welcoming her to The Bluff. Her energy, pace and tireless work effort will be an immediate boost to the program. Marlee has an infectious personality and we are eager to be part of her continued development."
Aaliyh Dockter – Midfielder – Seattle, Wash.
Dockter, the sister of current Pilot midfielder Keeley Dockter, comes to the Pilots with an already impressive resume. She's been a part of a strong Holy Names Academy squad that won the Metro League twice during her time there. She was named team MVP and most inspirational her senior year as well. She's also taken part in the US Youth Soccer ODP West Region camps and has played with the club, Seattle United, since 2010.
Coach French on Dockter: "Aliyah is a presence in the middle of the field that will help us compete physically – in and out of conference. She possesses a unique blend of size, technical ability and awareness that is hard to find. We have watched Aliyah for some time now and are extremely excited to add another Dockter to the program."
Sophia Hills – Goalkeeper – Boise, Idaho
Hills comes the Pilots as a goalkeeper from Boise, Idaho. She's put together a solid career at Boise High School, being named to the 5A SIC All-Conference First Team and leading her school to both a district championship and a state championship this past year. At regional level, Hills also played with the Rush Select regional team from 2019-20 and the national team from 2020-21.
Coach French on Hills: "Sophia is an incredible athlete with a tremendous shot blocking ability. Our staff noticed early on how well she combines her ability in goal with a high understanding of the game while using her voice to communicate exceptionally well.  Her addition to our already talented pool of goalkeepers will continue to make us more competitive as a program; both internally and against other teams."
Nina Rhode – Forward/Midfielder – Corvallis, Ore.
Finally, Rhode is an Oregonian from Corvallis proficient at playing in the midfield and as a forward. From Mountainside High School, she was an All-Metro League First Team selection in both 2020 and 2021 led the Mavericks to a second-place finish at the 6A State Championships in 2019. She's been a part of both the Westside Timbers and the Portland Thorns at various capacities since 2018, most recently playing for the Thorns Academy ECNL team. Her father, Linus Rhode, played soccer at the University of Portland as well as with the Vancouver White Caps.
Coach French on Rhode: "Nina's movement and ability to read the game set her apart and are what attracted our staff to her throughout the recruiting process. She is exceptionally confident on the ball and capable of creating chances for herself and others around her. As a staff we always hope to keep top talent here in Portland, we are so excited that Nina chose to stay close to home."
The Pilots are coming off one of their best seasons in almost 10 years. They finished the year 12-5-4 and made the NCAA Tournament for the first time since 2013. They also posted their best win total and win percentage since that same year. Four players earned All-WCC honors, with Shay Adams making the first team, Bre Norris and Cally Togiai making the second team and Isabella Yakel making the freshman team.