VCU women's soccer adds seven new Rams for the class of 2023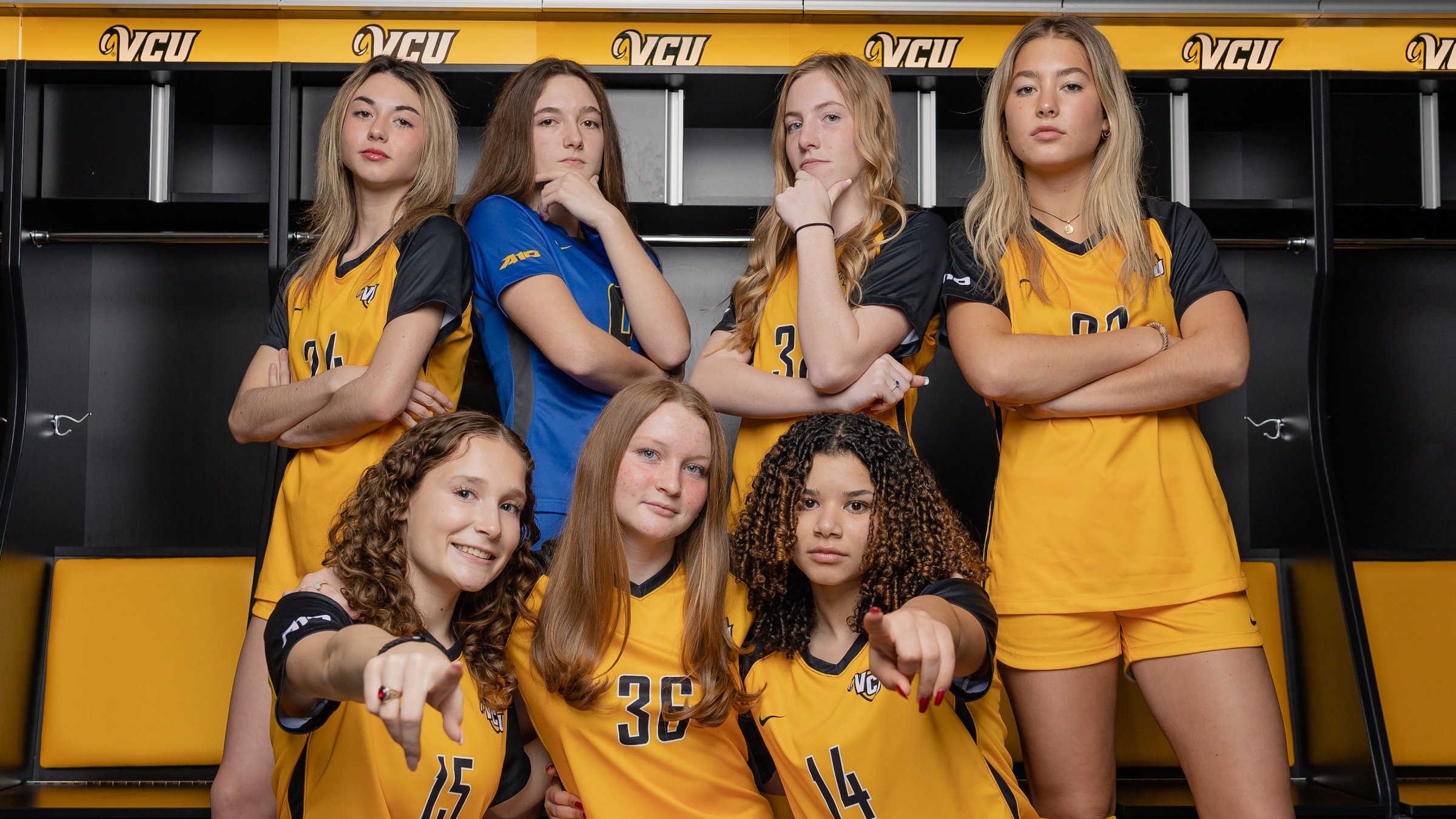 RICHMOND, Va. – VCU women's soccer announced the signing of seven incoming freshmen to strengthen their 2023 roster.
See below for more information on each of the new Rams.
MIA PONGRATZ – GK
From Hanover, Mass., goalkeeper Mia Pongratz graduated from Hanover High School where she was the captain of her division three state champion team in 2022 and a two-time Patriot League Fisher Division champion. Pongratz is a two-time Patriot League all-star and a two-time EMASS All-Star first team. For her club, Scorpions SC Pongratz was named ECNL New England All-Conference First Team (u17).
Why she chose VCU: "I chose VCU because of the very welcoming environment, and how helpful and kind Marty and Lindsey were. When I first stepped foot on campus for an ID clinic with VCU, it felt like home and I knew that this was my place. I loved the organization of the trainings and I found a lot of similarities between my goalkeeper coach at my club, and Marty which also helped a lot in my decision."
SYDNEY FEILER – M/F
Born in Baltimore, Md., Sydney Feiler, a midfielder/ forward, won her conference championship, where she scored the game-winning goal, for her high school, Mercy. During this time, she was named to the All-State Second Team. She plays club soccer for Pipeline SC.
Why she chose VCU: "Because of the team culture."
VIVIAN VENDT – MF
Vivian Vendt is a midfielder who grew up in Bethesda, Md., where she was the captain of her high school team, Walter Johnson. Her club team, VA Union, was the state champions in 2022. Vendt was selected to be in Pro-scores best 11 list for National League Orlando.
Why she chose VCU: "I choose VCU because I can see myself grow there as a player and a student."
BRIANNA LAWRENCE – D/F
Playing for Centreville High School as a defender/ forward, and growing up in Northern, Va., Brianna Lawrence was named Second-Team All-District after her sophomore year and District Honorable mention after her junior season. For her club team, Virginia Development Academy won the State Cup in 2019. She was selected to play in ODP Interregional Tournament for East Coast team in 2019 and was selected to play in Germany through ODP and won MVP.
Why she chose VCU: "I love the campus and I really love being in a city. The facilities are very nice and I have always dreamed of playing division 1 soccer and studying medicine at a good school. VCU is also where my mom wanted to go which makes it cooler! (And the black parka)"
MCKENNA KOLASCH – MF
McKenna Kolasch attended Battlefield High School in Haymarket, Va., where she grew up. In 2022, Kolasch, a midfielder, led her school to a Cedar Run District Championship. Kolasch played for two club teams, Virginia Soccer Association, and Virginia Development Academy. In 2019, she helped VSA reach the State Championship. She has been a U.S. soccer camp invite 13 times from 2016 to 2018.
Why she chose VCU: "I chose VCU first because it offered the academics I want to pursue. I also chose VCU because the soccer here is at a level I wanted to be at. The culture within the team seems incomparable and I really liked the coaches. The atmosphere at VCU and within VCU athletics is super positive, which felt very promising to me."
JAZMIN "JAZZY" JACKSON – F
Jazzy Jackson was born in Montgomery, Md. and grew up Woodbridge, Va. While attending Osbourn Park High School and playing as a forward, Jackson was First Team All-District, All-MET Team, and won the Osbourn Park MVP award.  Jackson played for club team Virginia Development Academy and was apart of the U20 Dominican Republic National Team.
Why she chose VCU: "I chose VCU because I wanted to go to a school that is strong in academics and has a great soccer program. I feel that VCU will provide me with the opportunity to continue to grow as an athlete and as an individual. The coaching staff and the environment are amazing and I can't wait to be a part of such a welcoming program!"
KAYLEE RISHER – F
Born and raised in Myrtle Beach, S.C., Kaylee Risher attended St. James High School where she played forward and her team was undefeated in region play. They went on to win the 5A region 6 championship in 2022. That year she was named the All-Region Player of the Year and on the All-State team. Risher played for her club, the Wilmington Hammerheads who was a Super Cup team in 2021-2022. In 2018, her club team, Coast FA, were U18 State Cup finalists.
Why she chose VCU: "It had a wide variety of majors I was interested in (STEM focused) and gave me the opportunity to pursue soccer and to travel away from home"