Towson women's soccer signs five East Coast recruits for the class of 2023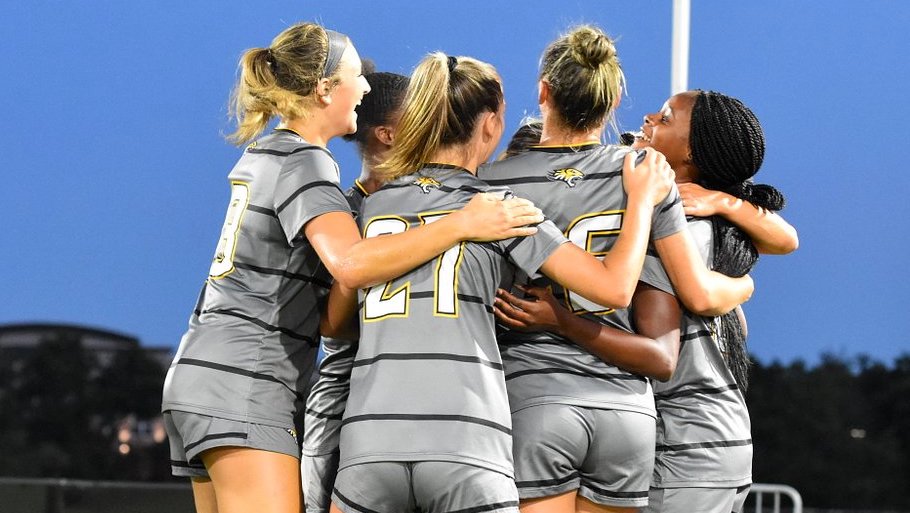 TOWSON, Md. – Towson University women's soccer head coach Katherine Vettori announced the signing of five players for the 2023 season. Two of the five players hail from the state of Maryland, with one signee each from Pennsylvania, Virginia, and New Jersey.
"We are excited to sign our 2023 Class.  This is a talented class comprised of a goalkeeper, center back, forward, and two midfielders.  It's thrilling to keep two Maryland players home and to attract some of the best talent in the Region," Vettori said of the class.
Paeyln Bayer | F/M | Mechanicsburg, Pa./East Pennsboro
Baker comes to Towson after a successful career at East Pennsboro High School. She was a three-year captain for East Pennsboro, earning Mid-Penn Conference Second Team All-Star twice and First Team All-Star once. While at East Pennsboro, she was a two-year member of the national honor society and a four-year honor roll honoree and is in the top 10 percent in her class.
"Paelyn is a dynamic and quick forward who has the ability to beat opponents in 1v1 situations and score goals," Vettori said of Bayer.
Maddy Hall | D | Perry Hall, Md./Perry Hall
Hall comes to Towson from nearby Perry Hall High School where she helped guide the team to a County and Regional Championship. She was a captain during her senior season, earning First Team All-County honors. With her club team, Pipeline, she helped the team qualify for the ECNL Playoffs. Off the field Hall was a four-year member of the honor roll.
"Maddy is extremely athletic and great in the air.  She will add an extra dimension to our back line," Vettori said of Hall.
Teagan Gardner | GK | Leesburg, Va./Riverside
Gardner comes to Towson from Leesburg, Va. where she had a strong career for Riverside High School. Gardner was a member of the National Honor Society for three years, earning an academic letter in 2021. She played club for TSJ FCV 05 GA in Virginia.
"Teagan is one of the best Goalkeepers in the country out of FCV.  We are looking for her to have a special career at Towson," Vettori said of Gardner.
Payton Todd | M/F | Bel Air, Md./Bel Air
Todd joins the Tigers from Bel Air High School. While at Bel Air, Todd was named All-County as a forward in 2021 and All-County for all positions in 2022 while also being nominated for All-State honors in 2022. Todd will join her sister Dani on the team who is a current freshman.
"Payton is a versatile player who has the ability to play multiple positions," Vettori said of Todd.
Brooke Rienecker | M/D | Verona, N.J./Verona
Rienecker comes to Towson from Verona High School. She was the team captain in 2022 after earning Super Essex Conference All-Conference honors in 2020-21. She was named a Northeast Top 30 GA Talent ID selection in 2021 and was a three-sport athlete for four years in soccer, basketball, and lacrosse. Rienecker is a member of the National Honor Society, National English Honor Society, and National Science Honor Society while also serving on the student council board.
"Brooke will add size, strength, and skill to our midfield.," Vettori said of Rienecker.