College of Charleston signs 8 class of 2023 women's soccer recruits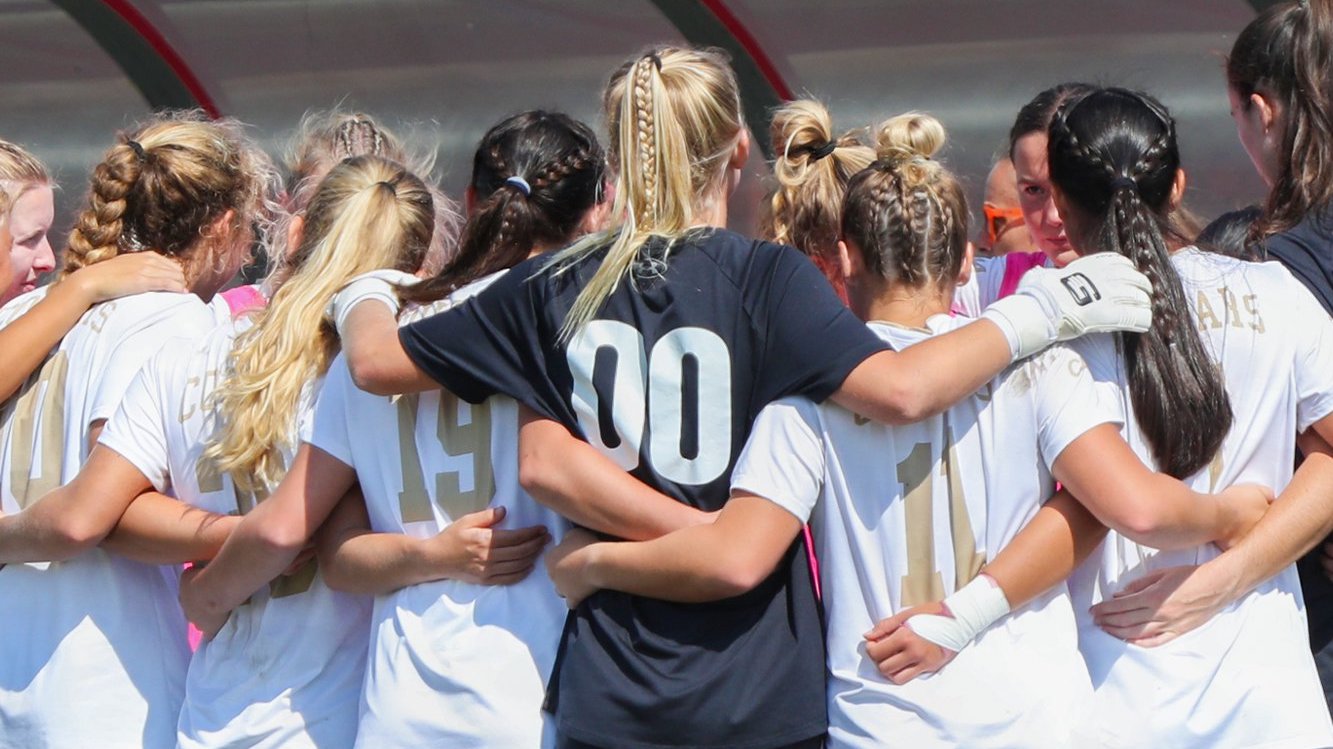 CHARLESTON, S.C. – College of Charleston head coach Christian Michner has announced the addition of eight players who will join the Cougar women's soccer team this fall.
"This class brings so much quality to our team. It's a group of players that competes in the highest youth leagues and hail from different parts of the country as well," said Michner.
"Their ability as players will take us to another level and give us strength across the field in multiple positions. Beyond that, they're amazing individuals who fit in well with our group and that cannot be overlooked. We think this group will achieve incredible things at The College both on and off the field."
See below for more information on each of Charleston's newest signings.
Bella Antonio | Forward | North Ridgeville, Ohio | North Ridgeville HS
Named All-Lorain County four times, All-SWC Conference three times and second team All-Ohio once
Chosen to the Rising Star Game as a freshman after scoring a career-high 19 goals with 13 assists
Had 11 goals as a sophomore and 15 her junior year
Holds school records for career assists (49) while adding 54 goals for school-record 157 points
Helped team win its first playoff game in school history
Played club for AMFC, CVSA and Cleveland Force
Named ECNL All-Ohio Valley Conference second team
Michner on Antonio: "Bella is a goal scoring machine. She just has natural instincts as a striker to get goals and can score in different ways. Her ability to read the game and to be dangerous getting the ball in different areas of the pitch will help us in both our build up and final product."
Izzy Arnold | Defender | Madison, Wisc. | Madison West HS
Earned first team all-conference and all-area and honorable mention all-state as a junior in 2022
Scored 10 goals and added eight assists that season
Team went 22-6-2 in her sophomore and junior campaigns (senior season is in the spring)
Helped lead Madison West to regional titles both years and sectional finals in 2021
Played club for Madison 56ers and FC Wisconsin under Christian Lavers
Selected ECNL Midwest Conference Player to Watch in 2018-19 and 2019-20
Team was State Cup finalist two times and reached USYS Regional semifinals in 2022
Michner on Arnold: "Izzy has awesome qualities as a defender in the modern game. She's versatile in that she can play anywhere on the backline and is a good technical player with the ball. Her range of passing and the composure she plays with at the back are qualities that will help her make an impact at this level."
Caroline Fowlkes | Forward | The Woodlands, Texas | Tomball HS
Named team MVP, first team all-region, District 15-6A Co-Utility Player of the Year her junior season
Selected Offensive MVP, district Newcomer of the Year and honorable mention all-state as a sophomore
Helped team reach playoffs in her first two seasons including a trip to the third round in 2021
Played club for Dynamo Dash Youth for 13 years and team is currently 8-0-1 and leading conference
Michner on Fowlkes: "Caroline is so athletic and her ceiling is through the roof. She's played both up top in attacking positions as well as outside back at the youth level. She gives us flexibility in how we play her, and we believe Caroline will be a huge part of our success going forward."
Reese Hinkle | Defender | Galena, Ohio | Berlin HS
Four-year starter and two-time all-conference selection
Rarely off the field, playing every minute each of her first three seasons
Scored 14 goals in her career and had seven along with four assists her senior season
Helped team post a record of 18-2-1 and district title this fall
Played club for Barca Academy Columbus and had three goals and five assists
Holds a pair of school records in track and field
Michner on Hinkle: "Reese is a player with such a solid foundation in her game and her instincts as a defender will make her a wonderful addition to our backline. She is someone we think is going to continue to grow in our environment every day and will make us better in so many ways."
Chloe Howard | Forward | Wilson, N.C. | Greenfield School
Did not play high school soccer due to club team rules
Set school season record with 52 goals in seventh grade
Named team MVP, all-conference and all-state that year
Played for NC Courage ECNL Academy and was one of the team's top goal scorers all five years
Michner on Howard: "Chloe is a strong, technical center forward who gives us a different dimension up top. She's 5'11" and imposing from that perspective, but she's got wonderful technique with the ball to match. She can play anywhere in the attack and will be a tremendous addition to our front line."
Emma Revels | Defender | St. Augustine, Fla. | Bartram Trail HS
Recipient of 2022 Bartram Trail Heisman Scholarship
Member of two state championship teams
Team has also captured three conference and district and two regional titles
Has played in 52 games her first three seasons as defensive stopped while scoring three goals
Played club for North Florida Soccer Academy
Selected for the U.S. Girls Youth National Team Regional Identification Camp
Michner on Revels: "Emma is a tough defender who will come in and compete for a spot right away. She brings exceptional qualities as a center back and is also versatile because of her ability on the ball. She's a leader and someone we think has a really bright future in our program."
Emma Stankunas | Defender | Trappe, Pa. | Perkiomen Valley HS
Led team in minutes played all three seasons and was PAC Conference Player of the Year in 2022
Recipient of Heisman High School Scholarship
Two-time first team all-area selection and named to All-America
Chosen a PAC Conference Player to Watch all three years and to the All-America watch list in 2022
Helped team reach league championship game for the first time in school history her senior year
Part of program that set school records for all-time shutouts, wins and goals scored
Played club for Penn Fusion ECNL and was on All-North Atlantic Conference second team two times
Michner on Stankunas: "Emma is a no-nonsense center back who has incredible leadership qualities to match the intensity of her game. She trains and plays with the same desire and expectation each day. This will serve her well at the college level and we think Emma will be a tremendous player on our backline throughout her career."
Shea Vidovic | Midfielder/Forward | Brecksville, Ohio | Broadview Heights HS
Named the Division I Greater Cleveland Player of the Year and All-Ohio first team her senior year
Also selected all-conference and all-region and was on All-America watch list
Scored 18 goals and had 14 assists as a senior while leading team to district finals
Had 12 goals and 18 assists as a junior and posted career totals of 43 goals and 53 assists
Team went 43-14-10 during her career
Played club for Cleveland Futbol Club and FC Evolution
Michner on Vidovic: "Shea is a really talented attacking player. She's got so many fantastic qualities in her game and she's versatile as she can play centrally in the midfield or even up top out wide. We think she will come in and immediately make her presence felt in the CAA."