Georgia strengthens 2023 roster with signing of three transfers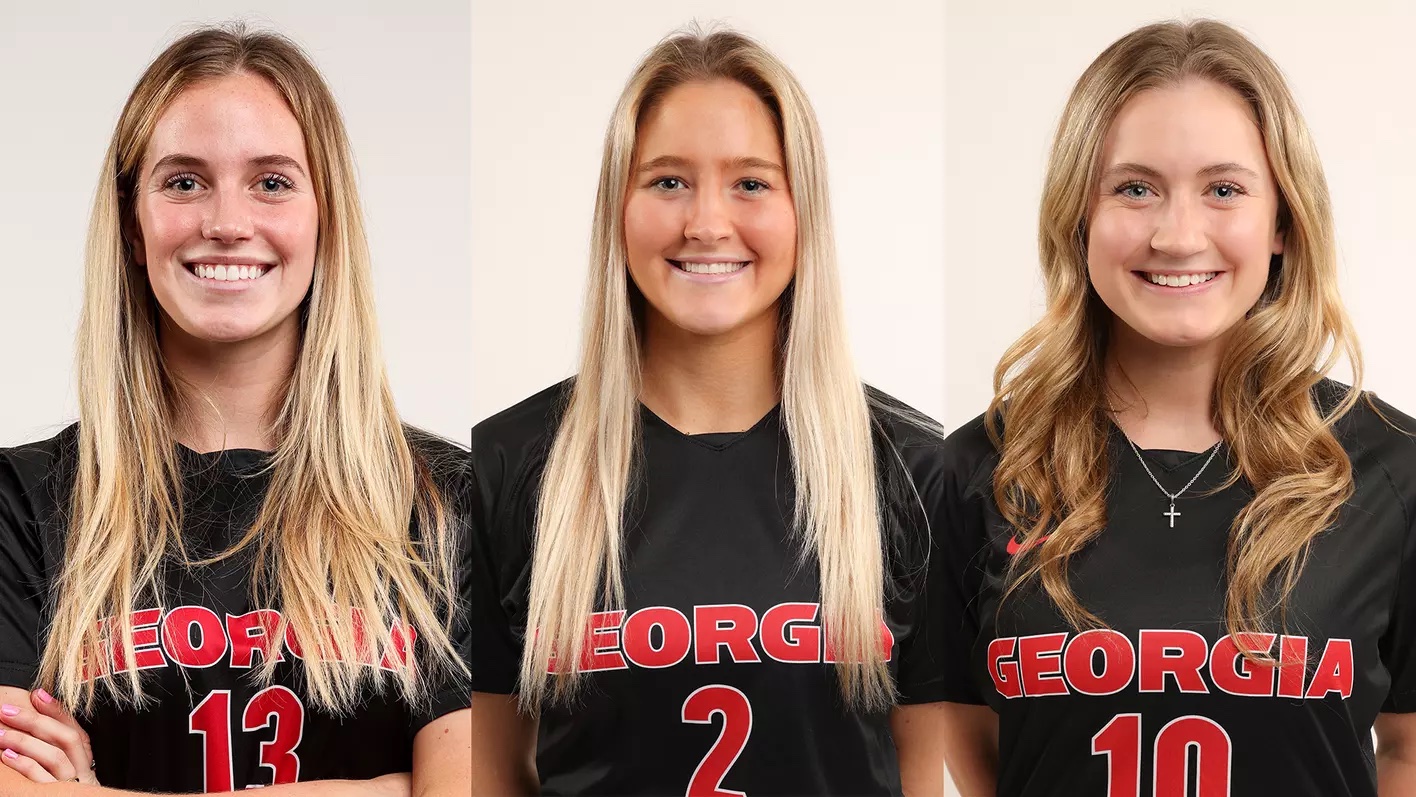 ATHENS, Ga. – Following last season's run to the NCAA Tournament second round, the University of Georgia soccer team strengthened its 2023 roster with the addition of three transfer student-athletes, as announced by head coach Keidane McAlpine.
In addition to the transfers, freshman midfielder Christian Brathwaite has joined the program as a spring enrollee. Brathwaite, a Charlotte, North Carolina native, will be joined by six freshman signees for the fall 2023 season.
Aly Akers | Midfielder | Notre Dame | Bellevue, Wash.
Akers joins Georgia following two seasons at Notre Dame, appearing in seven matches and tallying two shots. The Bellevue, Washington native played for Crossfire Premier ECNL, appearing in the 2020 ECNL National Selection Game in Houston and being named to the Northwest Conference Selection Program. Her club team also won the 2016 ODP Washington Region IV championships, while Akers was invited to the 2017 ODP National and Interregional camps. She was also a five-time U.S. Soccer Training Center invitee and attended the 2017 U.S. Soccer Northwest Combine. As a player at Eastside Catholic High School, she was named a co-captain during her senior season and was named to the All-Metro First Team and High School All-American Game.
Olivia Briede | Forward | Arizona | Alpharetta, Ga.
Briede joins Georgia following two seasons at Arizona, where she appeared in 33 matches, including 12 starts last season. She scored one goal for the Wildcats last season against Colorado and posted an assist in each season, tallying 19 shots and eight on frame over two seasons in Tucson. As a club player, the Alpharetta native played for Tophat Soccer Club and United Futbol Academy, helping Tophat reach the national semifinals. She also played for Milton High School, helping the team reach the state championship in 2018 and earning three All-Region honors. Briede's sisters, Belle (Stanford) and Chloe (Indiana), both played collegiate soccer.
Summer Denigan | Midfielder | Florida State | Union, Ky.
Dengian joins Georgia following one season at Florida State, where she appeared in three matches and played 84 minutes, including a season-high 43 at Georgia. The Union, Kentucky native played on both the United State U15 and U17 national teams, appearing in international matches in Germany and the Czech Republic, while also attending nine USWNT training camps. She was also named two-time Most Valuable Player at the U.S. Youth Futsal National Team Camp and a two-time United Soccer Coaches All-American. In 2020, she scored six goals in six appearances for the Kings Hammer FC USL-W team, including a hat trick against Racing Louisville. She also trained with Kings Hammer's U23 men's and 2004 boys teams. Although she did not play high soccer, she was a place kicker for Ryle High School and was named the team's special teams MVP in 2021.
Georgia opens its spring schedule against the Concorde Fire ECNL Boys team on Friday, Feb. 24 at 7:30 p.m. at Turner Soccer Complex.