University of Kentucky signs four women's soccer transfers for Spring 2023 season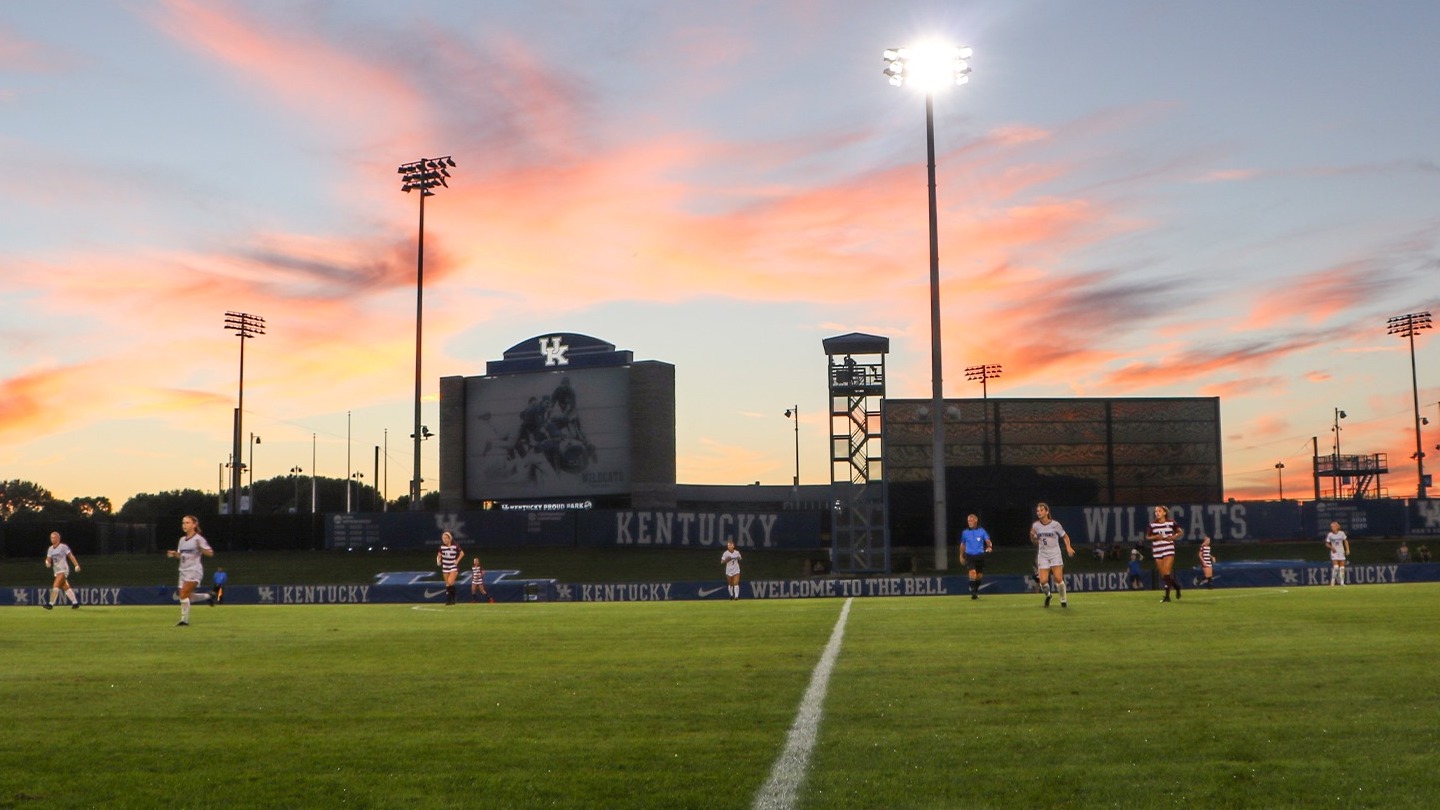 LEXINGTON, Ky. – University of Kentucky women's soccer has announced the addition of four transfers for the 2023 spring semester with Marz Josephson, Grace Phillpotts, Mia Bookhard and Katelyn Fishnick all set to join the roster.
Between them, the group has a combined 11 years of division I soccer experience and has appeared in 123 matches. Read more on each of the newcomers, below.
Marz Josephson – Goalkeeper
Class: Graduate Student
Hometown: Apex, N.C.
Previous School: University of North Carolina
Josephson spent four years in Chapel Hill from 2019-2022, reaching two NCAA Finals in addition to a third National Semifinal appearance. The goalkeeper started 16 matches for the Tar Heels during her Freshman year in 2019, posting a 0.56 goals against average and .688 save percentage. Josephson missed her sophomore and junior seasons due to injury, but returned to action this past season, appearing in nine games and registering a .800 save percentage with just three goals against. Josephson graduated from UNC with a degree in exercise and sport science. She was the valedictorian at Crossroads Flex high school and attended five camps with the U.S. GNT while also being named a member of the U17 WNT player pool.
Grace Phillpotts – Defender
Class: Junior
Hometown: Fenton, Mich.  
Previous School: DePaul
Phillpotts arrives in Lexington after three seasons in the Big East with the DePaul Blue Demons. She earned BIG EAST All-Freshman Team honors in 2020 after starting seven games during her inaugural collegiate season. The following year, Phillpotts started all 18 matches for the Blue Demons, picking up four assists in 1573 minutes of action. This past season, Phillpotts made 12 starts and appeared in 16 games with one assist and four shots on goal. Prior to college, Phillpotts was an invitee to the ECNL/id2 National Training Camp in 2017. She participated in the 2017 ECNL National Playoffs, where her team earned third place.
Mia Bookhard – Forward
Class: Junior
Hometown: Upper Marlboro, Md.  
Previous School: Wofford  
Bookhard has appeared in 48 matches across three years at Wofford, making 40 starts. The forward has eight collegiate goals to her credit and two assists. This past season, Bookhard finished the year with three goals, all of which were game-winners, while registering a career-best 12 shots on target. In 2020, Bookhard was selected to the Southern Conference All-Freshman Team after leading the Terriers with three goals and six points. In high school, Bookhard was a four-year letter winner at Our Lady of Good Counsel and was named First-Team All-State as a senior, helping her team to a 17-2-1 record.
Katelyn Fishnick – Forward
Class: Freshman
Hometown: Sauk Prairie, Wis.  
Previous School: University of Wisconsin Green Bay  
Fishnick started nine games for Phoenix in 2022, contributing a goal and an assist along with three shots on frame. In high school, Fishnick was a First-Team All-State selection during her senior year and was named conference player of the year in her junior season, helping Sauk Prairie High School to a conference championship title. As a high school freshman, Fishnick scored 45 goals and tallied 103 points. She played her club soccer with the Madison 56ers.