Siena women's soccer signs six 2023 recruits to National Letters of Intent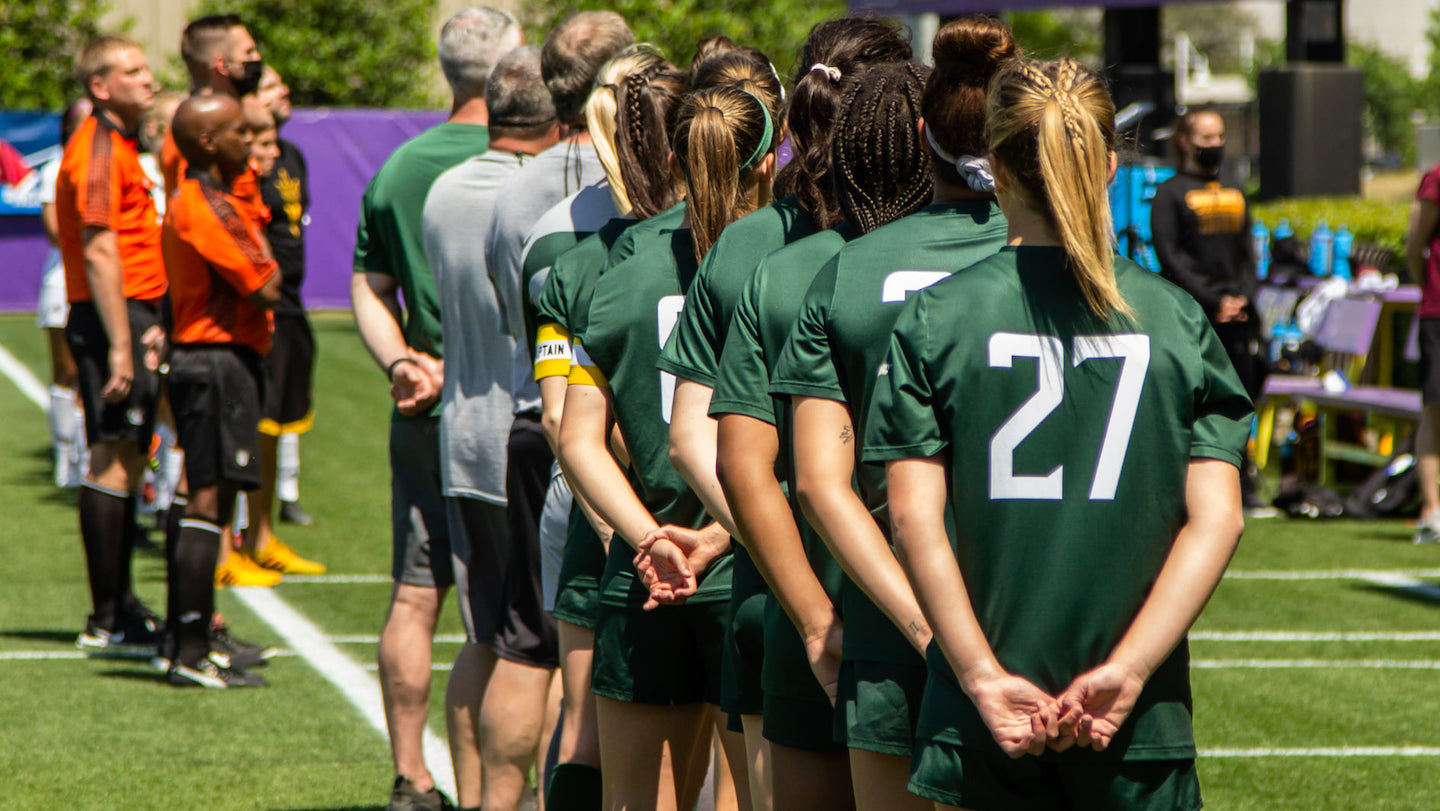 LOUDONVILLE, NY – Siena Women's Soccer head coach Steve Karbowski announced the signing of six incoming players as part of the team's Class of 2027.
Incoming freshmen Maya Costa, Abigail Daly, Julia Dening, Lindsey Harrington, Josie Hayes and Megan Stowell will join the team beginning next fall.
"We are excited to announce the signing of a very talented recruiting class for 2023," Karbowski said. "This group brings a high level of technical ability and athleticism with extensive club experience. They will excel both in the classroom and on the field. They each provide class and character, and will be great additions to the soccer program, the athletic department and the community at Siena."
Maya Costa | Midfielder | Garden City, New York | Garden City High School
An All-Country selection in each of the past two seasons, Costa was part of the 2021 Nassau County All-State Fifth Team. A captain on her high school squad during her senior season, she spent five years on the East Meadow Pride ECNL club team, and was named a Second Team New England All-Conference ECNU U17 selection.
Coach Karbowski on Costa: "Maya has a nice touch and protects the ball well in possession. Her ability to see the field, make quality decisions and provide good movement off the ball will create good options on the offensive end."
Abigail Daly | Midfielder | Pearl River, New York | Nanuet Senior High School
An All-League and All-Section honoree this past season after netting ten goals, Daly took home All-County, All-League, All-Section, and Third Team All-State accolades during her junior campaign, and was named her team's MVP. She has played club soccer with the World Class ECNL team for the past ten years, helping them win the Northeast Conference in 2022 and advance to both the Top-16 at nationals in Seattle, Washington, and the Elite 8 at Nationals in Lakewood Ranch, Florida.
Coach Karbowski on Daly: ""Abby is a very technical player who will provide a nice physical presence in the middle of the field. Her work rate in the midfield compliments her ability to get forward and create in the offensive end."
Julia Dening | Forward | Remsen, New York | Remsen Junior-Senior High School
A two-year captain in high school with 110 goals to her name, Dening was named a Section 3 Class D Soccer All-Start in 2021 & 2022. She took home MVP honors at the Waterville Optimist Tournament, and was nominated for the All-Star Team at the Mount Markham Tournament. Dening was honored as her team's MVP during the 2021-22 season, and was given the "Best Offense" award for 2019-20. She plays club soccer with the Syracuse Development Academy, and helped the team win  the DPL and State Cup in 2022, while being accepted into the GA League.
Coach Karbowski on Dening: "Julia is a very composed striker with good possession skills. She is patient in the attack and makes very good decisions going to goal while looking to set up her teammates."
Lindsey Harrington | Back | Coventry, Connecticut | Coventry High School
Harrington participated in seven years of club soccer with the Oakwood Soccer Club, helping them to a GA U17 National title. She also helped the U17 finish as GA Champions League Finalists, make the National Final 4 in U16, and the DA Cup Elite 8. Harrington was a GA Northeast Talent ID selection in both 2021 & 2022, and was also a YNT Training Center selection.
Coach Karbowski on Harrington: "Lindsey is a very composed and intelligent center back. She reads the game very well and is calm and confident on the ball in possession."
Josie Hayes | Goalkeeper | Upton, Massachusetts | Nipmuc Regional High School
A three-year varsity starter and one-time captain in high school, Hayes helped her team to a 17-3-1 record last year while posting 13 shutouts and a regular season goals-against-average of .830. She helped her team win the Dual Valley Conference District and Central Massachusetts Championships in both 2021 & 2022, while posting clean sheets throughout this past year's tournament. Hayes was also named the Fantastic 5 Player of the Week by the MetroWest Daily News in November 2022, and helped the NEFC 2005 GA club team win the 2020-21 Northeast Conference Championship and finish ranked first in the country.
Coach Karbowski on Hayes: "Josie is a very well-rounded goalkeeper. She is quick and athletic to control the box and make a variety of saves while controlling the game with her distribution."
Megan Stowell | Forward | Wingdale, New York | Arlington High School
A four-year varsity member, Stowell earned both All-League and All-League Honorable Mention honors in high school. She competed for the Nirvana FC club team for five years, and helped them win the Jefferson Cup in the Championship Bracket, and finish ranked No. 1 in the nation.
Coach Karbowski on Stowell: "Megan is a strong striker who has a nice combination of skill and power. She makes very good decisions on the ball and is a very efficient goal scorer."