Maryland women's soccer adds pair of transfers from Virginia and Georgia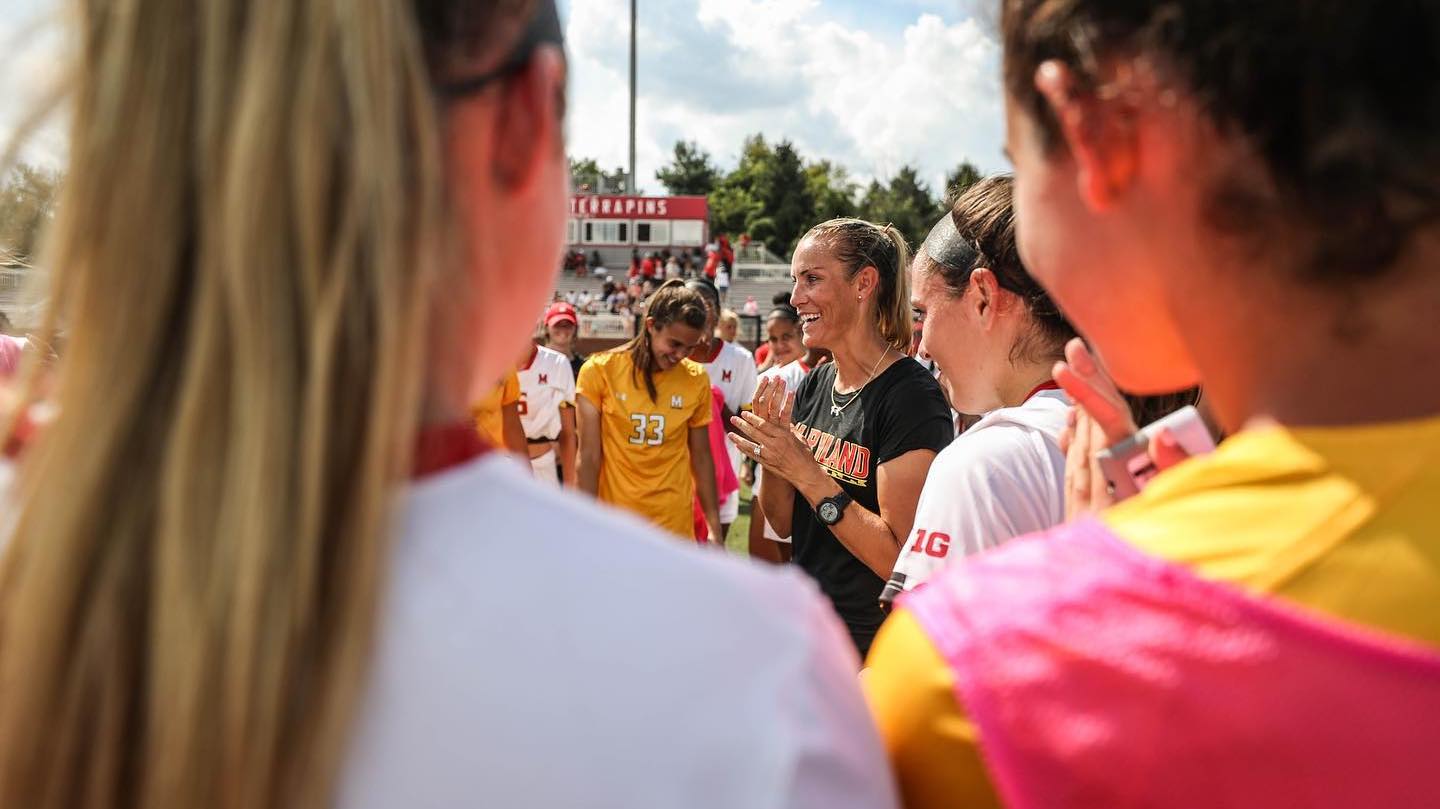 COLLEGE PARK, Md. – Maryland women's soccer head coach Meghan Ryan Nemzer welcomes Liz Beardsley and Maggie Fralin to the 2023 Terrapin roster. Fralin will be joining the Terps after begining her career at Virginia, while Beardsley will be coming to Maryland after playing a pair of seasons at Georgia.
After facing some of NCAA soccer's best competition, Beardsley and Fralin look to bring their long list of accolades both on and off the field to College Park as the Terps are coming off of their most successful Big Ten season since 2019.
The duo of new Terps will be joining a decorated incoming freshman class, consisting of two Top-60 prospects in the nation and a Top-25 prospect goalkeeper. This class also includes multiple players that have represented their country at the international level including the United States, Puerto Rican and Jamaican Youth National teams.
More Information on these new Terps can be found below.
As a Sophomore at Georgia (Fall 2022): Played and started in 14 matches, tallying 1,215 minutes…Tallied 34 saves on 122 shots faced…Posted 8-5-1 record and notched six shutouts on season, including five-consecutive to close non-conference play…Allowed only 12 goals, third-fewest in a season by a Georgia keeper; tallied 0.89 GAA and .739 save percentage…Tallied six saves against No. 1 Florida State (Aug. 21)…Racked up five saves in SEC opener against Texas A&M (Sept. 16).
As a Freshman at Georgia (Fall 2021): Played in one match against Georgia State…Made one save on GSU free kick in appearance…Named to SEC Academic Honor Roll…Named to J. Reid Parker Director of Athletics Honor Roll…SEC Academic Honor Roll.
Prior to College: Played for Lakeland Collegiate HS and West Florida Flames…Served as team captain and starting goalkeeper for West Florida Flames…Trained with professional NWSL goalkeeper.
Personal: Daughter of Josh and Tiffany Beardsley…Majoring in Exercise Science…Born on 4/21/03
Why Maryland: "I decided to come to Maryland because of the positive, competitive, and motivating environment that is present within the soccer program. Additionally, the academic support and facilities were a big contributing factor to my decision."
Head coach Meg Nemzer: "We are excited for Liz to be a Terp! She exemplifies what our vision is for our culture with her outstanding character and work ethic. She brings a lot of experience in goal and will be a leader for us on and off the field!"
As a Junior at Virginia (Fall 2022)… Contributed to UVA's run to the quarterfinals in the NCAA tournament…Also contributed to the Cavaliers quarter final finish in the ACC tournament…Made her season debut against Oregon State on 9/8/2022
As a Sophomore at Virginia (Fall 2021)…Was part of UVA's run to the round of 16 in the NCAA tournament….Fell 1-0 to Florida State in ACC tournament Championship…Team maintained #1 ranking for majority of regular season
As a Freshman at Virginia (Fall 2020)…Appeared in two matches, one in the fall and one in the spring…Made her collegiate debut against Miami (10/4)…Played a season-long 30 minutes in the match against the Hurricanes…Also saw action against George Mason (2/28) to open the spring schedule…Named to the ACC Academic Honor Roll
Before College….Lettered two seasons for Rob Ukrop at Collegiate School in Richmond…Named an All-LIS first-team selection in 2018….A second team All-State selection in 2017…Did not compete in high school soccer as a senior, but trained with the Richmond U16 boys team…Competed with Richmond United Club Team
Personal: Daughter of Jenny and Lindy Fralin….Has an older sister, Emma…Volunteer with her hometown church…Also taught English to Spanish-speaking children at Oak Grove Bellmeade
Why Maryland?: "I decided to come to Maryland because although I am very grateful for my experience at UVA because I have learned and grown so much. I decided to enter the portal and chose Maryland because I was incredibly excited about this new, high-quality coaching staff and I was very excited about the future of this program and its potential. When I took my visit, I absolutely loved everything I saw and the type of environment that Maryland Women's Soccer has. Meeting the coaches and relating to their aspirations for the program and their love of soccer set them apart, and my decision to commit was made easy."
Head coach Meg Nemzer: "Maggie is a high quality addition to our program. She has the blue collar mentality we want to build our team with and comes from a high level soccer background both in club and at her previous institution. Maggie will add a high soccer IQ, athleticism and an ability to break pressure and create on the dribble. We are excited to get to work with Maggie starting this spring!"