Grambling State women's soccer unveils 11-player recruiting class for 2023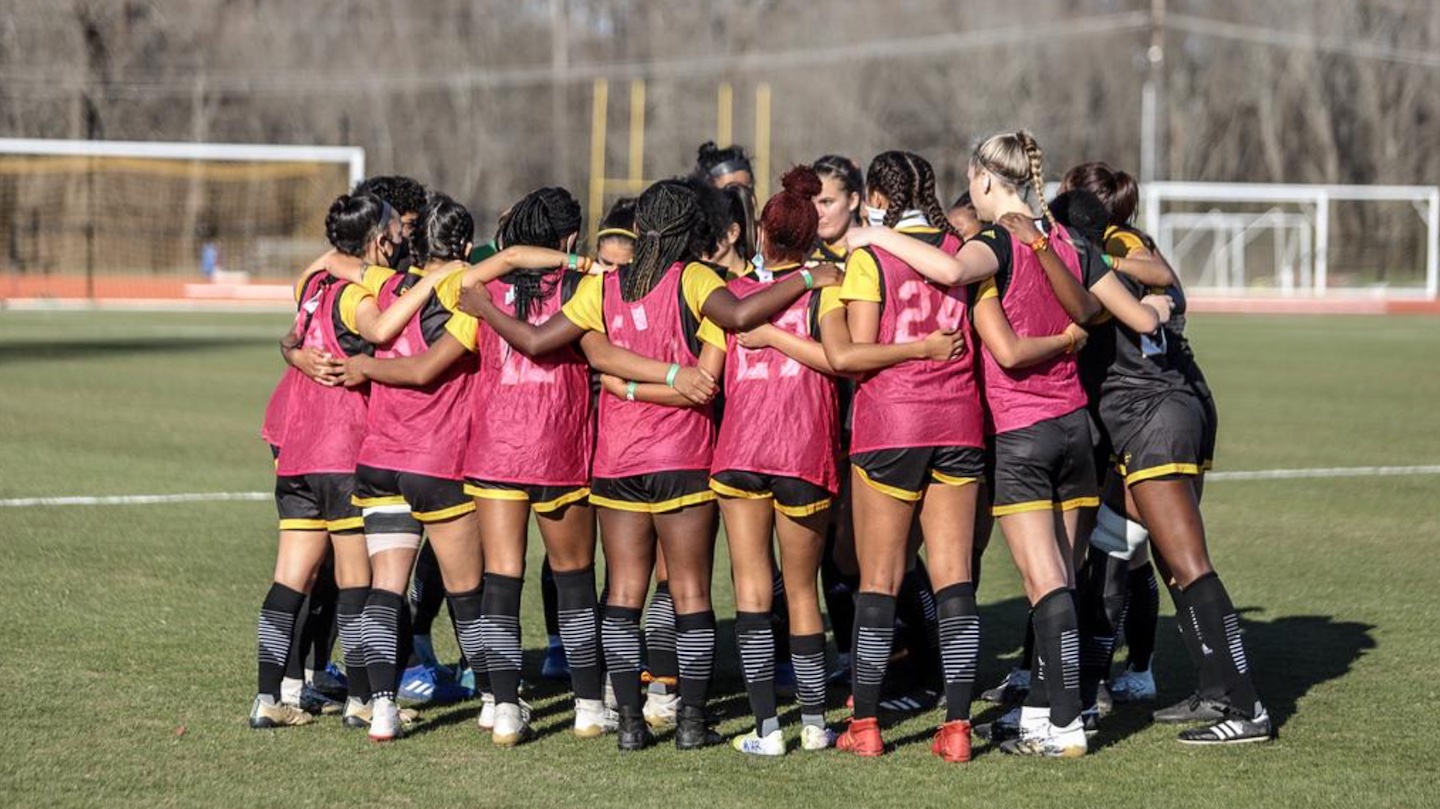 GRAMBLING, La. |  The Grambling State University women's soccer program announced its 2023 recruiting class, unveiling 11 talented incoming players that hail from four different countries and five different states.
The class features nine freshmen and two mid-year transfers. GSU's soccer team went 12-8-3 on the year making it to the Southwestern Athletic Conference (SWAC) Tournament Championship game before falling to Jackson State in overtime, narrowly missing an NCAA Tournament berth.
"I'm excited about this recruiting class and what it means for our team in the future," said head coach Justin Wagar. "We had a strong team this year, and I believe with some key additions we can be even more competitive going forward. I'm looking forward to seeing what Gram soccer can do in the future."
See below for a look at each member of Grambling State's signing class.
2023 Signing Class by Position
Name
Height
Position
Club Team
Hometown
High School/Previous School
Sophia Lezizidis
5-6
Forward/Outside Midfielder
Whitecaps FC
London, Ontario, Canada
Mother Teresa Secondary School
Kennedy Farr
5-5
Forward/Outside Midfielder
National Girls Academy
West Bloomfield, Mich.
West Bloomfield HS
Mya Joseph
5-5
Forward/Midfielder
Seattle United ECRL
Seattle, Wash.
Oliver Hazen HS
Morgan Johnson
5-5
Outside Midfielder
Dallas Sting ECNL
Dallas, Texas
Rowlett HS/Rich Mountain CC
Freja Vestfred
5-4
Outside Defender
Ballerup-Skovlunde-Fodbold
Fredensborg, Denmark
Universal School
Dori Johnson
5-4
Outsider Defender/Midfielder
FC Prime ECNL
Hollywood, Fla.
American Heritage School
MaKyla Peterson
5-8
Defensive Central Midfielder
San Antonio City Girls Academy
San Antonio, Texas
William Howard Taft HS
Tiaya Mitchell
5-10
Defensive Central Midfielder
Southbelt Chargers
Houston, Texas
Houston/Blinn JC
Tiaona Henderson
5-9
Goalkeeper
Florida Krush Kraze ECRL
Wintergarden, Fla.
West Orange HS
Lauren Baylor
5-6
Goalkeeper
Mississippi Rush
Madison, Miss.
Madison Central HS
Aimee Benton
5-9
Goalkeeper
MVSC Women's League
Delaide, Australia
Universal School