University of Louisville signs English defender Anouk Denton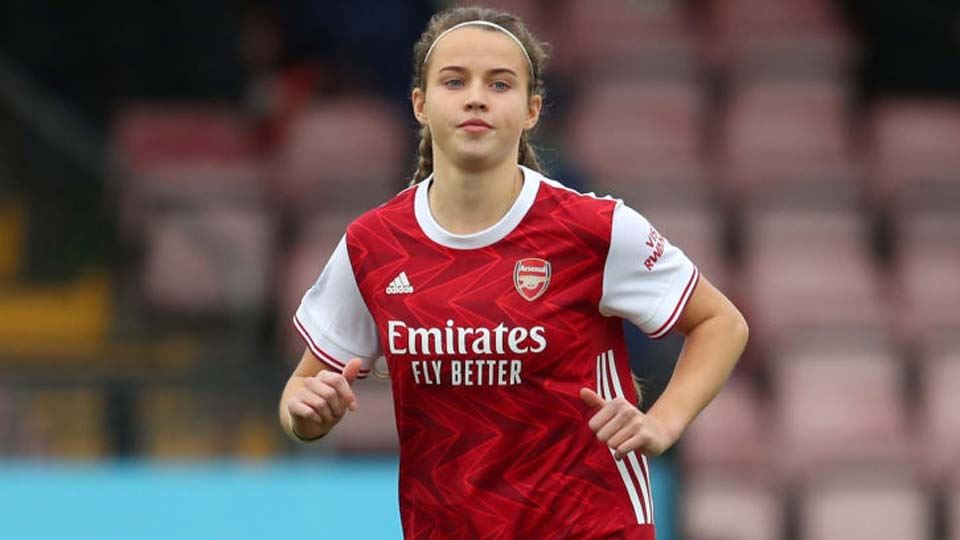 LOUISVILLE, Ky. – University of Louisville women's soccer head coach Karen Ferguson-Dayes and her staff announced that they have added defender Anouk Denton to the 2021 class.
Denton, a native of St. Albans, United Kingdom, is the first international signee of the 2021 class that now includes 11 players.
Denton comes to Louisville from Beaumont School in St. Albans, United Kingdom. She has also had a very successful youth career with the England youth national teams, Arsenal Women Football Club and West Ham United Women.
She joined Arsenal Women Football Club's academy in 2016 and was part of the team that finished second at the girl's youth tournament. In 2020, she joined Arsenal's FA Women's Super League (WSL) roster and made her debut off the bench in a 6-1 win over Tottenham Hotspur. She joined West Ham on loan prior to the 2021 season and scored a goal against Manchester City in the season finale.
Denton also represented England's U17 team at the 2020 UEFA Women's U17 Championship.
"We are thrilled to add a player with Anouk's ability, experience, and character, and she has a very bright career ahead of her," said Ferguson-Dayes. "With her time in England's Women's Super League, she clearly possesses experiences that few soccer players her age have. I have thoroughly enjoyed getting to know her as a person and know she will make our soccer program better!"
Anouk Denton
Defender | 5-4
Hometown: St. Albans, United Kingdom
High School: Beaumont School
Club: Arsenal Ladies/West Ham United Ladies