New Mexico State signs Brooke Schultz on transfer from University of Oregon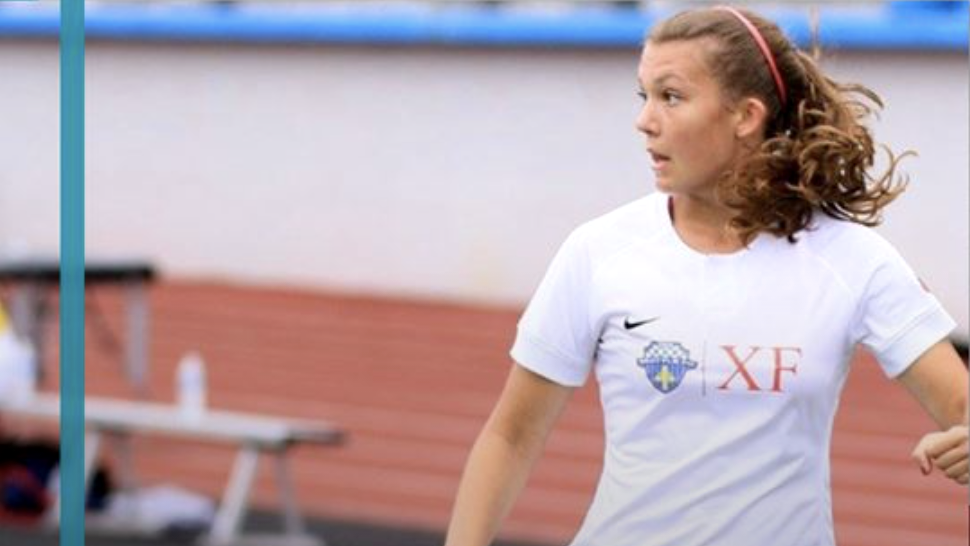 LAS CRUCES, N.M. – New Mexico State women's soccer head coach Rob Baarts picked up a key piece for the 2021-22 recruiting class, as Brooke Schultz has signed to play for the Aggies.
The Kenmore, Wash., native spent her freshman season at the University of Oregon where she saw action in four games for the Ducks.
"Adding Brooke to our roster and our program is truly a milestone in our growth," Baarts said. "She is a 5-10 ball-playing midfielder that comes from Crossfire Premier, one of the most prestigious clubs in the country. Brooke will fit seamlessly with the competitive nature of our girls and will help continue to push our program forward. We are incredibly excited to have Brooke join our Aggie family."
As a member of the Crossfire Premier Soccer Club, Schultz helped the club advance to nationals every year while she was on the squad and helped the club to a Surf Cup Championship in 2019. She helped the club win three straight Northwest Conference championships. She was also named one of the Top Drawer/IMG Academy National Top 150 Players in 2017.
Schultz comes from a family with a strong athletics background. Her dad, Trent, played soccer at the University of Portland with Baarts. Schultz was named to the Northwest Athletic Conference First Team in 1989, a year after Baarts was named to the first team. Brooke's mom, Angela, also played soccer at Portland and also ran track for the Pilots. Her brother, Brayden, runs track and cross country at Seattle Pacific University.
Off the field, Schultz has an impressive record in the classroom. She earned the Washington State Honors Award while in high school and was also named to the University of Oregon Dean's List during her time with the Ducks. She plans on majoring in business during her time at NM State.