Belmont women's soccer welcomes Andrea Leitner as graduate transfer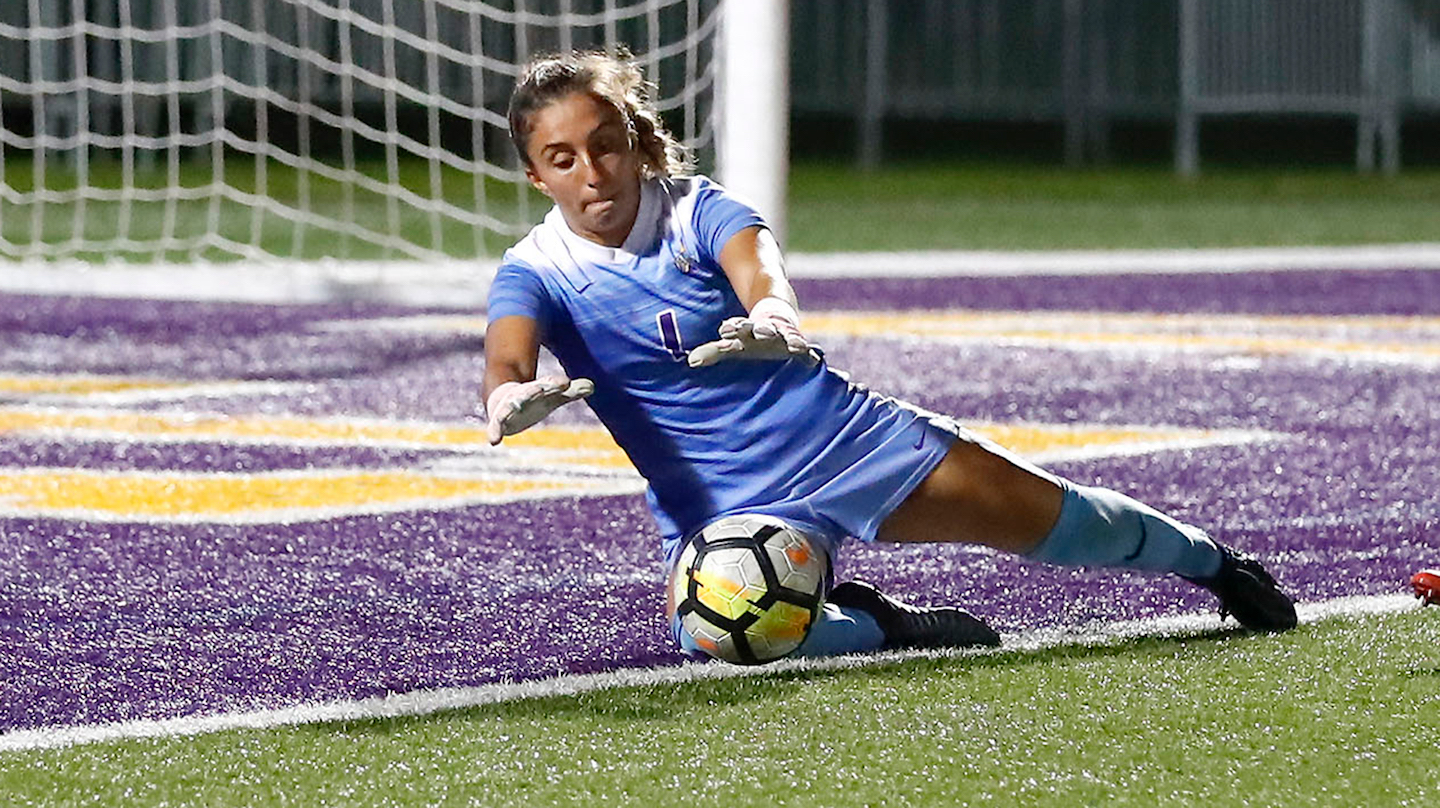 NASHVILLE, Tenn. – The Belmont University women's soccer program has announced the addition of graduate transfer Andrea Leitner.
Leitner, a 5-5 goalkeeper, spent the past four seasons at the University of Albany.
"We are excited to announce the addition of Andrea to our Belmont Women's Soccer Family," head coach Heather Henson said. "Andrea's heart for the team, competitive drive and training ethic truly fit Belmont Soccer. It will be exciting to watch her composure on the ball to build the attack, timing on one-on-ones and quick reactions to make saves. Adding Andrea with Sarah (Doyle) and Taylor (Wieland) will elevate our goalkeeper unit."
Registering 141 saves and 11 shutouts at UAlbany, Leitner was instrumental during the Great Danes' America East title run in 2018. Serving as the primary goalkeeper, Leitner lifted UAlbany to a 14-6-2 record, the most wins in a season, while helping the team to the 2018 America East Championship in addition to an NCAA Tournament berth. The Scotch Plains, New Jersey native recorded five saves in UAlbany's NCAA Tournament match against South Florida.
Serving as UAlbany's primary goalkeeper as a freshman, Leitner started in all 15 games in the 2017 season. The two-time team captain had a pair of six-save games in a row from September 10-14, finishing that year with a 73.6 save percentage and a 1.56 goals allowed average.
Leitner leaves UAlbany holding the program's shutout record with 11, contributing to UAlbany's most consecutive shutouts in the process.
Prior to her stint at UAlbany, Leitner lettered four years at Scotch Plains Fanwood High School and held a combined 75-4-8 record. Earning two All-New Jersey, all-county and all-conference honors, Leitner helped Scotch Plains Fanwood High School to four Union County Championships and a North 2 Group 4 Championship in 2014.
Only allowing 18 goals and recording 52 shutouts in high school, Leitner held a 0.36 goals allowed average. She was also a member of the Student Athletic Leadership Team at Scotch Plains Fanwood High School.
At the club level, Leitner plays for FC Copa Academy for coach Roberto Aguas. During her time with the club, Leitner helped FC Copa Academy to New Jersey State Cup championships twice and two NPL National Finalists finishes. With the help of Leitner, FC Copa Academy has also finished as finalists in the 2016 Region I, 2017 UWS and the 2017 Disney Showcase.
Off the field, Leitner was involved in the Student Athlete Advisory Committee at UAlbany, a Omicron Delta Kappa Leadership Fraternity member, earned the President's Award for leadership and made the Dean's List every semester of her undergraduate career.