University of Florida soccer program adds pair of assistant coaches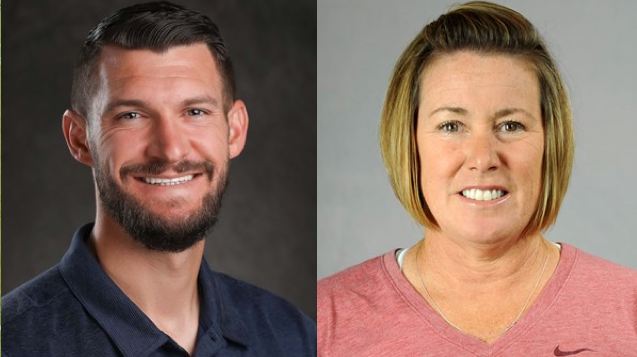 GAINESVILLE, Fla. – University of Florida soccer head coach Tony Amato announced today Sandy Davison and Kyle Venter as the Gators' assistant coaches.
Both were with Amato the last two seasons in Tucson, which included helping the 2019 Wildcats earn a NCAA Tournament berth.
Davison brings experience coaching at all levels while Venter stepped into coaching after his six-year professional soccer career.
"I couldn't be more excited for our program to have Sandy and Kyle join us," Amato said. "The Gators will benefit from all three of us having worked together for the past few seasons."
Davison worked extensively with club teams in soccer-rich areas like Texas, Georgia, Florida and California. Before stepping into the collegiate coaching ranks, Davison was the girls' divisional director for the Sereno Soccer Club in Scottsdale, Ariz., coaching U-16 through U-18 age group to multiple state championships and a duo of teams ranked top-25 nationally. After several years with Challenge Soccer Club in Houston, Texas, Davison was recruited back to the program to assist with developing and growing the Challenge South Soccer Club, an offshoot in South Houston whose membership quintupled in one year under Davison's guidance.
She also directed the girls' portions of the then newly formed Space City FC in Houston; the Weston Fury Soccer Club in Weston, Fla.; the Pleasanton Rage Soccer Club in Pleasanton, Calif.; and the Davis Youth Soccer Club in Davis, Calif.; and was a division director for the Tophat Soccer Club in Atlanta, Ga.
Davison has worked US Soccer Youth and US Club Soccer National Team ID camps, and joined the US Soccer Scouting Network Staff in 2010. Davison was also a longtime US Youth Soccer ODP regional staff coach, a US Soccer U-14 Girls National ID Camp staff coach and an ODP state team coach in multiple state associations.
"Both Kyle and Sandy are relentless workers," Amato added. "Sandy is a great evaluator, recruiter and her knowledge of the game is a major strength. She is able to make observations and give really good insight."
This is Venter's third season working with Coach Amato, as he was a volunteer coach for the 2019 Wildcat team that posted a 12-7-1 record and advanced to the NCAA Tournament. He was elevated to assistant coach for Arizona's 2020-21 campaign.
Venter, the University of New Mexico's first three-time All-American, helped lead the Lobos to the 2013 NCAA College Cup as a senior. He was a 2013 Missouri Athletic Club (MAC) Hermann Cup Trophy semifinalist, picking up that season's Conference USA Player and Defensive Player of the Year honors. Venter also earned a spot on the 2012 National Soccer Coaches Association of America (NSCAA) Scholar All-America and 2013 Conference USA All-Academic teams. He finished as the Lobo's all-time leader in minutes played (7,859 minutes). Venter was the first Lobo ever to be named to a Senior CLASS Award team. The Lobos advanced to NCAA action each season Venter was in Albuquerque, N.M.
The Aurora, Colo., native was drafted 23rd overall in the 2014 Major League Soccer (MLS) SuperDraft by that season's MLS Cup title team, the Los Angeles Galaxy.
He also spent time in the USA playing for the Tulsa Roughnecks, the Ottawa Fury and Penn FC. He was captain for FC Tucson (2019) and Richmond Kickers (2020).
"Kyle's professional experience will be a great asset for our players who aspire to reach the next level," Amato said. "He puts a tremendous amount of time into helping players develop and truly cares about their well-being."