Chris Dodd hired as Houston Baptist University women's soccer head coach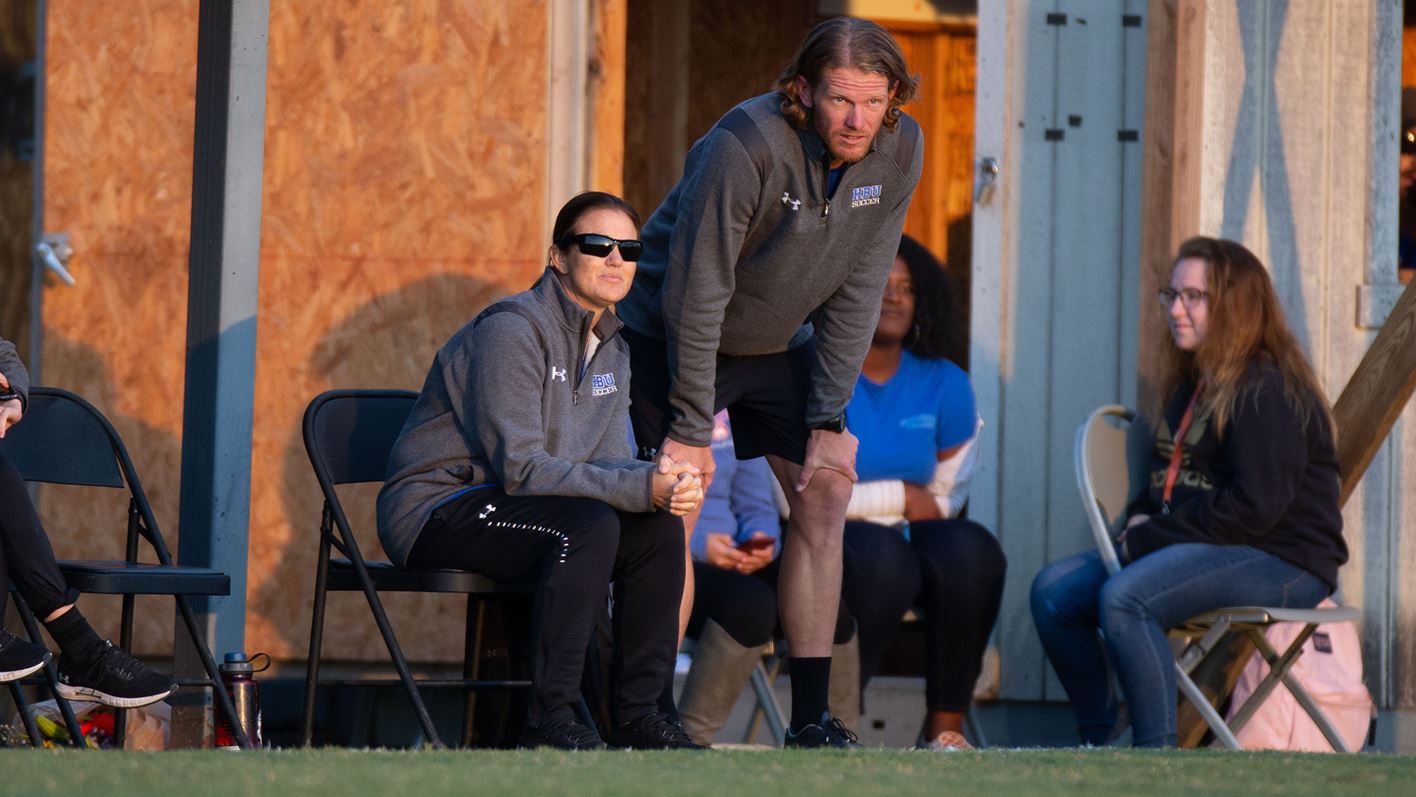 HOUSTON – Chris Dodd was announced as the next head coach of the Houston Baptist University (HBU) women's soccer program by director of athletics Steve Moniaci on Monday.
"I'm pleased to announce that Chris Dodd has agreed to assume the role of head women's soccer coach, taking over for Misty Jones," said Moniaci. "I'm looking forward to Chris building on coach Jones' legacy for our program over the next couple of years and am excited for the future of this sport."
Dodd has been on the Huskies' staff since the 2014 season, serving this past season as associate head coach after being assistant coach the six seasons prior. In his time with the program HBU has won two Southland Conference tournament championships, earning two bids to the NCAA Tournament.
"It is a very exciting opportunity to take over as head coach of the women's program at my alma mater," said Dodd. "This program is special to me and I am looking forward to building on its history of success. We have a solid core of returning players and are adding a promising group of incoming freshmen. My expectations are very high for this upcoming season."
A former standout goalkeeper for the HBU men's soccer program, Dodd has held responsibilities in all aspects of the program and has worked extensively with HBU's goalkeepers with the Huskies averaging nearly five shutouts per season during his tenure. Since 2014, 13 HBU players have been named first or second team all-SLC with 14 more receiving honorable mention all-conference honors. Additionally, HBU has had 15 academic all-conference selections in the last seven seasons with Megan Rickert becoming a four-time academic all-SLC honoree this past season.
As a goalkeeper for the HBU men's program from 2007-2010, Dodd posted 11 shutouts to rank second in program history with his 187 saves ranking third. He is also the program's all-time leader in wins, with 21. After his playing career at HBU, Dodd spent time with the Houston Dynamo Reserves in 2011 and signed a professional contract with FC Korsholm in Finland, starting in goal for the 2013 season.
He graduated from HBU in 2011 with a degree in kinesiology and studio art.
Dodd succeeds former head coach Misty Jones who resigned from her position as head coach. Jones coached the Huskies since restarting the women's program in 2006 and guiding the Huskies through the school's transition from NAIA to NCAA Division I.