University of Denver men's soccer adds two transfers, one freshman to signing class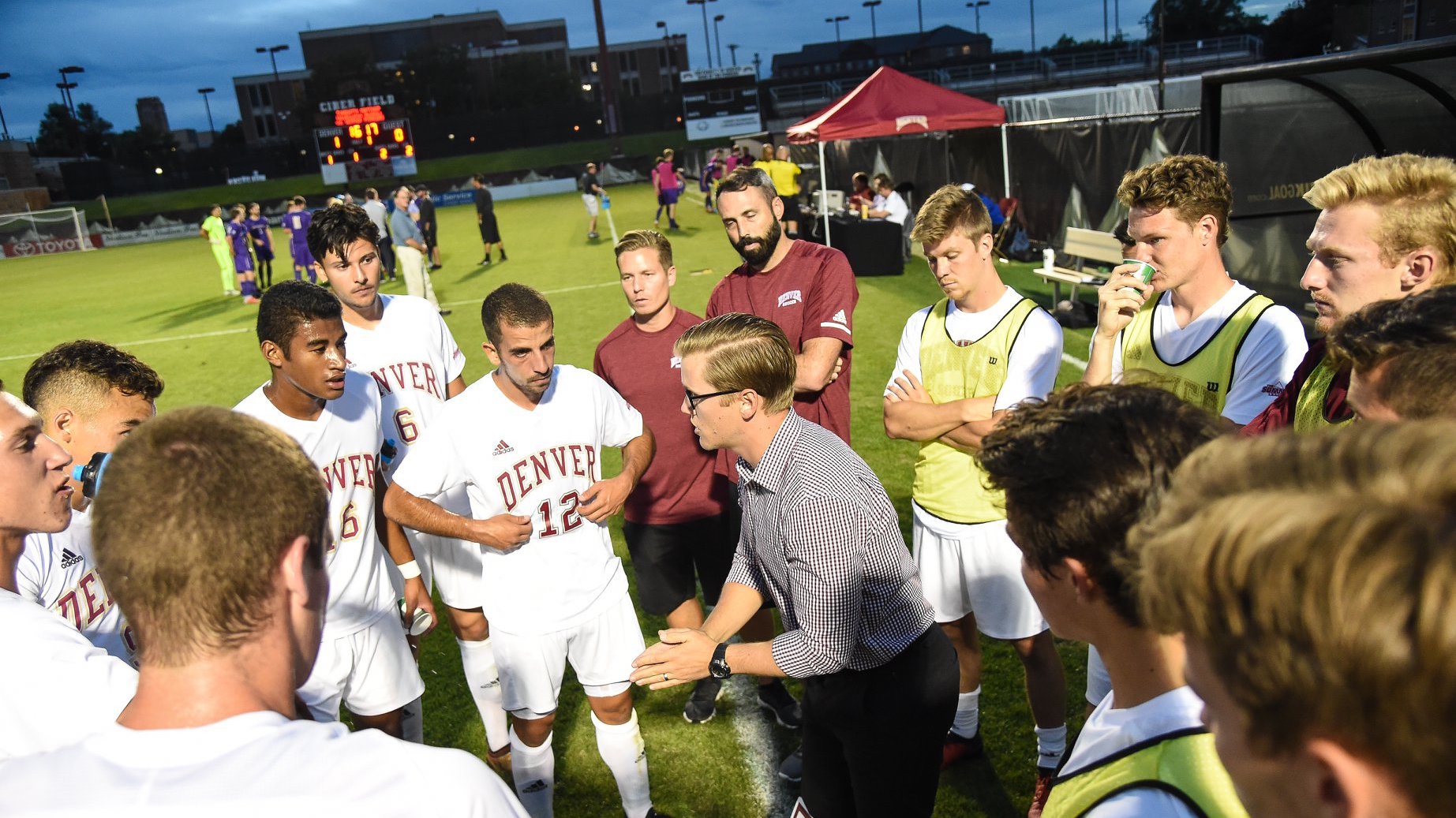 DENVER – The University of Denver men's soccer program has added UNLV transfer and junior Jake Mecham (Las Vegas, Nev.), Colorado College transfer and sophomore Griffin Meyer (Cleveland Heights, Ohio) and Colorado Rapids Academy product and freshman Jason Robles (Lafayette, Colo.) to its 2020 roster, head coach Jamie Franks announced on Monday.
"I'm really excited to add these three to the incoming class," Franks said. "We're always trying to make the culture and the team better, and these three guys accomplish that in different ways. Most of all, they have an excellence about them, and about the way they go about their business. There's an integrity to the way they carry themselves and how they act. There's a grit, resiliency and perseverance to get them to where they are now. There's a passion and belief that positive energy and the way they approach every day is really important. They align with our core values. All three can make immediate impacts, and we look forward to getting to work right away with them. They understand the challenge in bringing their best self every day, and the process oriented approach that that takes."
Mecham, a two-year defender at UNLV, comes to the Mile High City after making appearances in all 19 matches last year for the Rebels, including 16 starts. The Las Vegas native saw 1551 minutes of action and played at least 90 minutes in 12 of the 19 matches. As a freshman, Mecham scored the only goal of his collegiate career to date, netting a 75th minute winner in a 3-2 result over Incarnate Word.
A Third Team Division III All-West Region selection during his time with Colorado College, Meyer will join the Pioneers as a sophomore after a year in Colorado Springs. Meyer scored 11 goals en-route to Southern Collegiate Athletic Conference Newcomer of the Year honors. The Ohio product had four game-winners in his freshman campaign, including a golden goal against Johnson & Wales.
Robles will enter his freshman campaign when he steps foot on the University of Denver Soccer Stadium pitch this fall. In his pre-collegiate career, Robles has served as a three-year captain for the Colorado Rapids Development Academy. Robles scored 57 goals in the last four seasons with the Rapids, and helped lead the club to the 2019 Generation Adidas Cup Semifinals.
The incoming trio joins a freshman class that includes Ben Smith (Centennial, Colo.), Brennan Gac (Kensington, Md.), Lukas Fisher (Portland, Ore.) and Ruaridh Fraser (Sugar Land, Texas), who signed in the fall, and other recent additions Ronan Wynne (Auckland, New Zealand) and Cade Austin (Broomfield, Colo.).