Lipscomb University men's soccer unveils 10-player recruiting class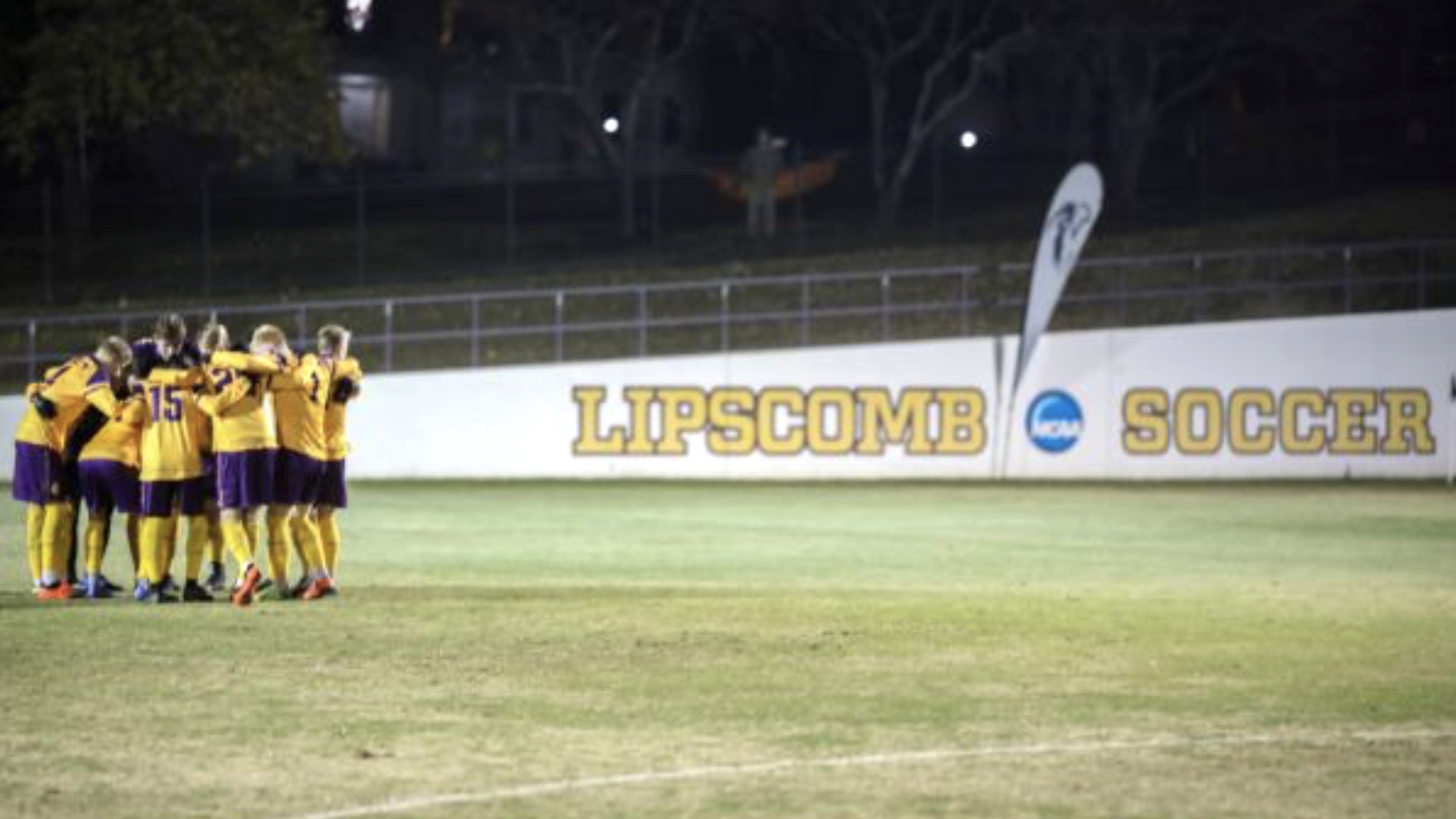 NASHVILLE  – The Lipscomb University men's soccer team and head coach Charles Morrow announced the 2020 recruiting class on Monday, adding 10 newcomers to the Purple and Gold.
"I think what I'm most pleased with in this class is we were able to address some deficiencies within our group last year," Morrow said. "We should come out of this with a much more potent offense and some dynamic attacking players. Not only were we able to really address that portion of what we thought we needed with the team, but I think we were also able to pick up some quality players to fill holes from graduating players last year."
The 2020 class is one of the most formidable in program history, with the staff bringing in players from four different states and four different countries to bolster a roster that lost five seniors from last season's squad.
"We are not only happy with this mix of players from the level of play that they are bringing in, but we we're really happy with the styles that each one of them have," Morrow said. "Just from what we've seen in person and the more we research, we really think that all these guys will play well together and have the ability to mesh quickly.
"A much as you can go down the list and look at the accolades and levels that they've played at and see that obviously they're good players, but what we've been impressed with so far is the quality of people that they are as well. They all seem to be team players and want to succeed individually, but are really concerned and focused on how we can perform and reach our potential as a team."
Read about the signees below and follow @LipscombMSOC on Twitter to welcome each player to Bison Nation.
Marlon Grossman | 6-2 | 190 | F | Schwäbisch Gmund, Germany | SSV ULM 1846 
Made 26 appearances in the U17 and U19 Bundesligas

Part of the U17 Southern-German Championship-Winning FC Heidenheim squad

Advanced to the second round of the DFB-Pokal with a victory over TSG Hoffenheim

2nd Captain for FC Heidenheim

Planned Sports Management major
Gerik Jakubowski | 6-2 | 180 | F | Phoenix, Ariz. | Real Salt Lake AZ
First-Team All-Region at Sunnyslope High School

Led TSV Allershausen in assists, second in goals for a season

Won U16 State Cup Championship with Real Salt Lake AZ

Two-time Far West Region Champion

Joins his brother Zarek, an upcoming junior, on the Bisons roster
Austin Marfell | 5-9 | 155 | W | Warner Robins, Ga. | Concorde Fire
Advanced to ECNL National Championship Final

Team MVP for Houston County High School

Two-year team captain

Won the regional championship with HCHS

Planned major is Nursing

Luca Naumann | 5-7 | 150 | MF | Berlin, Germany | SV Lichtenberg 47
Won the U19 Bundesliga title with Hertha BSC Berlin

Participated in the UEFA Youth League with Hertha BSC Berlin

Earned three caps for the U17 German National Team

Most recently played for SV Lichtenberg 47 in the Regionalliga Nordost

Planned major is Psychology

Preston Price | 5-10 | 155 | MF | Columbia, Tenn. | Columbia Central | Lobos Rush 
Highest goal scorer in school history with 87 goals

One-time All-Region and four-time All-District

ECNL All-Conference team for Tennessee Soccer Club

27 goals and 12 assists in 37 games for club team

Received ECNL Bahamaian National Training Camp invite

Dane Seraphine | 6-2 | 175 | D | Nashville, Tenn. | Tennessee Soccer Club 
2019 State and Regional Champion with Tennessee Soccer Club

Team MVP and captain in 2018 for Middle Tennessee Fire

2018 Disney Showcase champion with Darlington School Soccer Academy

Planned major is Psychology

Javanne Smith | 6-0 | 160 | F | Nottingham, England | Chesterfield FC
Played for Chesterfield FC of the National League

Chesterfield competes in the 5th Tier of the English Soccer System

Made an appearance in the FA Youth Cup competition

Brother, Kimarni Smith, is an All-American forward at Clemson
Tyrese Spicer | 6-1 | 153 | W | Trincity, Trinidad and Tobago | St. Augustine Secondary School 
Secondary School Football League Player of the Year

Scored 35 goals and notched 25 assists in 55 games

2017 North Zone champion

Played two matches with U15 Trinidad and Tobago and notched two assists

Called up to Trinidad and Tobago National Team training camp in June 2020

Kyle Sutton | 5-11 | 150 | F | Branson, Mo. | Pinnacle FC 
Holds Branson High School career records with 78 goals and 36 assists

Named Missouri Class 4 First-Team All-State

Two-time All-Region and Four-time All-District

Won the Parkview Classic with Branson HS

Won the Germantown Invitational with Pinnacle FC

Will Turner | 6-0 | 175 | D | Nashville, Tenn. | Father Ryan High School 
Won the state championship with Father Ryan

2019 All-State honoree and two-time team MVP

Scored 26 goals and notched 15 assists during senior season

Also played for Tennessee Soccer Club

Was originally slated to join the Bisons in 2019, but spent August 2019-March 2020 participating in the YES Abroad program in Senegal