University of Akron men's soccer adds four to roster for 2020 season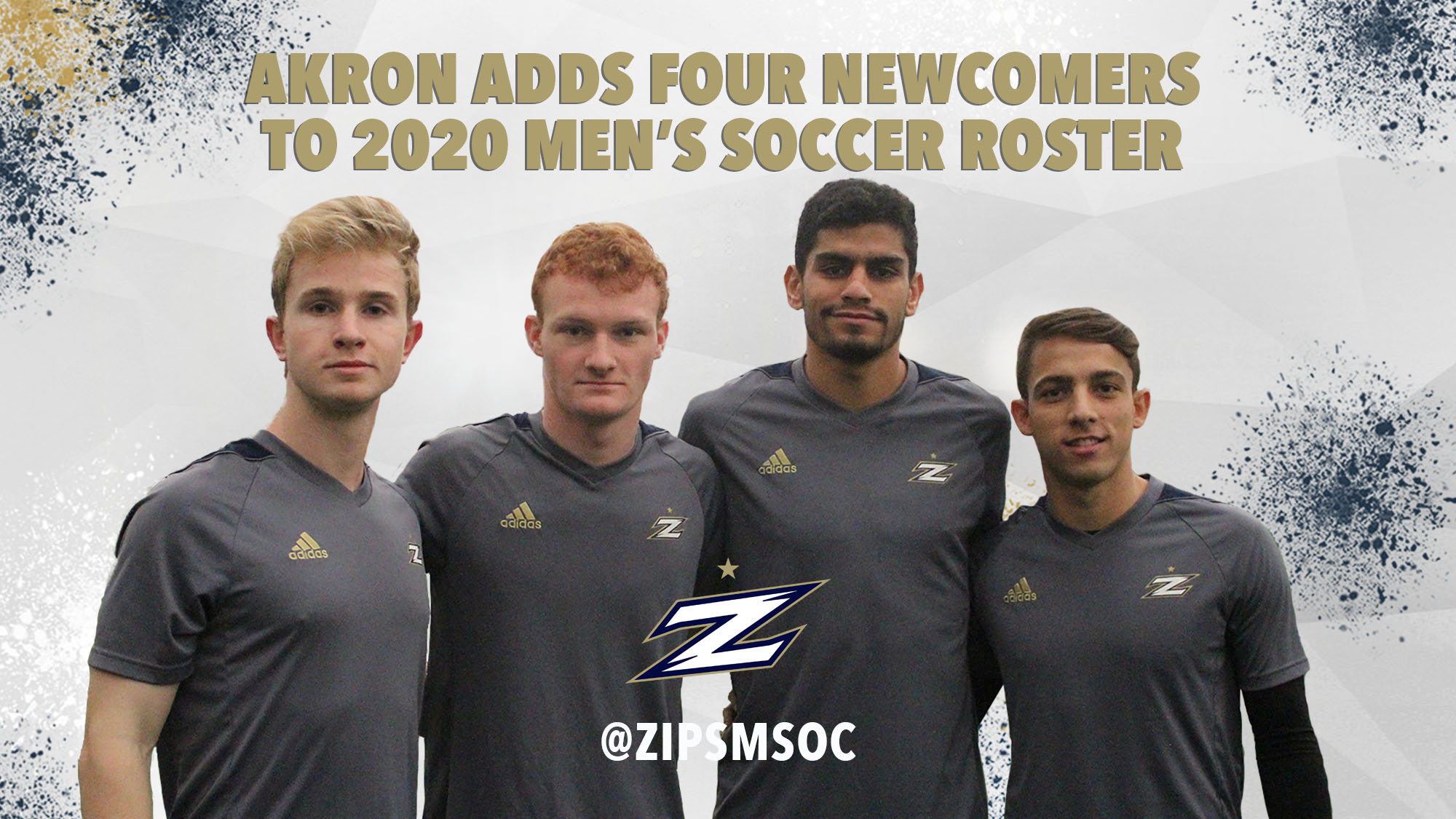 AKRON, Ohio – University of Akron head men's soccer coach Jared Embick has announced the additions of Ryan Combe (York, Maine (Northwood School (N.Y)), Gabriel Ramos (Campinas, Brazil (Colegio Da Villa), Jordan Seaman (Stow, Ohio (Stow) and Hazem Sohby (Cairo, Egypt (American International/Ottawa University (Ariz.)) to the Zips' roster for the upcoming 2020 campaign.
All four student-athletes have enrolled at Akron for the Spring Semester and are eligible to compete for the Zips during the squad's spring exhibition tilts.
"We are excited about the incoming players for the spring," Embick commented. "We wanted to add a group of players that will come in and compete right away and have a strong mentality. All these players are strong on the ball and have a competitive mindset."
A native of York, Maine, Combe, a midfielder, gained valuable playing experience with Black Rock FC (2019), Barca Academy (2018) and D.C. United Academy (2016-17). He helped his Barca Academy (Ariz.) squad.
EMBICK ON COMBE – "Ryan is a skillful midfielder.  He possesses a great IQ for the game, and we feel he fits our style very well. He will be a player that we believe can give us drive and creativity out of midfield."
A native of Campinas, Brazil, Ramos, a midfielder, earned key playing experience with the Raca Sport Club U-19 squad in 2018, after being a member of the A.A. Ponte Preta Academy from 2012-17. Also trained with the Manchester City Football Academy in 2017. Member of back-to-back Brazil-Japan Cup Championships teams in 2014 and 2015.
EMBICK ON RAMOS – "He is a skillful player that we believe can play as a 6. He is a deep-lying playmaker that can pass well with both feet. He reads the game well and finds great positions in the attack to help us build out from the back."
A native of Stow, Ohio, Seaman, a defender, gained valuable playing experience with the Internationals Academy in the United States Development Academy, where he was a four-year team captain.
EMBICK ON SEAMAN – "He is a tough left back who is a very challenging player to get by and has great delivery in the final third. I love his mentality and compete level and we were excited to get him in early."
A native of Cairo, Egypt, Sohby, a midfielder, comes to Akron after playing three seasons for Ottawa University in Surprise, Ariz. He appeared in 54 games for the Spirit, including 48 starts, registering six goals and eight assists on the strength of 45 shots, including 22 on goal. He came to the United States after serving as team captain for his American International School squad as a senior.
EMBICK ON SOHBY – "He has great size and is a versatile player that can play in the midfield or in defense. He is a strong ball winner with great strength and fitness. He is transferring to us and brings us experience and we have heard glowing remarks on his competitiveness."