UCLA introduces No. 1 ranked women's soccer recruiting class for 2022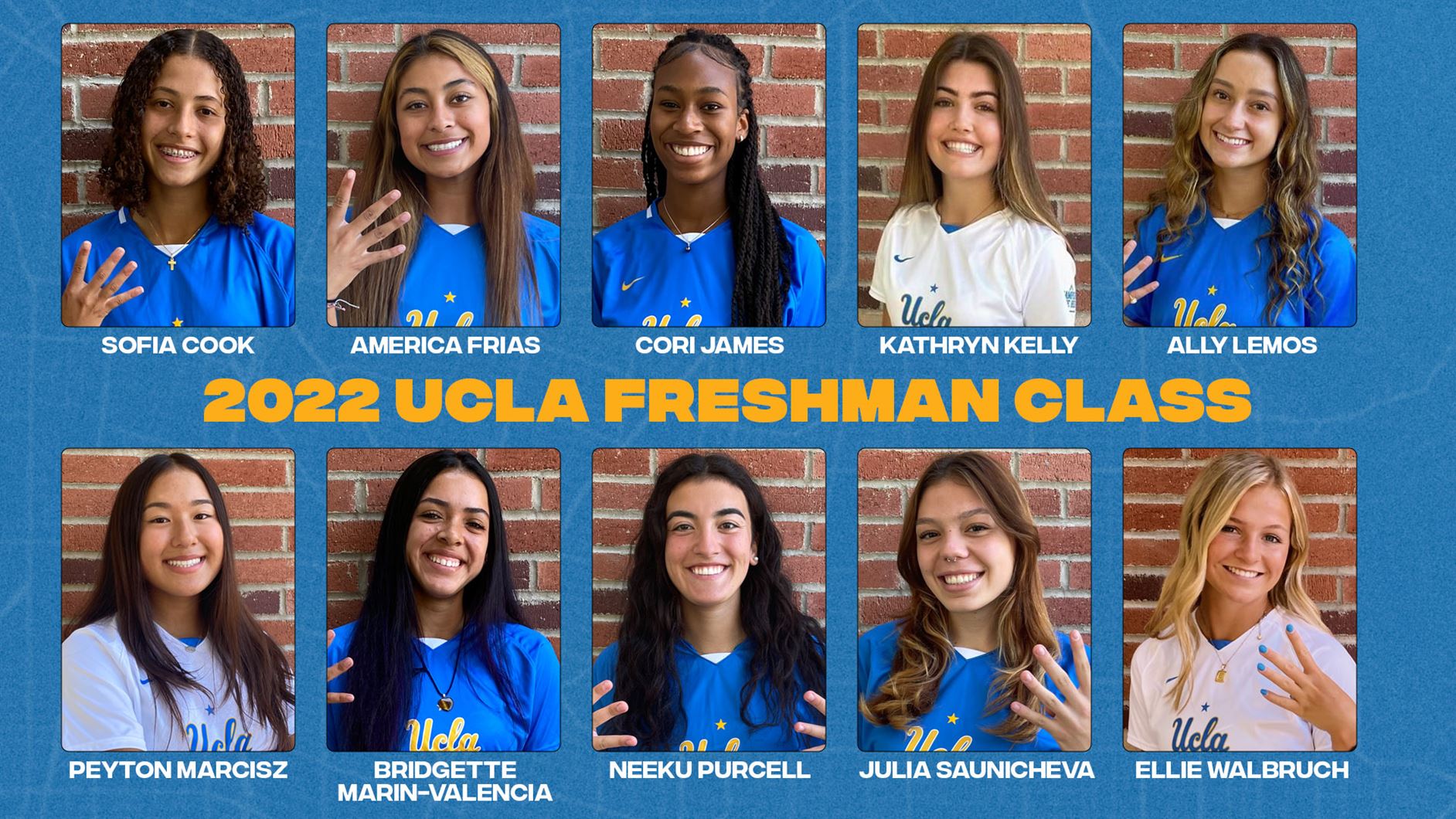 The UCLA women's soccer team has signed the No. 1 freshman class in the nation, adding 10 freshmen with U.S. Youth National Team experience and seven of Top Drawer Soccer's Top 25-rated recruits.
Joining the Bruins in 2022 will be Sofia Cook, America Frias, Cori James, Kathryn Kelly, Ally Lemos, Peyton Marcisz, Bridgette Marin-Valencia, Neeku Purcell, Julia Saunicheva and Ellie Walbruch.
Three of the signees – Cook, Lemos and Walbruch – enrolled early during the winter quarter and trained and played with head coach Margueritte Aozasa's current squad throughout the spring season. Cook scored one goal for the Bruins in a 4-2 win over USC, and Walbruch and Lemos played in all three games.
See below for a look at UCLA's top-ranked signing class.