U.S. Soccer Girls Development Academy East Conference Recap: Sept. 21-22, 2019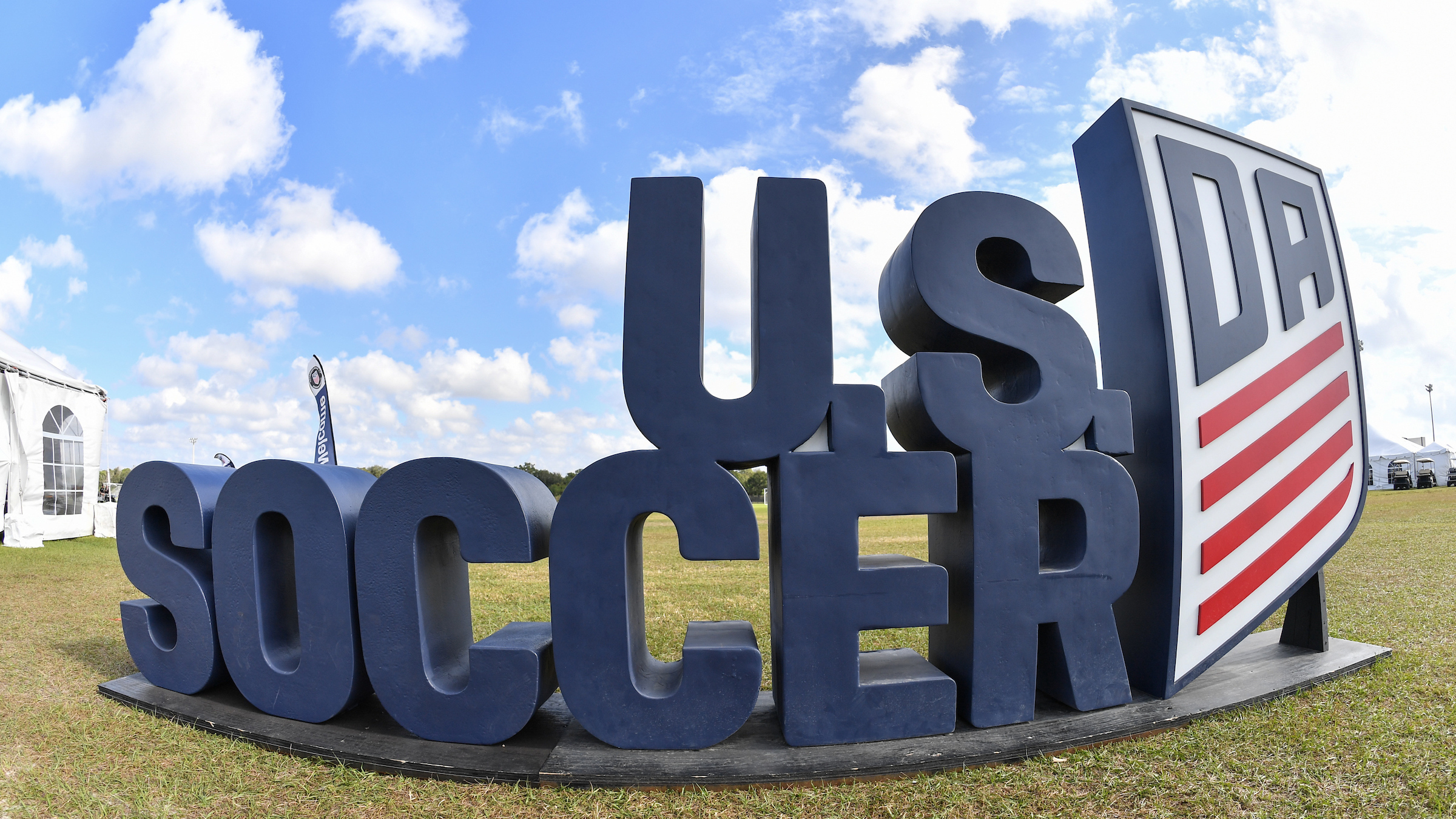 The third weekend of U.S. Soccer Girls Development Academy action in the East Conference took place September 21-22, with matchups in all three divisions.
Continue reading for a look back at some of the top performances from teams in the U-15, U-16, U-17 and U-18/19 age groups.
U-15
The St. James FC Virginia kept their perfect start to the season going with a 4th straight victory. Ava Galligan sparked the offense with a first half brace, as TSJ FCV won 4-1 over PA Classics.
Arlington Soccer Association also remains perfect following their 3-0 clean sheet win against Baltimore Armour on Saturday. Eva Torres led the Arlington attack with a brace, while the defense notched their first shutout of the season.
Penn Fusion pushed their current unbeaten streak to 3 games, defeating SJEB Rush 3-1. Madison Shumate paced the offense with a first half brace, scoring twice in a 4-minute span.
STA Development Academy is now unbeaten through 4 games, having outscored opponents by a margin of 20-2 following Saturday's 6-0 rout of Cedar Stars Academy – Bergen. Sophia Bradley's hat trick highlighted STA's attack, as goalkeeper Kyla Holmes and the back line combined for the team's 2nd clean sheet of the month.
In the Southeast Division, Weston FC improved to 2-1-0 with an impressive 5-0 blowout win over United Soccer Alliance. Goalkeeper Ashley Small worked with the back line to tally Weston's first clean sheet of the season, while Sage Carey paced the offense 2 goals in the opening 30 minutes.
U-16
A hat trick from Taylor Price and a clean sheet effort by The St. James FC Virginia defense vaulted the team to a 5-0 win over PA Classics on Saturday afternoon. Goalkeepers Sanam Milani and Alexa Gianoplus split time between the posts, while defenders Ellie Fiening and Madison Townes each played the full 90 minutes as TSJ FCV notched their 2nd shutout of the season.
Four different players found the net for Cedar Stars Academy – Monmouth in a 4-1 rout of Seacoast United on Saturday in New Jersey. Cedar Stars is now unbeaten at 2-0-1 through their first 3 games of the Fall.
Penn Fusion recorded their 1st victory of the season, 6-0 over SJEB Rush, as goalkeeper Sydney Slusser combined with the back line for the clean sheet. Offensively, 5 players scored for Penn Fusion's balanced attack, highlighted by a brace from Hannah Blodget.
South Shore Select made it 4 wins in a row to open the season, edging Oakwood SC 1-0. Sophie Reale's 1st minute goal proved to be all South Shore needed, as goalkeeper Emma Cameron recorded the clean sheet. Defenders Madeline Aughe and Caitlin Cormican played the full 90 minutes in South Shore's 2nd shutout this month.
Marrisa Foster netted 2 goals, and Ashley Reyes scored what proved to be the game-winner for Sky Blue – NYSC in a hard-fought 3-2 win over FC Fury NY. With the win, Sky Blue – NYSC climbs to 2nd place in early season Northeast Division play.
The only Southeast Division matchup saw United Soccer Alliance come out on top, 1-0 against Weston FC. Lauryn Mateo converted the game-winning penalty kick in the 81st minute, and the United SA defense preserved the shutout in their season opener.
U-17
The St. James FC Virginia made it 3 wins in a row to open the season, as they overpowered PA Classics 8-0 on Saturday. Seven players found the net in the blowout, while defenders Emily Pendleton and Madeleine Walker each played the full 90 minutes during TSJ FCV's 2nd clean sheet of the new season.
Cedar Stars Academy – Monmouth picked up their 2nd win of the Fall, blanking Seacoast United 2-0. The Cedar Stars defense secured their 2nd clean sheet, as Olivia Carney and Madison Krakower each tallied their 2nd goals in the win.
SJEB Rush earned a narrow 2-1 win over Penn Fusion in an Atlantic Division battle, behind goals from Mackenzie Kelleher and Alexis Murphy.
Sky Blue – NYSC received a brace from Lumi Kostmayer, and an insurance goal from Erin Hogan in their 3-1 victory against FC Fury NY.
U-18/19
Baltimore Armour picked up their 1st win of the season, storming past Arlington by a 7-0 margin. Camber Hayes, Kamryn Pryce and Taylor Carter scored 2 goals each in the victory.
The St. James FC Virginia improved to 3-0-0 with a dominant 8-0 rout of PA Classics. Ellis Wheeler sparked the offense with a hat trick before halftime, as Jasmine Hamid and Carrie McIntire each recorded a brace.
Penn Fusion kept pace with FC Virginia, also earning their 3rd straight win to begin the season. Taylor Fasnacht and Chloe Adler each found the net twice for Penn Fusion during Saturday's 6-1 blowout of SJEB Rush, as they extended their overall scoring margin to 20-1.
A trio of goals in the first half, including a 1st minute strike from Kenar Gelman and a brace from Samantha Dumont, propelled FC Fury NY to a 3-2 win over Sky Blue – NYSC.
In the lone Southeast Division match, Weston FC defeated United Soccer Alliance 4-0. Katerina Molina scored twice in the opening 15 minutes of the game to spark the offense. On the defensive side, Weston tallied their 1st clean sheet of the new season.