Arlington Soccer's German Peri on club-wide benefits of U.S. Soccer DA membership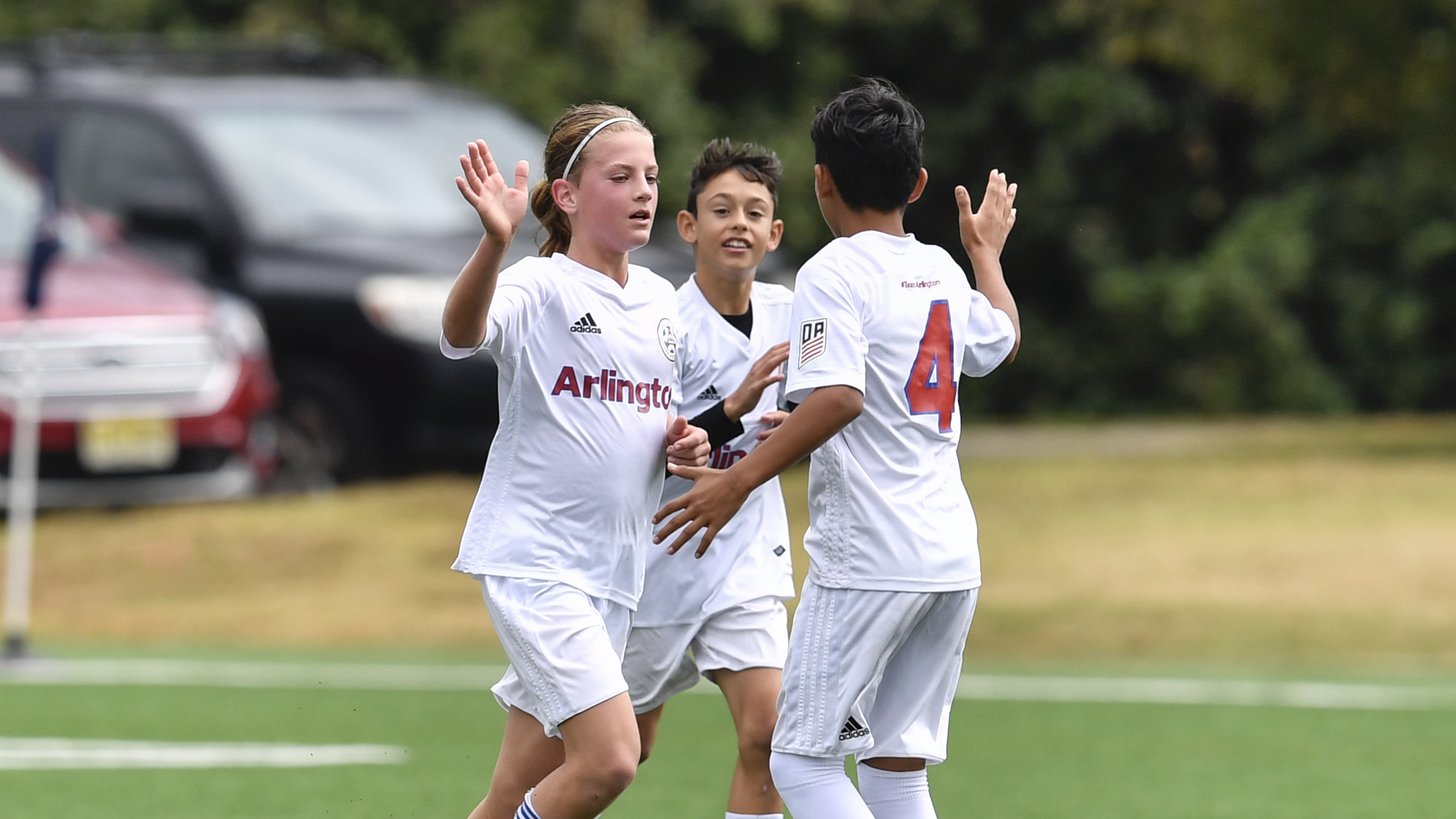 By Marc Serber
Featured Contributor, SoccerWire.com
As Arlington Soccer Association (ASA) approaches its 50th anniversary, the Northern Virginia club enters the 2019-20 season with close to 10,000 total members, ranging from recreational play all the way to the U.S. Soccer Development Academy level at the top-end.
U.S. Soccer awarded Arlington with membership in the Boys' Development Academy ahead of the 2016-17 season, where they currently field teams in the U13-U15 age groups. The club has just kicked off its first season with full-member status in the Girls' DA, and now fields teams in all age groups from U13-U18/19, after previously only competing in the younger age groups.
Arlington's 2002 Red boys team won the US Youth Soccer National Championship in 2018 and returned to the final in 2019. The 2003 Girls Pre-DA squad also reached the USYS Eastern Regional Championships last summer, highlighting Arlington's refined style of play and sense of culture amongst those who dawn the jersey.
In addition to their DA teams, ASA's travel program has teams competing locally, regionally in the Club Champions League (CCL) and nationally for those that qualify for the US Youth Soccer National League.
Director of Coaching German Peri viewed joining the U.S. Soccer Development Academy as the natural evolution for Arlington's travel program, following an extended period of sustained success.
"We looked at the Academy as a pathway, or an opportunity for our kids," Peri said in an exclusive interview with Soccer Wire. "For us, it's getting to the next level and trying to challenge our kids and ourselves as a staff and our club."
While the DA serves as the top level of youth soccer, it serves only a small percentage of players at a large club like Arlington, where Peri strives to provide a pathway for every player.
"Not everyone wants to train four times a week," Peri said. "Some want to play other sports or have other interest or want to focus on academics. So, we want everyone to have different options depending on what the players want."
For those players that want to devote their life to the game – the DA mandates four nights of training a week over a 10-month season – have set their sights on turning pro, or want to one day feature for their national team, ASA now has that option.
For Peri, having teams (Boys U13-U15 and Girls U13-U19) in the Development Academy was not only a natural progression for his staff, it provides a trickle-down effect to the rest of the club. Despite the normal growing pains of increased commitment, adhering to the U.S. Soccer training and philosophical guidelines and players stepping into a heightened level of competition, the coaching staff was ready to meet the demands.
"The club was in a good place with some very qualified coaches with a lot of experience," Peri explained. "So, they were able to take on the rolls without effort on the club of having to send coaches to get their licenses to qualify."
At the helm of Arlington's Boys DA U-13 and U-14 teams is two-time MLS Cup champion Marcelo Sarvas, who concluded his playing days with D.C. United in 2017. At the U-15 level under the guidance of head coach Oscar Feliu, multiple members of ASA's 2005 Boys DA squad are aiming to break through and earn their first U.S. Youth National Team caps, after already making the USYNT roster pool.
Arlington's girls side is led by former Canadian Women's National Team goalkeeper Nicci Wright, who kept goal for her country at the World Cup and played with the Washington Freedom. The U-15 and U-16 Girls' DA teams recently opened the season with wins against the highly-vaunted Penn Fusion Academy.
On the field, Peri is already starting to see the DA pay dividends, not only for his players involved, but for the entirety of the club. Furthermore, club players are either taking inspiration from their peers or considering that next step.
"I see the success in different facets," Peri remarked about how Development Academy membership has affected his club. "Individual player development and teams are grasping speed of play and thought. DA and club players train together at the same place, so club players see the DA, the competitiveness and the desire."
Peri also sees the rise of the quality, not only in the type of player ASA now attracts, but from those players that moved into the DA setting internally.
"The quality of play has gotten much better," Peri said. "Not just from players coming in from the outside, but the kids who started with us who, through extensive training, have shown a lot of progress. Not only with results, but with the level of play. So, it's a good trend to see."
Part of the reason for ASA's initial acceptance into the Boys' DA was the club's track record for developing young talent within a player-centric environment, where top prospects were encouraged to chase their dreams. Sometimes, that has meant eventually departing ASA in their teenage years to join the likes of an MLS academy.
One recent example is forward/midfielder Nelson Flores Blanco, who came up with Arlington before moving to D.C. United's academy and turned pro at the age of 18 in 2017 with North Carolina FC.
Currently, Jeremy Garay excelled at Arlington before switching to D.C. United. In that environment, Garay quickly progressed to the club's USL Championship side Loudoun United and has made multiple appearances, despite being just 16.
Although ceding top players to MLS academies like neighboring D.C. United can come at a competitive price for ASA teams, Peri said that the club's goal is not to win at all costs, but to develop players and win the right way.
"If we can provide a professional team for them and open doors, our players deserve those opportunities" Peri continued, "Is it popular [with the rest of the club]? No, but at the end of the day, the feather in my cap is getting a note from a former player saying, 'Hey coach thank you. You helped me achieve my dream.'"
"That to me is bigger than any national championship or trophy I have in my office," Peri continued. "Fulfilling their dreams and goals, and being a vehicle instead of opting not to let them go because, I'm trying to win a game."
For that reason, the relationship with D.C. United is strong. Peri said that D.C. has done a good job of reaching out and working with the youth clubs in that respect, thus making it a bit easier to let Arlington's top players spread their wings.
"I have a good relationship with D.C. United, Peri concluded. "There's plenty of respect and we try to support kids' dreams and not be that club that keeps them just because we want to win a trophy. That's been our MO and we hope that will continue. It's not easy, some of us want to get our name's or our club's name out there. I'm happy being in the background helping these kids to pursue their dream."
ASA will be celebrating its 50th anniversary as a club in 2020, five decades after a group of soccer parents formed the organization in January of 1970.