Expanded Bethesda Premier Cup could revamp college showcase format for 2019 event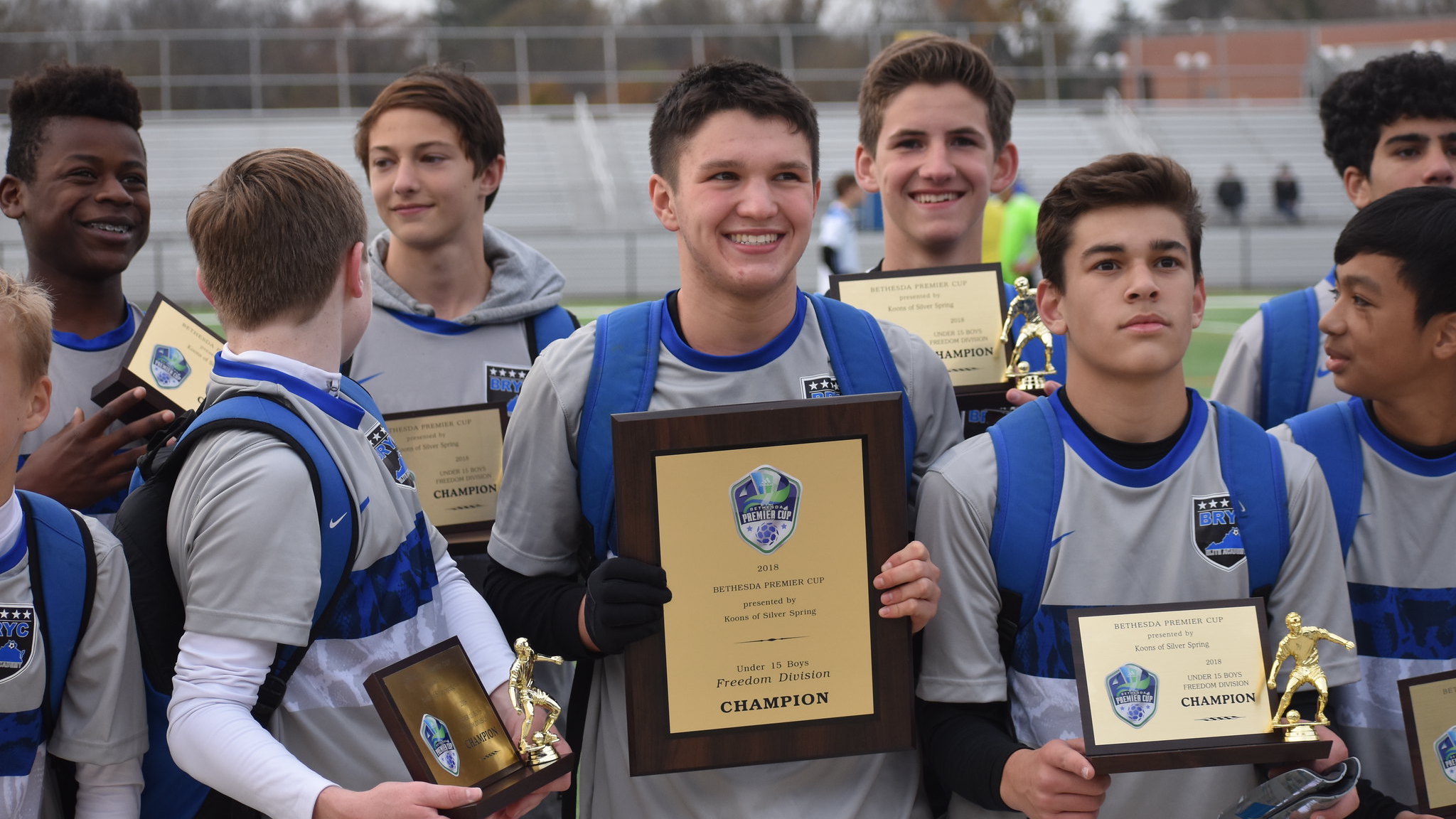 For the first time in 2019, the Bethesda Premier Cup will feature three weeks of competition, as the prestigious event adds a dedicated weekend for the younger age groups and moves to standalone weekends for the boys and girls college showcase divisions.
The younger age groups (U9-U13) will kickoff the 2019 event from November 9-10, ahead of the Girls Showcase (Nov. 15-17) and Boys Showcase (Nov. 22-24).
Along with the expansion to three weekends, Bethesda Soccer Club's flagship tournament could revamp its competitive format for the college showcase age groups.
Based on conversations with college coaches, Bethesda Tournament Director Brad Roos is exploring options for ways to increase the urgency and intensity of play on the opening days of showcase action.
While the motivation for players to perform well individually with college coaches on hand at a high-level showcase event is obvious, Roos said that many college coaches have expressed the desire to see more high-pressure situations for teams throughout the weekend.
"We are looking into some ways to create a more pressure-filled environment, instead of a lackluster showcase with no pressure to win," Roos said.
If implemented, the alternate format would likely feature a move away from standard round-robin group play, in favor of all games being effectively part of the knockout stage. All teams would need to win their opening game, and continue to win, in order to remain in the winners bracket and capture a division championship.
With tournament applications still ongoing through Sept. 21, Roos said he plans to continue discussing the potential format change with college coaches over the next couple weeks before making a final decision.
New features for the 2019 tournament will also include full insurance for all attending teams, with a complete refund in the event a weekend is cancelled due to weather. Additionally, Bethesda has added multiple new turf field facilities to minimize the chances of weather-related cancellations.
Entering its 36th year of play, the Bethesda Premier Cup hosts over 1,200 teams annually from throughout the East Coast and beyond. Well over 300 college coaches registered to attend the 2018 event, across the boys and girls weekends.
Once again, the top brackets will include numerous Elite Clubs National League (ECNL) and Boys ECNL clubs, along with perennial top contenders in the US Youth Soccer National Championship Series, US Club Soccer National Premier Leagues (NPL) and Elite Development Program (EDP).
(Photo Courtesy of Bethesda SC)