West Florida Flames add Jamie McGuinness as DA Performance Director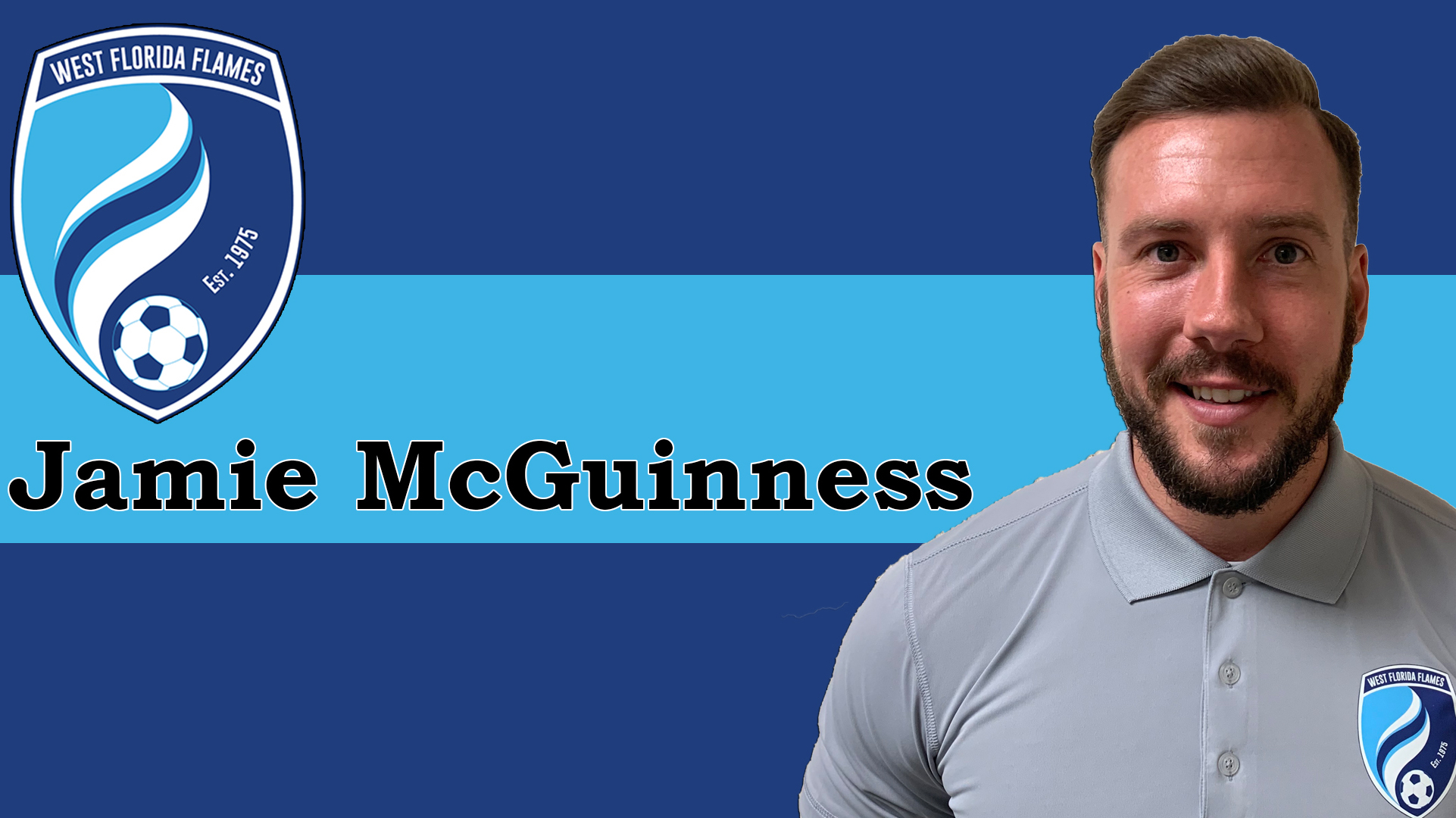 The West Florida Flames have announced the addition of Jamie McGuinness as Performance Director for the club's U.S. Soccer Development Academy program.
"I'm extremely grateful for this opportunity and really excited to get on the fields and help each individual as well as the team become the best version of themselves," said McGuinness.
McGuinness signed professionally right out of school at the age of 16 with English Championship side Luton Town. He played professionally for six years back in England while also playing for the Nike Football Academy. There is where McGuinness got to work under numerous Premier League coaches including England Men's National team Head Coach Gareth Southgate and former Arsenal Manage, Arsene Wenger.
McGuinness then moved to America at age 22 where he continued to play professionally for four more years. He played for VSI Tampa Bay in the USL League before moving to Colorado to play with the Switchbacks.
"Adding Jamie McGuiness as our DA Performance Director is a huge win for the Development Academy at West Florida Flames. He exhibits a passion for growth and development daily that is contagious and his attention to detail will serve the program well! Jamie is the ultimate professional and team player that puts the program and the individual above all and I know his impact on the players to reach their maximum athletic potential will bring great value to our program as a whole," said Kacy White, Flames US Soccer Development Academy Director.
While in America, McGuinness was sponsored to run a sports and soccer specific strength and conditioning program which he later called, JM Training. He has certifications as a personal trainer, Sport Strength and Conditioning Specialist as well as Soccer Specific, and Sports Specific Nutritionist and Wellbeing Nutritionist.
Through JM Training, McGuinness has worked with and trained multiple professional athletes. He has worked with several English Premier League players, some of whom have played for their countries in International play. He has worked and studied with the several English clubs including Tottenham Hotspur, West Ham United, and Arsenal.
McGuinness has also worked with World Cup winner David Villa and Andrea Pirlo as well as several MLS Players. He has also worked with current NFL Players and David Haye—former Boxing Champion of the World.
Throughout his career, McGuinness has also helped numerous NCAA College Soccer D1 and D2 commits.