Inter Miami CF announces 2019-20 U.S. Soccer Development Academy technical staff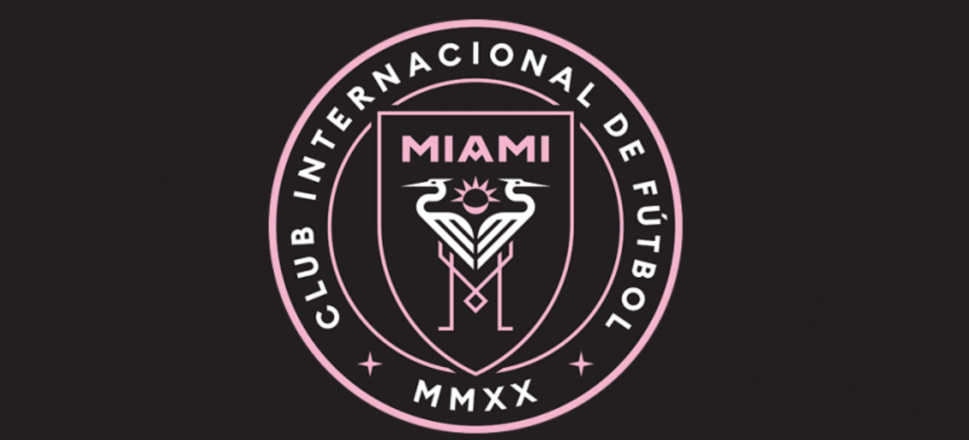 MIAMI, Fla. (August 23, 2019) – Inter Miami CF announces its technical and coaching staff for the Academy ahead of the 2019-20 season.
Sixteen full-time coaches and support staff will lead the six boy's teams ranging from U12 to U19 under the supervision of Jason Kreis and Victor Pastora.
"The talent on the field goes beyond the players in South Florida," said Paul McDonough, Sporting Director for Inter Miami CF. "We've found great coaches and personnel from diverse backgrounds and experiences to help us launch an Academy with the right culture, people and philosophy from the beginning."
Javier Morales and Juan Carlos Michia, who were announced in February 2019, are joined by new coaches and personnel Brian Haynes, John Deeley, Sebastian Saja, Pedro Cavalcanti, Gibran Tevar, Benjamin Applefield, Julius James, Nick Chase, Carlos Catano, Ricardo Lopes, Jose Mesa and Philippe-Olivier Cineas for the upcoming season.
Inter Miami CF Academy will play its first regular season game at Orlando on Saturday, Aug. 31, with the first home game taking place on Saturday, Sept. 7, at Broward College South Campus. The full schedule is available HERE.
Inter Miami CF scouted over 6,000 players across South Florida in order to select the final 170 elite athletes who will participate in its fully-funded Academy. The group began training in early August with 18 players, who represented the Club in its first international competition for the U17 K League Championship in South Korea. The team ended a successful four-game tournament with a 2-1-1 result.
Below are details of Inter Miami CF's 2019-20 Academy Technical Staff. All coaches are U.S. SafeSport certified.
U23 Academy 

Head Coach

Head Coach for the 

U

23 U.S. Men's National Team
Kreis has contributed significantly to the growth of MLS as a renowned soccer manager and former player.
The Nebraska native has coached expansion sides Orlando City SC, New York City FC and Real Salt Lake as well as served as assistant coach for the U.S. Men's National Team. As a player, he spent most of his career in MLS with Dallas and RSL from 1995-2006, reaching many first milestones including scoring the first goal for Dallas in 1995. He became the first American-born player to win MVP honors in 1999 and the first MLS player to reach 100 goals in 2005. Kreis also has 14 caps for the U.S. MNT and is currently tied for the fifth-highest scorer in MLS regular season history with 108 goals.
Pastora has over 20 years of experience in South Florida's youth soccer landscape.
The Nicaragua native, who was most recently the Academy Technical Director at Weston FC, has coached at Miami FC as well as held the director of coaching position at Kendall SC, where he brought the U.S. Soccer Federation Academy program to the club after leading many teams to State Cup and National Championships.
Saja brings a wealth of knowledge to the Club as a former international goalkeeper.
The Argentine, who is known as one of the few goal-scoring goalkeepers in the world, has played at the highest levels of the sports for clubs in Argentina, Brazil, Spain, Italy, Mexico and Greece, including San Lorenzo, Racing Club and AEK Athens. Saja earned 500 career appearances in goal and has 24 caps for Argentina's National Team.
Haynes brings valuable MLS experience to the Academy as a league player and coach.
The former Trinidad & Tobago international had a successful career with the Dallas Burn (now FC Dallas) alongside Kreis from 1996-2000. He hung his cleats to join their technical staff from 2001-06 as an assistant coach.
Haynes most recently coached U16s for the Houston Dynamo (MLS) for three years. Prior to this, he served as the head coach for the Atlanta Silverbacks in the NASL, where he was named the 2013 NASL Coach of the Year.
Morales is highly regarded as one of the top playmakers in MLS history, having spent most of his state-side career with Real Salt Lake from 2007-16, earning the nickname 'El Maestro'.
He spent his final year in the league with FC Dallas, where he became a member of the elite "50-50 club" of MLS players with 50 goals and 50 assists.
The Argentine transitioned to Dallas' technical staff coaching the U13s, where he won an international championship at the Copa Rayados Internacional tournament in Mexico in just one season.
Deeley comes to the Club after a tenured position with the University of Connecticut from 1996-2019.
He spent 22 years on the UConn men's soccer staff and 18 as the associate head coach, helping the Huskies reach the NCAA Tournament 18 times. The native of North Babylon, N.Y., has seen 41 players get drafted to MLS.
Prior to UConn, Deeley spent eight seasons at Southern Connecticut State. As a player, the midfielder had a successful eight-year career at Southern from 1997-80.
Cavalcanti returns to Miami after 10 years of coaching across the U.S., Europe and South America, most recently with AS Roma.
The Brazilian, who holds a bachelor's degree from the University of Miami, has held several soccer operations roles on the business side of the sport, including team liaison officer for Colombia's National Team both for the 2014 FIFA Organizing Committee Brazil and the Copa America Centenario tournament in 2016.
Michia's career spans across 30 years both as a professional athlete and coach. He is known in the community for his scouting talent, having helped many players reach the national youth systems.
Aside from coaching in South Florida, most recently with Weston FC, the Argentine has served as assistant coach for three FIFA World Cups for the U20 U.S. Men's National Team (2001 Argentina, 2007 Canada and 2009 Egypt).
Tevar brings over 13 years of academy coaching experience to Inter Miami CF.
The South Florida native spent seven years coaching camps for Americas SAA Real Madrid Miami in addition to coaching at Kaptiva Sports Academy and Miami Shores Soccer Club. He is a graduate of Florida International University.
Applefield is passionate about youth development on and off the field. He comes to Inter Miami CF from D.C. United (MLS), where he coached the U11 and U12s. Prior to D.C. United, the Connecticut native spent two years coaching for Oakwood Soccer Club, a U.S. Soccer Development Academy club in Glastonbury, CT. 
Lopes has strong roots with the local soccer community. He joins Inter Miami CF after serving 13 years with the Fort Lauderdale Strikers as an assistant coach and goalkeeper coach. He also provides coaching education for the Florida Youth Soccer Association.
As a player, the long-time Miami native is a Fluminense Brazil Champion (1984) and three-time Rio de Janeiro State Championship (1983, 84, 85).
James joins inter Miami CF after concluding a successful 11-year athletic career in MLS, USL and NASL, most notably playing for Toronto FC, Houston Dynamo, DC United and Columbus Crew in the MLS.
The Trinidad & Tobago native is passionate about sharing his knowledge of the game and has provided mentorship opportunities for youth in every city he has lived.
Catano was born and raised in Fort Lauderdale. He joins Inter Miami CF from Weston FC Academy, where he was most recently a fitness instructor. The Colombian American played soccer at both the collegiate and international levels. 
Chase joins Inter Miami CF after seven years with Weston FC Academy, where he worked with the U15-U16s as well as PDL/USL League 2 from 2012-19.  Chase also worked as head fitness coach for the former Fort Lauderdale Strikers in 2015.
The former collegiate athlete played for Chattanooga FC (NPSL) from 2010-13.  
Mesa brings strong experience working with domestic and international athletes to the Club.
The Barry University graduate has served as an assistant athletic trainer for the Haitian Men's National Team, having worked with the team since 2013 through several international tournaments, including Concacaf Gold Cup, CONMEBOL Copa America, FIFA World Cup Qualifiers and the CONCACAF Caribbean Cup.
He joins Inter Miami CF from Johnson & Wales University's athletic programs, where he was an athletic trainer for eight years.
Originally from Haiti, "Pino" brings extensive administrative soccer experience from his time as assistant director of operations at Weston FC and soccer tournament operations at United Soccer Academy. 
Pino is a Florida International University graduate.